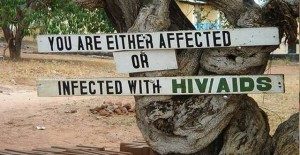 Appeal
ZLHR rescues man jailed 13 years for disputed deliberate transmission of HIV
November 24, 2016
A ZIMBABWEAN court has set free a 39 year-old man who was convicted and sentenced to serve 13 years in prison after he was convicted for deliberate transmission of HIV when transmission never occurred.
39 year-old X, was on 04 November 2016 convicted by Bulawayo Regional Magistrate Sibongile Marondedze for contravening Section 79 (1) (a) of the Criminal Law (Codification and Reform) Act Chapter 9:23 after he allegedly deliberately transmitted HIV to his girlfriend and sentenced to 13 years imprisonment with three years being suspended on account of good behaviour.
Prosecutors claimed that X who knew that he is infected with HIV intentionally had unprotected sexual intercourse with his girlfriend who is HIV negative.
X, who is employed as a security guard in Bulawayo was saved after an intervention by Lizwe Jamela of Zimbabwe Lawyers for Human Rights (ZLHR), who represented the 39 year-old man and filed an application for bail pending appeal on Tuesday 22 November 2016 after realising that X tendered a plea of guilty but on perusing the record he noted that his plea was not a genuine admission of the charge and all the essential elements of the offence.
Jamela argued that the sentence given to X was too excessive considering that there was no actual transmission of HIV to the complainant and that there was an objection to the production of his medical records in court during his trial.
X was on Wednesday 23 November 2016 admitted to $100 bail by Magistrate Marondedze pending the hearing and determination of his appeal against both conviction and sentence, which was filed in the High Court by Jamela on Thursday 17 November 2016.
In his appeal, X who wants his conviction and sentence to be set aside and that a trial de novo (fresh trial) be constituted before a different Magistrate, argues that Magistrate Marondedze erred in convicting an unrepresented accused person without properly explaining the charge and the facts of the matter to the full appreciation and understanding of the accused person.
In the event that the High Court confirms his conviction, he will argue that Magistrate Marondedze still erred in passing a severe sentence that induces a sense of shock under the circumstances without giving weight to a plea of guilty being tendered.
ZLHR's Position On Criminalisation of HIV
Section 79 of the Criminal Law (Codification and Reform) Act must be repealed. This section is a bad law which is poorly drafted, overbroad and counterproductive. It is at cross purposes with Zimbabwe's public health policy, is unjust, unconstitutional and facilitates gross violation of the rights of people living with and affected by HIV.