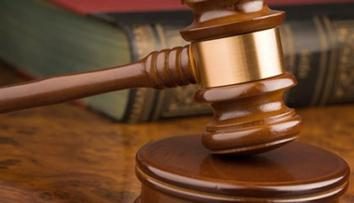 Trial
Man up for infecting wife with HIV
June 4, 2016
A BULAWAYO man has appeared in court for deliberately infecting his wife with HIV after hiding his status. The man, who cannot be named for ethical reasons, ran out luck when his girlfriend divulged to his sister that he was HIV positive.
He appeared before regional magistrate Mark Dzira facing deliberately transmitting HIV charges and pleaded not guilty. Magistrate Dzira remanded him out of custody to today.
Prosecuting, Tinashe Dzipe alleged that the couple got married in 2014 and they started staying together in a flat in the city centre where they had unprotected sex.
"Sometime in May 2015, the man's sister confronted his girlfriend asking her to stop having an affair with a married man. During the confrontation the girlfriend told her that she couldn't stop the affair as the two of them were living with HIV," said Dzipe.
"The girlfriend also told the man's sister that he was on ARVs as they had met at Mpilo Central Hospital where they collect the medication. She also advised the man's sister to tell his wife to start taking ARVs as there was a likelihood she could be infected."
Dzipe said the man's wife was told and did not ask her husband but proceeded to get tested as he is violent.
"Sometime in May 2015, he went on a trip and while the wife was cleaning, she came across medical records belonging to her husband. The book showed that he was taking ARVs and frequently visiting the OI clinic," he said.
Dzipe said the woman tried initiating safe sex and the man refused.
"He started accusing the woman of being infected as she was failing to fall pregnant. The woman eventually moved out and made a police report as she was scared of confronting her husband about the issue," he said.