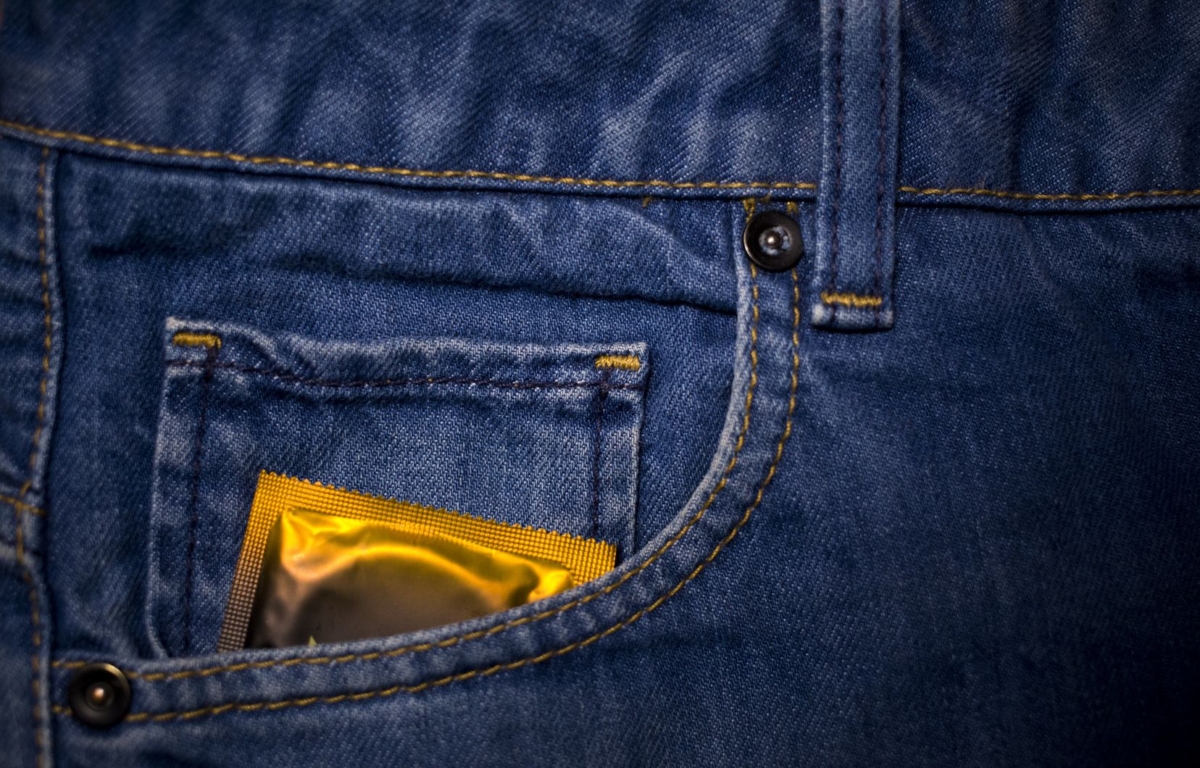 Fuelling myths about HIV in the age of misinformation
Automatic translation from Deepl.com, for original article in French, please scroll down.
We have read two articles written by Hélène Buzzetti and published on August 1st, 2020. In a context where scientific advances surrounding HIV are struggling to make their way in the media, we are dismayed that the journalist has chosen to perpetuate outdated myths and realities about HIV.
The article "HIV-AIDS: A dangerous desire" looks at the desire to voluntarily transmit or contract HIV. This practice, although it may have existed only marginally in the past, is essentially a myth today. However, the article succeeds in presenting this phenomenon as a current and common practice, and in portraying people living with HIV as potential vectors of transmission. While the article contains a few quotes and excerpts from interviews, these are devoid of the nuances that should have accompanied them.
We know that today a person living with HIV on effective treatment does not transmit the virus to his or her sexual partners. An overwhelming majority of gay men living with HIV who know their status are on antiretroviral therapy, which reduces the viral load to such an extent that sexual transmission of the virus is impossible. Yet the journalist kept this scientific breakthrough, which unfortunately remains unrecognized, quiet and devoted an entire article to a marginal phenomenon that fosters mistrust of people living with HIV.
The box at the bottom of the article does nothing to correct this. Without any obvious connection to the subject of the article, it discusses the state of the law surrounding the criminalization of HIV non-disclosure, ignoring the fact that many changes have taken place since the Mabior decision.
Stigma
While it is true – and regrettable – that no directive to prosecutors has yet been adopted in Quebec on this issue, we know that the justice stakeholders concerned, including the DPCP and the Department of Justice, agree with certain advances. These are summarized by the INSPQ in its publication Obligation de divulguer son statut sérologique à ses partenaires sexuels? The criminal justice system is evolving from June 2019.
Among other things, it should be noted that the criterion of realistic possibility of transmission is not met (and that prosecutions should not be initiated) when a person living with HIV is on antiretroviral treatment as prescribed and his or her viral load, measured every four to six months, is less than 200 copies/ml.
The question then arises: what was the point of publishing this exposé of a phenomenon that does not exist, or exists only to a limited extent, while at the same time fuelling the stigma that people living with HIV continue to experience?
We could say that writing about advances in prevention would have been preferable. Certainly, this was done in the article "More popular but cheaper PrEP". Unfortunately, what should have been presented as good news, the growing popularity of an effective and affordable HIV prevention tool, was instead presented as an expensive tool that feeds irresponsibility. The potential of pre-exposure prophylaxis (PrEP) in the fight against the HIV epidemic has been completely obscured.
The first point to be made is that PrEP is not only for gay men. The PrEP guidelines, which are easily accessible on the website of the Ministère de la Santé et des Services sociaux, confirm that PrEP is recommended for various populations. Additional research has also reportedly shown that the increase in sexually transmitted and blood-borne infections (STBBIs) began long before PrEP was available in Quebec.
Benefits
If the people who use PrEP are those with other STBBIs-which is not supported by any data in the article-wouldn't that be a sign that PrEP is finding its target audience, which is people who are taking risks? Wouldn't this be a sign that the recommended medical follow-up of PrEP users is effective in identifying and treating these infections and stopping their spread? Unfortunately, the article does not mention these benefits.
In conclusion, it should be added that these stigmatizing articles appear in the context of COVID-19, where rumours and conspiracy theories are spreading like wildfire. HIV is no exception. Denialist videos are circulating and gaining popularity, prompting some people to stop their antiretroviral treatment. The spread of such ideas, which are false and contrary to science, is dangerous. As is the misrepresentation and bias of certain realities surrounding HIV and its prevention.
Millions of infections were prevented and lives were saved thanks to scientific advances and research into HIV, its treatment and prevention. It is unfortunate that the journalist did not take the opportunity to highlight these advances. If there is ever a time when the media should clearly stand up as an ally of science and strive to combat misinformation and misinformation, this is it.
*Ken Monteith, Director General, COCQ-SIDA
François-Xavier Schmitz-Lacroix, Co-Director General, MIELS-Québec
Marc-Anciel Gaudette, Project Manager – Collectif Avancer, MIELS-Québec
Léa Pelletier-Marcotte, Lawyer, COCQ-SIDA
Laurent Trépanier Capistran, Lawyer, COCQ-SIDA
---
Alimenter les mythes sur le VIH à l'ère de la désinformation
Nous avons pris connaissance de deux articles rédigés par Hélène Buzzetti et publiés le 1er août 2020. Dans un contexte où les avancées scientifiques entourant le VIH peinent à se faire une place dans les médias, nous sommes consternés que la journaliste ait choisi de perpétuer des mythes et des réalités dépassées sur le VIH.
L'article « VIH-sida : un désir dangereux » se penche sur le désir de transmettre ou de contracter volontairement le VIH. Cette pratique, bien qu'elle ait pu exister de manière marginale par le passé, relève essentiellement du mythe de nos jours. L'article réussit cependant à présenter ce phénomène comme étant une pratique actuelle et courante, et à dépeindre les personnes vivant avec le VIH comme vecteurs de transmission en puissance. Si l'article contient quelques citations et extraits d'entrevues, ceux-ci sont dénués des nuances qui auraient dû les accompagner.
Nous savons qu'aujourd'hui une personne vivant avec le VIH sous traitement efficace ne transmet pas le virus à ses partenaires sexuels. Une très grande majorité d'hommes gais vivant avec le VIH et qui connaissent leur statut suivent un traitement antirétroviral, lequel permet de réduire la charge virale à un point tel que la transmission sexuelle du virus est impossible. Pourtant, la journaliste tait cette avancée scientifique, qui demeure malheureusement méconnue, et consacre un article entier sur un phénomène marginal qui alimente la méfiance à l'égard des personnes vivant avec le VIH.
L'encadré au bas de l'article ne fait rien pour corriger cela. Sans lien manifeste avec le propos de l'article, on y aborde l'état du droit entourant la criminalisation de la non-divulgation du VIH, en occultant que plusieurs changements ont eu lieu depuis l'arrêt Mabior.
Stigmatisation
Bien qu'il soit vrai — et regrettable — qu'aucune directive aux procureurs n'a encore été adoptée au Québec sur la question, nous savons que les acteurs de la justice concernés, incluant le DPCP et le ministère de la Justice, souscrivent à certaines avancées. Celles-ci sont notamment résumées par l'INSPQ dans sa publication Obligation de divulguer son statut sérologique à ses partenaires sexuels ? Le système de justice pénale évolue de juin 2019.
On notera, entre autres, que le critère de la possibilité réaliste de transmission n'est pas rempli (et que des poursuites ne devraient pas être intentées) lorsqu'une personne vivant avec le VIH suit un traitement antirétroviral tel que prescrit et que sa charge virale, mesurée tous les quatre à six mois, est inférieure à 200 copies/ml.
Une question se pose donc : quel était l'intérêt de publier cet exposé d'un phénomène qui n'existe pas, ou si peu, tout en alimentant la stigmatisation que vivent toujours les personnes vivant avec le VIH ?
Nous pourrions dire que d'écrire sur les avancées en matière de prévention aurait été préférable. Certes, ce fut fait dans l'article « Une PrEP plus populaire, mais moins chère ». Malheureusement, ce qui aurait dû être présenté comme une bonne nouvelle, soit la popularité grandissante d'un outil de prévention du VIH efficace et abordable, a plutôt été présenté comme un instrument dispendieux qui alimente l'irresponsabilité. Le potentiel de la prophylaxie préexposition (PrEP) dans la lutte contre l'épidémie de VIH y a été complètement occulté.
Une première précision s'impose: la PrEP n'est pas réservée aux hommes gais. Les lignes directrices sur la PrEP, facilement accessibles sur le site du ministère de la Santé et des Services sociaux, confirment que celle-ci est recommandée pour diverses populations. Une recherche supplémentaire aurait également montré que la hausse d'infections transmises sexuellement ou par le sang (ITSS) a commencé bien avant que la PrEP soit disponible au Québec.
Bienfaits
Si les personnes qui utilisent la PrEP sont celles qui présentent d'autres ITSS — ce qui n'est appuyé par aucune donnée dans l'article — ne serait-ce pas plutôt signe que la PrEP trouve son public cible, c'est-à-dire les personnes qui prennent des risques ? Ne serait-ce pas signe que le suivi médical recommandé des utilisateurs de la PrEP permet d'efficacement identifier et traiter ces infections et d'en arrêter la propagation ? L'article passe malheureusement sous silence ces bienfaits.
Pour conclure, il faut ajouter que ces articles stigmatisants apparaissent dans le contexte de la COVID-19, où rumeurs et théories du complot se propagent comme une traînée de poudre. Le VIH ne fait pas exception. Des vidéos négationnistes circulent et gagnent en popularité, poussant certaines personnes à cesser leur traitement antirétroviral. La propagation de telles idées, mensongères et contraires à la science, est dangereuse. Tout comme l'est la représentation erronée et biaisée de certaines réalités entourant le VIH et sa prévention.
Des millions d'infections furent prévenues et des vies furent sauvées grâce aux progrès scientifiques et à la recherche sur le VIH, son traitement et sa prévention. Il est regrettable que la journaliste n'ait pas saisi l'occasion de mettre en lumière ces avancées. Or, s'il y a bien un moment où les médias devraient clairement s'inscrire comme alliés de la science et s'efforcer de lutter contre la désinformation et la mésinformation, c'est celui-ci.
*Ken Monteith, Directeur général, COCQ-SIDA
François-Xavier Schmitz-Lacroix, Codirecteur général, MIELS-Québec
Marc-Anciel Gaudette, Chargé.e de projet — Collectif Avancer, MIELS-Québec
Léa Pelletier-Marcotte, Avocate, COCQ-SIDA
Laurent Trépanier Capistran, Avocat, COCQ-SIDA