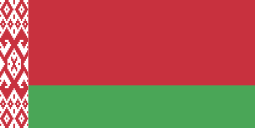 Published in TUT.BY on February 6, 2019 – Google translation from Russian. For original article in Russian, please scroll down.
There are also minors. How and who in the Gomel region are infected with HIV
In the Gomel region, the number of registered crimes under the article "Infection with the human immunodeficiency virus" remains high. Among those included in the statistics there are minors. The Investigation Committee told who, how and why infects a dangerous disease.
In 2018, 89 crimes under this article were registered in the region.
For example, a criminal case was initiated in Mazyr against a 16-year-old girl. A minor, knowing that she is a carrier of the virus, repeatedly entered into an intimate relationship with no means of protection with a 23-year-old young man. For knowingly putting him in danger of being infected with HIV by a court of the Mozyr District, the minor is sentenced to 6 months in prison with a 1-year delay in the execution of the sentence.
A 28-year-old resident of the Rogachev region infected two fellow villagers with HIV. The first victim learned about the diagnosis during the examination in the hospital. The second victim was established by investigative means. The district court sentenced a man to imprisonment for a term of 5.5 years with serving in a correctional colony with a reinforced regime.
Several criminal cases were sent to the Zhlobinsky District Court against a 26-year-old woman who, in the period from 2013 to 2018, infected four men with HIV and put four more people at risk of infection. The victims are from 25 to 65 years old.
According to the Gomel Regional Center for Hygiene, Epidemiology and Public Health, 7973 people with HIV-positive status live in the region. In 2018, the highest number of new cases was registered in the age group of 40 years and older (47.7%).
---
Есть и несовершеннолетние. Как и кого на Гомельщине заражают ВИЧ
В Гомельской области число зарегистрированных преступлений по статье «Заражение вирусом иммунодефицита человека» остается по-прежнему высоким. Среди попавших в статистику есть и несовершеннолетние. В Следственном комитете рассказали, кто, как и зачем заражает опасной болезнью.
В 2018 году в области зарегистрировано 89 преступлений по этой статье.
К примеру, в Мозыре возбуждено уголовное дело в отношении 16-летней девушки. Несовершеннолетняя, зная, что является носителем вируса, неоднократно вступала в интимную связь без средств защиты с 23-летним молодым человеком. За заведомое поставление его в опасность заражения ВИЧ судом Мозырского района несовершеннолетняя приговорена к 6 месяцам лишения свободы с отсрочкой исполнения наказания на 1 год.
В суд Светлогорского района направлено уголовное дело в отношении 24-летнего жителя Светлогорска, который подвергал опасности заражения ВИЧ жену, а также заразил несовершеннолетнюю знакомую.
28-летний житель Рогачевского района заразил ВИЧ двух односельчанок. Первая потерпевшая узнала о диагнозе при прохождении обследования в больнице. Вторая потерпевшая была установлена следственным путем. Районным судом мужчине назначено наказание в виде лишения свободы сроком на 5,5 года с отбыванием в исправительной колонии усиленного режима.
В суд Жлобинского района направлено несколько уголовных дел в отношении 26-летней женщины, которая в период с 2013 по 2018 год заразила ВИЧ четверых мужчин, еще четверых поставила в опасность заражения. Потерпевшим от 25 до 65 лет.
По информации Гомельского областного центра гигиены, эпидемиологии и общественного здоровья, в области проживает 7973 человека с ВИЧ-положительным статусом. В 2018 году наибольшее количество новых случаев заболевания зарегистрировано в возрастной группе 40 лет и старше (47,7%).
Читать полностью: https://news.tut.by/society/625331.html?crnd=18984