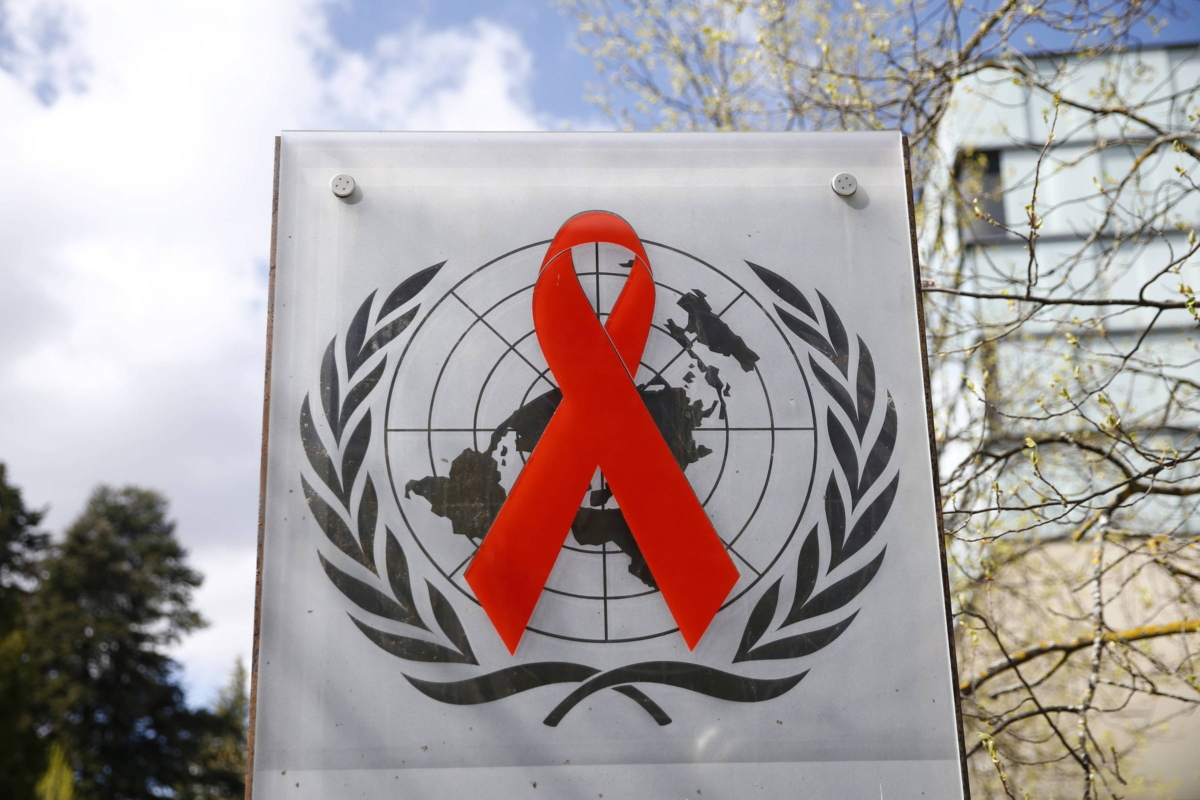 Living with HIV is not a crime. People living with the AIDS virus should have peace of mind like everyone else.
Google translation – For the original article in Portuguese, please scroll down.
By Esper Kallás
A few years ago, I was consulted about the case of a person who was allegedly trying to transmit HIV sexually. This happened because it was discovered that he was living with the virus after medical pre­scrip­tions were found in his drawer, which contained the medications for the treatment cocktail. The del­egate responsible for investigating the complaint, until then, tended to accept the opening of the process.
Criminalizing someone for being infected with HIV is still a serious problem in several countries around the world, including Brazil. At least 92 countries have specific or sufficiently vague laws that allow a person living with the virus to be held liable for having sex. The situation becomes even more serious as the ma­jority of people living with HIV belong to more socially vulnerable population groups.
In consensual sex, does a person living with HIV necessarily need to disclose their HIV status to their part­ner? The answer is "no". In support of this position, here are some considerations.
Regarding the prevention of sexually transmitted infections, having a consensual sexual relationship brings responsibilities to everyone who takes part in it.
Treatment with the antiretroviral cocktail is highly effective in controlling the spread of HIV, allowing peo­ple to keep HIV undetectable in their blood. As a result, they stop transmitting HIV sexually. In several, extensive and repeated studies, the results are striking: persons who are part of couples with a sexual partner who lives with HIV and has an undetectable virus did not become infected, even with sexual rela­tions without protection of a male or female condom. As a result, a person who is living with HIV and is unde­tectable is a safer sexual partner in unprotected sex than someone who does not know if they have the virus. Hence the concept of "undetectable = untransmissible".
The recommendation is shared by the Joint United Nations Program on HIV/AIDS (UNAIDS), which also suggests that countries respect the confidentiality of people living with the virus, helping to combat prej­u­dice and favoring access to health services. Continuing to criminalize people just because they are living with HIV takes the opposite path.
Comparing HIV to other agents of sexually transmitted infections, it is noted that these can also lead to potentially serious consequences. For example, syphilis, in its tertiary form, can compromise organs and systems, including neurological functions. Gonorrhea can lead to infertility. HPV can lead to genital cancer, especially in women. In these circumstances, there is not the same movement of attribution of guilt for having occurred by sexual transmission.
After a few days, the case presented at the beginning of the text was clarified by the delegate: the accused was undergoing treatment regularly and had an undetectable viral load, while the accuser, in bad faith, sought an opportunity for extortion.
Instead of criminalizing people living with HIV, it is necessary to strengthen health services to promote the prevention of sexually transmitted infections, facilitate access to tests for sexually transmitted agents and ensure treatment with antiretroviral cocktail drugs for those living with HIV. It is worth discussing here a campaign that better clarifies the concept "undetectable = non-transmitter" to society.
The time has passed already to resolve this public health and, also, human rights problem.
---
Viver com HIV não é crime. Pessoas que vivem com vírus da Aids devem ter tranquilidade como todos.
Por Esper Kallás
Há alguns anos, fui consultado sobre um caso de uma pessoa que, supostamente, tentava transmitir se­xual­mente o HIV. Isso aconteceu pois descobriu-se que vivia com o vírus, depois de terem sido encontra­das receitas médicas em sua gaveta, nas quais constavam os remédios do coquetel de tratamento. O de­legado responsável por investigar a denúncia, até então, tendia a aceitar a abertura do processo.
Criminalizar alguém por estar infectado pelo HIV ainda é um grave problema em vários países do mundo, incluindo o Brasil. Ao menos 92 países têm leis específicas ou suficientemente vagas que permitem res­ponsabilizar judicialmente uma pessoa que vive com o vírus por manter relações sexuais. A situação torna-se ainda mais grave pois a maioria das pessoas vivendo com HIV pertence a grupos populacionais social­mente mais vulneráveis.
Em relações sexuais consensuais, uma pessoa que vive com HIV precisa, obrigatoriamente, revelar seu status sorológico para o parceiro? A resposta é "não". Sustentando esta posição, seguem algumas ponde­ra­ções.
Em relação à prevenção de infecções sexualmente transmissíveis, ter uma relação sexual consensual traz responsabilidades para todos que dela tomam parte.
O tratamento com o coquetel de antirretrovirais é altamente eficaz no controle da multiplicação do HIV, permitindo que as pessoas consigam manter o HIV indetectável no sangue. Como consequência, deixam de transmitir o HIV por via sexual. Em diversos, extensos e repetidos estudos, os resultados são contun­dentes: pessoas que compõem casais cujo parceiro sexual vive com HIV e tem vírus indetectável não se infectaram, mesmo com relações sexuais sem proteção por camisinha masculina ou feminina. Como re­sultado, uma pessoa que vive com o HIV e está indetectável é um parceiro sexual mais seguro em uma relação sexual desprotegida do que alguém que não sabe se tem o vírus. Daí o conceito de "indetectável = não transmissor".
A recomendação é partilhada pelo Programa Conjunto das Nações Unidas para HIV/Aids (UNAIDS), que também sugere aos países respeito à confidencialidade das pessoas que vivem com o vírus, auxiliando no combate ao preconceito e favorecendo o acesso aos serviços de saúde. Continuar criminalizando pessoas somente porque vivem com o HIV trilha o caminho inverso.
Comparando HIV aos demais agentes de infecções sexualmente transmissíveis, nota-se que estes também podem levar a consequências potencialmente graves. Por exemplo, a sífilis, na forma terciária, pode com­prometer órgãos e sistemas, inclusive as funções neurológicas. A gonorréia pode levar à infertilidade. O HPV pode levar a câncer genital, especialmente em mulheres. Não há, nestas circunstâncias, o mesmo movimento de imputação de culpa por ter ocorrido transmissão por sexo.
Passados alguns dias, o caso apresentado no começo do texto foi esclarecido pelo delegado: o acusado fazia seu tratamento regularmente e tinha carga viral indetectável, enquanto quem acusou, por má fé, buscava uma oportunidade de extorsão.
Ao contrário de criminalizar as pessoas que vivem com HIV, é preciso fortalecer os serviços de saúde para promoção da prevenção de infecções sexualmente transmissíveis, facilitar acesso a testes para agentes trans­missíveis por via sexual e assegurar tratamento com remédios do coquetel antirretroviral aos que vivem com o HIV. Cabe, aqui, discutir uma campanha que esclareça melhor à sociedade o conceito "inde­tectável = não transmissor".
Já passou a hora de resolver esse problema de saúde pública e, também, de direitos humanos.