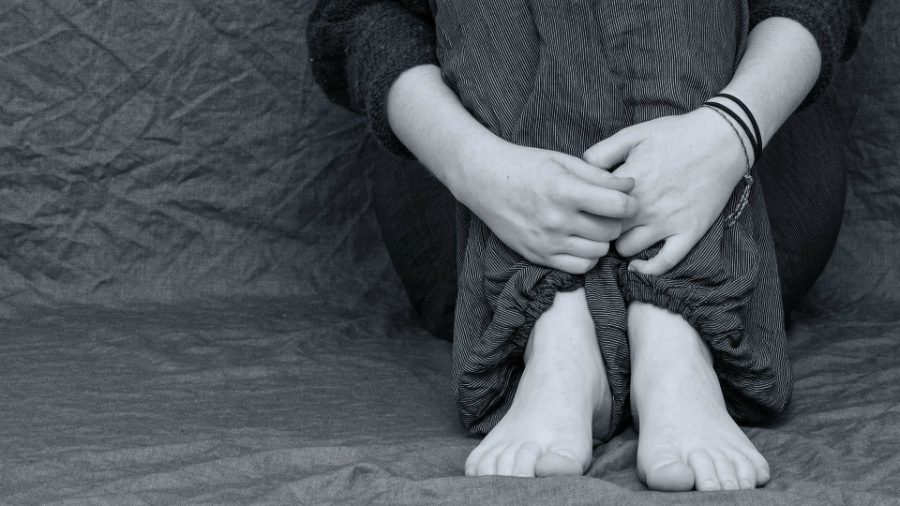 Automatic Google translation. For original article in Spanish, please scroll down.
Consciously transmitting diseases and drugging the victims should be an aggravating circumstance in crimes of rape, the Criminal Magistrate recommends to deputies
Judge Sandra Luz Chicas arrived this Friday at the Women's Commission of the Assembly, to give her contributions for the amendment to Articles 158 and 162 of the Penal Code, proposed by the ruling party.
On March 8, within the framework of International Women's Day, the New Ideas caucus presented a piece of correspondence containing a proposal to reform articles 158 and 162 of the Penal Code.
The objective of the initiative is to increase the sentence from 8 to 12 years in prison for rapists. Currently, the Penal Code punishes this crime with imprisonment from 6 to 10 years.
The motion of the Nuevas Ideas party contemplates aggravating circumstances that increase the penalty detailed in article 162 of the aforementioned regulations.
The pro-government deputies propose adding an aggravating circumstance when the violations are against older adults.
The modifications began to be studied within the Women's Commission of the Assembly. In order to know her point of view, this Friday the presiding magistrate of the Criminal Chamber, Sandra Luz Chicas de Fuentes, was summoned.
At this point, the magistrate observed that the ruling party's proposal does not take into account as a qualified aggravating circumstance, when the active subject of the crime, knowing that they have a contagious sexually transmitted disease or that they are carriers of AIDS or HIV, sexually assault a his victim.
"We have had many cases that at the time of the rape they have transmitted a venereal disease or AIDS or HIV, I do not see this as a qualified aggravating circumstance and many countries have it," recommended Chicas de Fuentes.
Likewise, it specified that it has not been considered an aggravating circumstance when the aggressor intoxicates the person or the drug to facilitate the rape.
In addition, the magistrate observed that the typical behavior itself is not being touched. In this aspect, Chicas de Fuentes explained that there is rape if there is vice in consent, for example, she mentioned that there are cultural patterns that in some circumstances "re-victimize" the victim, wanting to make it appear that she was guilty of the rape.
"A person can be a sex worker, but if that person at the time of carnal access says no, and the (other) person continues, there is rape, care must be taken that there is no vice in consent," he clarified.
Even, he said, someone can agree to have sex with another person, but suddenly regrets it and says no, they could even be naked, but if the other person continues, it is also rape.
Rape is also considered when the forced penetration occurs in one of the two cavities, be it the vagina or the anus, it is enough for it to be in one of them to constitute the crime, he added and said that in other countries a third is opened possibility, and it is the oral route.
He also spoke of other cases in which more than one person could participate in the act of rape.
"A person may be having carnal access with a woman, another holding her lower limbs and another the upper ones, even if they do not have carnal access, they are co-authors of the crime of rape," he exemplified.
The magistrate was in favor of reforming the Penal Code, as she pointed out that sexual crimes occupy one of the first places in statistical data.
The president of the commission, Alexia Rivas, stated that within the aggravating circumstances, the fact that the victim becomes pregnant as a result of sexual assault could also be contemplated.
The magistrate gave a favorable opinion, because not only would the legal right of sexual freedom be violated, but it is "multi-offensive", including the violation of other rights by forcing the victim to become a mother, a consequence that must be carried by all his life.
Despite the reforms, when looking at comparative law, according to information that Justice Chicas de Fuentes revealed in the commission, El Salvador would be one of the countries in the region with fewer years in prison for crimes of rape, only above from Guatemala.
Costa Rica applies a sentence of 10 to 16 years; in its article 156 of the Penal Code; Honduras between 9 to 13 years according to article 240 of the Penal Code; in Guatemala the sentence is from 5 to 8 years, stipulated in article 173 bis of the Penal Code; and in Mexico, there is a prison of 8 to 20 years, according to article 265 of the Federal Penal Code.
"In principle, I do support the reform proposal, but always inviting the issue of proportionality to be studied," advocated the magistrate.
---
Transmitir enfermedades conscientemente y drogar a las víctimas debe ser agravante en delitos de violación, recomienda a diputados magistrada de lo Penal
La magistrada Sandra Luz Chicas llegó este viernes a la comisión de la Mujer de la Asamblea, a dar sus aportes para la enmienda a los Artículos 158 y 162 del Código Penal, propuesto por la bancada oficialista.
El pasado 8 de marzo en el marco del Día Internacional de la Mujer, la bancada de Nuevas Ideas presentó una pieza de correspondencia conteniendo una propuesta para reformar los artículos 158 y 162 del Código Penal.
El objetivo de la iniciativa es incrementar la pena de entre 8 a 12 años de cárcel para los violadores. Actualmente, el Código Penal sanciona ese delito con prisión de 6 a 10 años.
La moción del partido Nuevas Ideas contempla agravantes que aumentan la pena detalladas en el artículo 162 de la normativa en mención.
Los diputados oficialistas proponen que se agregue una agravante cuando las violaciones sean en contra de personas adultas mayores.
Las modificaciones comenzaron a ser estudiadas en el seno de la Comisión de la Mujer de la Asamblea. Con el objetivo de conocer su punto de vista, este viernes fue citada la magistrada presidenta de la Sala de lo Penal, Sandra Luz Chicas de Fuentes.
En este punto, la magistrada observó que la propuesta del oficialismo no toma en cuenta como agravante cualificada, cuando el sujeto activo del delito, a sabiendas de que tiene una enfermedad contagiosa de transmisión sexual o que son portadores del SIDA o del VIH agreden sexualmente a su víctima.
"Hemos tenido muchos casos que al momento de la violación le han transmitido una enfermedad venérea o el SIDA o VIH, esta no la veo como una agravante cualificada y muchos países lo tienen", recomendó Chicas de Fuentes.
Asimismo, especificó que no se ha considerado como agravante cuando el agresor embriaga a la persona o la droga para facilitar la violación sexual.
Además, la magistrada observó que no se está tocando la conducta típica en sí. En este aspecto Chicas de Fuentes detalló que hay violación si hay vicio en el consentimiento, por ejemplo, mencionó que hay patrones culturales que en algunas circunstancias "revictimizan" a la víctima, queriendo hacer ver que la culpable de la violación fue ella.