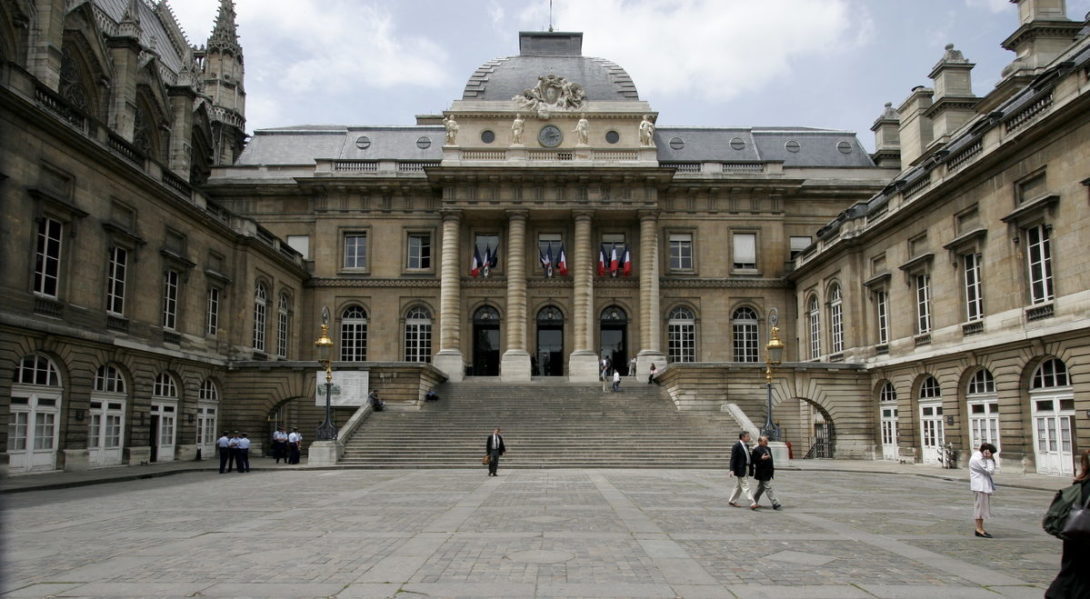 Source TETU, Published 20/03/2019 – Google translation, for article in French please scroll down.
Can a person living with HIV be prosecuted if she is under treatment? The Court of Cassation (French Highest Court) delivers a landmark decision.
In a decision handed down on 5 March, the Court of Cassation ruled that it was impossible to prosecute an HIV-positive man on treatment who had sex without a condom and without informing his partner of his HIV status.
That's a first. In a decision handed down on 5 March, the Court of Cassation recognised the preventive nature of HIV treatment. Thus, any person whose viral load is undetectable, who has sex without a condom with another person without the latter being aware of the HIV status of his or her partner, cannot be prosecuted.
In this case, a woman who had sex with a man who was HIV-positive and undergoing treatment sued the man on the grounds that he had not previously informed her of his HIV status. The partner was not infected. However, the man was prosecuted on the grounds of "administration of a harmful substance", i.e. alleged exposure to the virus.
Non-harmful bodily fluids
The investigating judge did not give rise to prosecution. A decision from which the civil party has appealed. But the woman was once again dismissed. According to the Court of Appeal, it has been proven that the "HIV viral load" was "constantly undetectable since 3 September 2001". The man was "strictly and permanently compliant with the treatment, so that his HIV status was only potential but not current".
And the judges of the Court of Appeal ruled: "The carrier's bodily fluids cannot be considered harmful on the date of the alleged acts".
A significant reminder from the judges, who stated that it takes "a detectable viral load in an infected person for him/her to infect any partner".
A purely mathematical margin of error
Moreover, the judges of the Court of Appeal acknowledged that there was indeed a margin of error, but that it was purely mathematical. Thus, they conceive of the idea of the "non-zero risk" of HIV transmission by a person undergoing treatment. A risk they call "very small" since it is about one in 10,000. And according to them, this margin of error does not make it possible to condemn the carrier of the virus.
The civil party has appealed to the Supreme Court. The High Court dismissed the appeal, aligning itself with the judges of first instance.
---
Peut-on poursuivre une personne séropositive sous traitement ? La Cour de cassation rend un arrêt historique
Dans un arrêt rendu le 5 mars dernier, la Cour de cassation a affirmé qu'il était impossible de poursuivre un homme séropositif sous traitement, ayant eu des relations sexuelles sans préservatif et sans informer sa partenaire de son statut sérologique.
C'est une première. La Cour de cassation a reconnu, dans un arrêt rendu le 5 mars dernier, le caractère préventif du traitement contre le VIH. Ainsi, ne saurait être poursuivie toute personne dont la charge virale est indétectable, qui aurait des relations sexuelles sans préservatif avec une autre personne sans que celle-ci ne soit au courant du statut sérologique de sa/son partenaire.
Dans cette affaire, une femme ayant eu des relations sexuelles avec un homme, porteur du VIH et sous traitement, a engagé des poursuites contre ce dernier au motif qu'il ne l'avait pas prévenue au préalable de son statut sérologique. Sa partenaire n'a pas été contaminée. Pourtant, l'homme était poursuivi au motif « d'administration d'une substance nuisible », c'est-à-dire à une prétendue exposition au virus.
Des fluides corporels non nuisibles
Le juge d'instruction n'a pas donné lieu aux poursuites. Une décision de laquelle la partie civile a fait appel. Mais la femme s'est fait une nouvelle fois débouter. Selon la Cour d'appel, il a été prouvé que « la charge virale de VIH » était « constamment indétectable depuis le 3 septembre 2001 ». L'homme a fait « compliance stricte et permanente au traitement, de sorte que la séropositivité n'était plus que potentielle mais non actuelle ».
Et les juges de la Cour d'appel de statuer : « Les fluides corporels du porteur ne sauraient être tenus pour nuisibles à la date des agissements qui lui sont reprochés ».
Un rappel non négligeable des juges, qui affirment qu'il faut « une charge virale détectable chez une personne infectée pour qu'elle puisse contaminer quelque partenaire ».
Une marge d'erreur purement mathématique
Par ailleurs, les juges de la Cour d'appel ont reconnu qu'il existait bel et bien une marge d'erreur, mais qu'elle était purement mathématique. Ainsi, ils conçoivent l'idée du « risque non nul » de la transmission du VIH par une personne sous traitement. Un risque qu'ils qualifient d' »infime » puisqu'il est d'environ un sur 10.000. Et selon eux, cette marge d'erreur ne permet pas de condamner le porteur du virus.
La partie civile s'est pourvue en cassation. La haute juridiction a rejeté le pourvoi, s'alignant sur les juges de première instance.