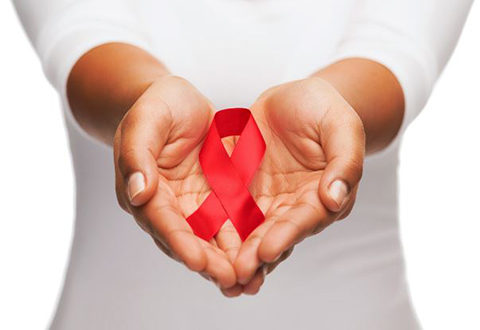 Evidence- and rights- based laws and policies are key to ending AIDS
On the five-year anniversary of the Global Commission on HIV and the Law's groundbreaking report, former members of the Commission and partners commend 88 countries for advancing the report's recommendations and urge other countries to enact progressive legislation and protect human rights
NEW YORK – Five years ago, a landmark report published by the Global Commission on HIV and the Law urged governments to promote laws and policies grounded in evidence and human rights in order to turn the tide against AIDS. This week, members of the Commission and representatives of UN Member States, civil society, academia and international organizations came together to assess the progress made in advancing the report's recommendations, look at the barriers that remain and discuss opportunities for further progress.
The Commission – comprised of former heads of state, human rights, public health and legal experts – released a report that has led a multi-year effort to ensure that national laws, policies and practices that impede the AIDS response are overturned.  Laws that stigmatize people living with and vulnerable to HIV perpetuate discrimination and block people from seeking health services and undermining public health goals.
"HIV is still one of the deadliest diseases in the world and it's unforgivable that national governments have failed to address legislation that fuels the AIDS pandemic," said former Commissioner Michael Kirby, a former Justice of the High Court of Australia. "Laws that criminalize HIV are anti-science, unjust and unconstructive."
It's not all bad news – the Commission also pointed out several success stories, noting that legislation based on science and human rights has helped advance the global commitment in the Sustainable Development Goals to end HIV for good and leave no one behind. Today, there's still reason to be optimistic.
"It is time for countries to think proactively about designing laws and policies that will help end the HIV epidemic," said former Commissioner Bience Gawanas, a lawyer and human rights expert. "We've seen that some countries, including Ghana and Mozambique, have been able to improve HIV responses by adopting more progressive policies. If we're going to defeat HIV, other countries need to do the same."
Since the release of the Commission's report, the United Nations Development Programme (UNDP) and its partners have helped advance the report's recommendations in 88 countries. Several countries have conducted comprehensive assessments of laws, policies and practices affecting people with HIV and have changed legislation as a result. National conversations on the rights of people living with and vulnerable to HIV have led countries to reform discriminatory practices against people living with HIV. Judges, civil society organizations and partners have been instrumental in helping to overturn discriminatory legislation and counter HIV stigma.
The Commission's recommendations contributed to several success stories over the last five years. These include:
After analyzing its laws and legal practices around HIV, health and human rights, Mozambique revised its laws on criminalizing unintentional HIV transmission.
In Pakistan, protections for people living with HIV were included in the Sindh Province HIV/AIDS Control Treatment and Protection Act.
Seychelles decriminalized consensual same-sex relationships.
A national dialogue in Peru highlighted the need for a gender identity law, which spurred the development of a draft Gender Identity Bill that was presented to the National Assembly in December 2016.
The High Court of Botswana ruled that foreign prisoners living with HIV are entitled to receive life-saving antiretroviral treatment.
In Ghana, partners developed a stigma   and discrimination reporting system that allows key populations, including people living with HIV, to file formal complaints about human rights abuses and seek redress.
"Equality, inclusion and non-discrimination are at the heart of the 2030 Agenda for Sustainable Development," said Achim Steiner, UNDP Administrator. "Laws and policies that protect rather than punish, combined with programmes that reduce stigma and discrimination, exist and need to be scaled up if we are to achieve our goal of ending the AIDS epidemic by 2030."
By replacing legal practices rooted in stigma with legislation based on science, these countries are among the frontrunners taking steps to protect the human rights of people living with and affected by HIV.
"It's incredible to see the progress that some countries have made over the past five years," said Michel Sidibé, Executive Director of UNAIDS. "They've taken important strides to protect the rights of women and people living with and vulnerable to HIV."
These countries have shown us that laws and policies grounded in evidence and human rights, combined with programs that reduce stigma and discrimination, can help accelerate progress to end the AIDS epidemic by 2030.
About the Global Commission on HIV and the Law:
The Global Commission on HIV and the Law was launched in June 2010 by UNDP on behalf of the Joint UN Programme on HIV/AIDS (UNAIDS) to provide global leadership on HIV-related legal and human rights issues by analyzing what is known about the interactions between the legal environments, human rights and HIV; fostering evidence-informed public dialogue on the need for rights-based law and policy in the context of HIV; and identifying clear and actionable recommendations with a concrete plan for follow-up.  (www.hivlawcommission.org)
Contact information
Sangita Khadka, Communications Specialist, UNDP Bureau for Policy and Programme Support, email: 
sangita.khadka@undp.org
 tel: +1 212 906 5043