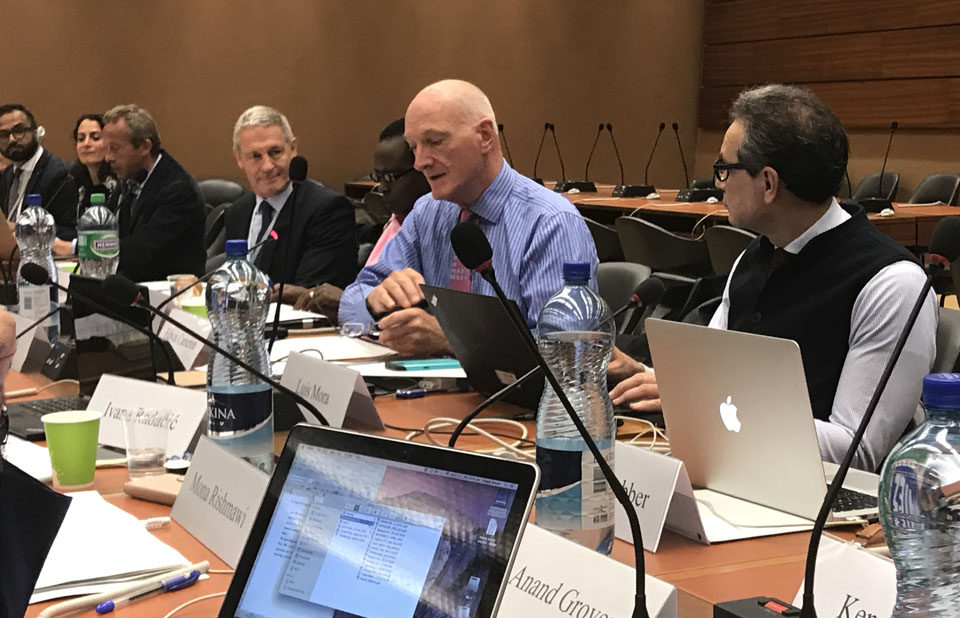 Addressing the detrimental health and human rights impacts of criminal laws
People have a fundamental human right to make decisions about their lives and bodies. These rights relate to personal choices on, among other things, health care and treatment. For sexual and reproductive rights, key issues include the right of people to decide when, whether and with whom to have sex, to have children and to get married and their ability to express their gender and sexuality.
Leading legal experts from around the world recently met to lay the foundations for a set of principles to address the misuse and abuse of criminal laws that affect basic human rights and impact on health and equality. The principles will be developed in the coming months and will guide civil society and policy-makers in the development and use of laws that guarantee human rights and protect public health.
Tim Martineau, UNAIDS Deputy Executive Director, Programme, a.i., noted at the outset of the meeting that, "While there is significant progress in HIV prevention, treatment and care, there is a big discrepancy in HIV prevention in relation to key populations, who are more vulnerable to HIV infection in many respects because of a lack of legal protection and the unjust criminalization of their behaviour."
The legal experts focused on criminalization related to sexuality, reproduction, personal drug use and the overly broad criminalization of HIV non-disclosure, exposure and transmission. Around the world, same-sex sexual practices are criminalized in 73 countries, with 13 states imposing the death penalty. Sex work is criminalized in approximatively 116 countries globally and some 72 countries criminalize HIV non-disclosure, exposure or transmission. Criminal laws often increase stigma against already marginalized and excluded groups and have been linked to discrimination and the denial of critical health services. Criminalization also creates an environment in which people are less likely to seek police assistance when their rights have been violated.
Kate Gilmore, the United Nations Deputy High Commissioner for Human Rights, emphasized that the criminal law plays an essential role in the recognition, protection and enforcement of rights, including by tackling impunity for violations of those rights. "Our purpose here is to raise the shield of criminal law by lowering its sword, ensuring better protection through criminal law by reducing the abuse of it."
Sam Zarifi, the Secretary General of the International Commission of Jurists, said, "The misuse of the criminal law affects the most marginalized people and, in particular, the dispossessed and disenfranchised."
The meeting was held on 3 and 4 May and was led by the International Commission of Jurists, in partnership with UNAIDS and the Office of the United Nations High Commissioner for Human Rights.
Published on UNAIDS site on May 8, 2018