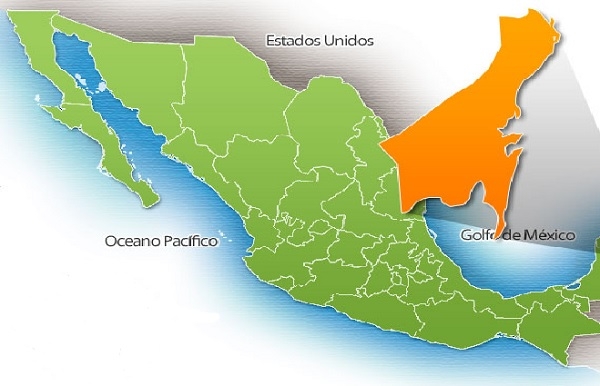 Request for constitutional challenge against a new HIV law in Quintana Roo
Automated translation via Deepl.com – For article in Spanish, please scroll down.
The Mexican Network against the Criminalisation of HIV and the civil association Vida Positiva Playa filed in recent days a request to the Human Rights Commission of the State of Quintana Roo and the National Human Rights Commission to file unconstitutionality actions against the "Law of Prevention, Integral Care and Control for HIV in the State of Quintana Roo", approved unanimously by the Congress of the State of Quintana Roo, in Mexico, on 24 May this year.
Although the purposes of the law in question include promoting non-discrimination of people living with HIV and strengthening the fulfilment of their human rights, the result has been to the contrary by using false, obsolete, stigmatising and discriminatory language that is not in accordance with the 2015 UNAIDS Terminology Guidelines and articles that directly violate human rights.
The law may also spoil an efficient response to HIV and AIDS by causing confusion by not complying with the principles of taxativity, i.e. it is not precise or clear in its statements, and by contradicting in some articles national laws, norms and guidelines on HIV prevention and detection and medical care for people with HIV, which are mandatory "for all health sector institutions".
With expressions that mention in several articles such as "contagion of HIV/AIDS" and "people living with HIV/AIDS", this law reinforces the myths in the general population that HIV and AIDS are the same and that, because it is "contagious" (in reality it is transmissible), one can acquire both HIV and AIDS by simply living with a person living with HIV.
On the other hand, referring to people with HIV as "HIV patients" implies that the individuals in question are seriously ill and have no control over their lives (Mexico's General Health Law only speaks of "patients" if they are terminally ill and/or hospitalised. Persons who seek medical care without having the characteristics of a patient are called "users").
A direct violation of the human right to refuse medical treatment and procedures, also enshrined in Mexico's General Health Law, is found in Article 14 of the new law. According to this article, HIV testing is mandatory for "patients scheduled for surgical interventions and those who are going to undergo invasive diagnostic methods" and "pregnant women, so that the product does not have a vertical transmission of HIV". On the other hand, Article 61, paragraph 2 violates the right to confidentiality of an HIV diagnosis by obliging people who have "jobs that involve direct contact with medical-surgical instruments or biological material", i.e. practically all medical personnel, to inform their employer of their HIV status and the employer, according to medical criteria, must "procure a change in the carrier's working conditions", which may also allow for the dismissal of this person for living with HIV.
---
Solicitan demanda de acción de inconstitucionalidad contra una nueva ley de VIH en Quintana Roo
La Red Mexicana contra la Criminalización del VIH y la asociación civil Vida Positiva Playa presentaron en los últimos días una solicitud a la Comisión de los Derechos Humanos del Estado de Quintana Roo y la Comisión Nacional de los Derechos Humanos para que interpongan acciones de inconstitucionalidad contra la "Ley de Prevención, Atención Integral y Control para el VIH del Estado de Quintana Roo", aprobada de forma unánime por el congreso del estado de Quintana Roo, en México, el 24 de mayo de este año.
Aunque entre los propósitos de la ley en cuestión se encuentran promover la no discriminación de las personas con VIH y fortalecer el cumplimento de sus derechos humanos, el resultado ha sido contrario al usar un lenguaje falso, obsoleto, estigmatizante y discriminatorio que no está conforme a las "Orientaciones Terminológicas de Onusida" de 2015 y artículos que violan directamente derechos humanos.
La ley también puede estropear una respuesta eficiente ante el VIH y el sida por causar confusión al no cumplir con los principios de taxatividad, es decir que no es precisa ni clara en sus declaraciones, y por contradecir en algunos artículos leyes, normas y guías nacionales sobre la prevención y la detección del VIH y atención médica de las personas con VIH, las cuales son obligatorias "para todas las instituciones del sector salud".
Con expresiones que mencionan en varios artículos como "contagio del VIH/sida" y "personas que viven con VIH/sida" la presente ley fortalece los mitos en la población general que el VIH y el sida son lo mismo y que, por ser "contagioso" (en realidad es transmisible), se puede adquirir tanto el VIH como el sida por la simple convivencia con una persona que vive con el VIH.
Por otro lado, al referirse a las personas con VIH como "pacientes del VIH" dan a entender que los individuos en cuestión están seriamente enfermos y no ejercen control sobre su vida (La Ley General de Salud de México habla únicamente de "pacientes" si son personas que padecen enfermedades terminales y/o que están hospitalizadas. Personas que acuden a la atención médica sin tener las características de un paciente, son llamados "usuarios").
Una violación directa al derecho humano de rechazar tratamientos y procedimientos médicos, plasmado también en la Ley General de Salud de México, se encuentra en el artículo 14 de la nueva ley. Según este artículo la aplicación de la prueba del VIH es obligatoria para "pacientes programados para intervenciones quirúrgicas y aquellos que vayan a ser sometidos a métodos diagnósticos invasivo" y "mujeres embarazadas, a efecto que el producto no tenga una transmisión vertical del VIH".  Por otra parte, el artículo 61, parágrafo 2 viola el derecho a la confidencialidad de un diagnóstico del VIH al obligar a personas que tienen "puestos laborales que impliquen contacto directo con instrumental médico-quirúrgico o con material biológico", es decir prácticamente a todo el personal médico, informar a su patrón de su condición serológica y este, según criterio médico, debe "procurar el cambio en las condiciones de trabajo del portador", lo cual también puede permitir el despido de esta persona por vivir con VIH.