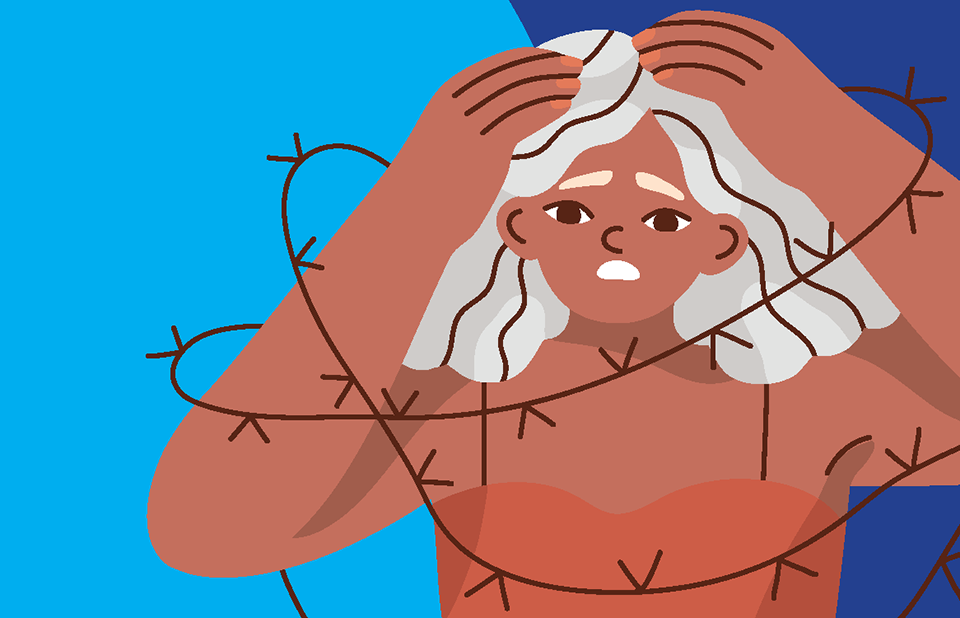 New legal principles launched on International Women's Day to advance decriminalization efforts
The International Committee of Jurists (ICJ) along with UNAIDS and the Office of the High Commissioner for Human Rights (OHCHR) officially launched a new set of expert jurist legal principles to guide the application of international human rights law to criminal law.
The '8 March principles' as they are called lay out a human rights-based approach to laws criminalising conduct in relation to sex, drug use, HIV, sexual and reproductive health, homelessness and poverty.
Ian Seiderman, Law and Policy Director at ICJ said, "Criminal law is among the harshest of tools at the disposal of the State to exert control over individuals…as such, it ought to be a measure of last resort however, globally, there has been a growing trend towards overcriminalization."
"We must acknowledge that these laws not only violate human rights, but the fundamental principles of criminal law themselves," he said.
For Edwin Cameron, former South Africa Justice of the Constitutional Court and current Inspecting Judge for the South African Correctional Services, the principles are of immediate pertinence and use for judges, legislators, policymakers, civil society and academics. "The 8 March principles provide a clear, accessible and practical legal framework based on international criminal law and international human rights law," he said.
The principles are the outcome of a 2018 workshop organized by UNAIDS and OHCHR along with the ICJ to discuss the role of jurists in addressing the harmful human rights impact of criminal laws. The meeting resulted in a call for a set of jurists' principles to assist the courts, legislatures, advocates and prosecutors to address the detrimental human rights impact of such laws.
The principles, developed over five years, are based on feedback and reviews from a range of experts and stakeholders. They were finalized in 2022. Initially, the principles focused on the impact of criminal laws proscribing sexual and reproductive health and rights, consensual sexual activity, gender identity, gender expression, HIV non-disclosure, exposure and transmission, drug use and the possession of drugs for personal use. Later, based on the inputs of civil society and other stakeholders, criminalization linked to homelessness and poverty were also included.
Continued overuse of criminal law by governments and in some cases arbitrary and discriminatory criminal laws have led to a number of human rights violations. They also perpetuate stigma, harmful gender stereotypes and discrimination based on such grounds as gender or sexual orientation.
In 2023, twenty countries criminalize or otherwise prosecute transgender people, 67 countries still criminalize same-sex sexual activity, 115 report criminalizing drug use, more than 130 criminalize HIV exposure, non-disclosure and transmission and over 150 countries criminalize some aspect of sex work.
In the world of HIV, the abuse and misuse of criminal laws not only affects the right to health, but a multitude of rights including: to be free from discrimination, to housing, security of the person, movement, family, privacy and bodily autonomy, and in extreme cases the very right to life. In countries where sex work is criminalized, for example, sex workers are seven times more likely to be living with HIV than where it is partially legalized. To be criminalized can also mean being deprived of the protection of the law and law enforcement. And yet, criminalized communities, particularly women, are often more likely to need the very protection they are denied.
UNAIDS Deputy Executive Director for the Policy, Advocacy and Knowledge Branch, Christine Stegling said, "I welcome the fact that these principles are being launched on International Women's Day (IWD), in recognition of the detrimental effects criminal law can, and too often does have on women in all their diversity."
"We will not end AIDS as a public health threat as long as these pernicious laws remain," she added. "These principles will be of great use to us and our partners in our endeavors."
Also remarking on the significance of IWD, Volker Türk, High Commissioner for Human Rights, said, "Today is an opportunity for all of us to think about power and male dominated systems."
His remarks ended with, "I am glad that you have done this work, we need to use it and we need to use it also in a much more political context when it comes precisely to counter these power dynamics."
"Frankly we need to ask these questions and make sure that they are part and parcel going forward as to what human rights means," he said.
In conclusion, Phelister Abdalla, President of the Global Network of Sex Work Projects, based in Kenya noted: "When sex work is criminalized it sends the message that sex workers can be abused…We are human beings and sex workers are entitled to all human rights."