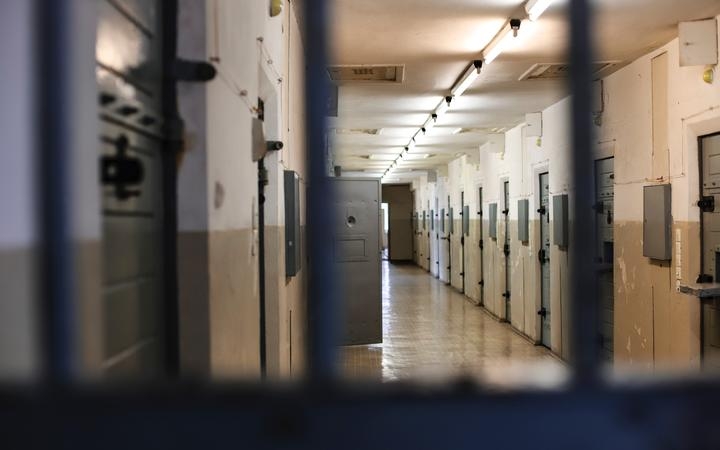 Corrections officer spat in face by prisoner waiting months for test results
A Corrections officer who was spat in the face by a prisoner during the Covid-19 lockdown has spent months waiting to find out if he now has a serious disease.
Under the Corrections Act, any officer who comes in to contact with a prisoner's bodily fluids must undergo a year of testing for infections like HIV and hepatitis, before getting a clean bill of health.
The Corrections Association has asked for a law change that would force any prisoner who spits or throws bodily fluids to be tested as well.
On 25 March two Corrections officers were spat in the face while restraining a prisoner.
One of the officers told RNZ they had the prisoner's saliva in their eyes and mouths and were then threatened by him.
The prisoner told them "I hope you get coronavirus and your kids and wives get it too and hope they die", the officer said.
"This was very concerning as it was at the height of the coronavirus threat in New Zealand and there was the likely possibility of contracting other viruses."
He was then sent to the doctor for tests and told he would not know if he had hepatitis until a second blood test three months later.
The officer said he would need one year of three monthly tests before HIV could be ruled out.
He said he was worried about catching a serious illness and waiting so long to find out was taking a huge toll.
"My wife and kids refrain from hugging me and I use my same plate, cup, and cutlery every meal.
"I must clean everything I use thoroughly to help reduce the possible transmission."
The officer is still waiting for the all clear.
However, the New Zealand Aids Foundation says saliva is not an effective route of transmission of HIV and studies have shown HIV cannot be transmitted through spitting.
Corrections Association president Alan Whitley said the long delay for answers weighed heavily on the staff.
"It gives them 12 months of uncertainty about what's happening with their health and whether they could have caught anything from the prisoner.
"It puts an enormous amount of stress on them.
"They're sitting there not knowing whether they've got anything but if they have got something, is it contagious? What sort of treatment can I get? Can they get any treatment if they don't know what I've got can there be a broad spectrum treatment. Is it the right thing to do?
"All sorts of things run through their mind," he said.
In May, he asked the minister of corrections to make an amendment to the Corrections Act to make any prisoner who assaults an officer with bodily fluid to also be tested for possible infections.
"What it would mean is that the prisoner could be tested and the results of the tests released to the staff member for their doctor.
"Now, if there's nothing, if it shows nothing, there's a little bit of a comfort that they may not have picked anything up, they'll still need to go through the same testing, but the understanding is there that the likelihood is low.
"If the prisoner has got something, then they can discuss that with the medical professional and he can or she can make a decision on what type of treatment they should undergo."
However, the minister, Kelvin Davis, said changing the Corrections Act could be a breach of the Bill of Rights and would not provide a result any faster.
Any assaults on Corrections staff were completely unacceptable and he expected them to be responded to very seriously and the perpetrators held to account, he said.
"Changing the Corrections Act to introduce compulsory testing is unlikely to deter a person from spitting in the heat of the moment.
"Including a power in the Act to test a person by force is also likely to increase risk to staff, as it would require further close contact with the perpetrator."
National Party corrections spokesperson Simeon Brown didn't agree.
He said prison officers should not have to go through a year of uncertainty.
"I think prisoners are in prison.
"They essentially give up certain aspects of the human rights when they're there and they are being held there to protect the rest of society from them.
"At the end of the day, this is about ensuring that corrections officers who are on the frontlines working to keep us safe are also protected from any diseases or illnesses they may pick up from prisoners."
Brown said National would support a law change because Corrections officers deserved to have confidence the system would back them up.