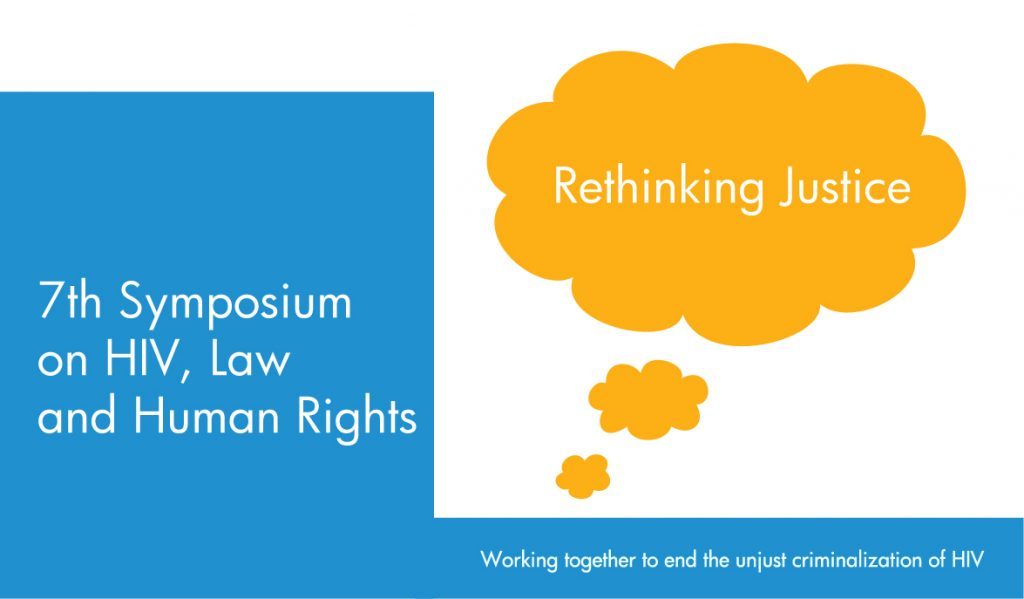 Rethinking Justice: 7th Symposium on HIV, Law and Human Rights
Symposium on HIV, Law and Human Rights
Chelsea Hotel, 33 Gerrard St. W., Toronto
Thursday, June 15, 2017, 9 a.m. – 5 p.m.
This year's Symposium is devoted to a critical look at the unjust criminalization of HIV non-disclosure. Themes to be discussed include:
Current state of criminalization: Canada and the world
Voices rising: speaking out about the experience of HIV criminalization
Science of HIV transmission: recent applications, emerging issues
Advocacy updates and ways forward
Details for the 7th Symposium are now being finalized. We will update this page with more details as they become available, including a full list of speakers.
Register here for the Symposium. The following registration fees apply:
General admission: $75
Legal Network members: $50
Students, low-income and persons living with HIV or AIDS: $25*
*Please note that, if necessary, you can request a full waiver of this reduced fee by contacting the Legal Network office.
If you have questions about the Symposium, please contact info@aidslaw.ca.