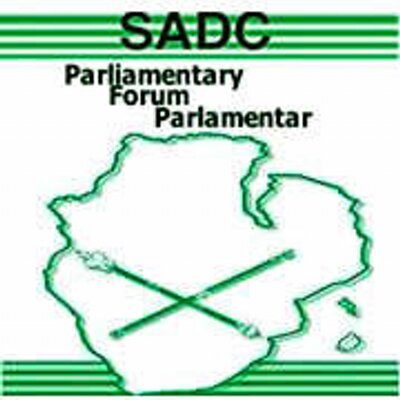 The session, whose theme was; Capacity Strengthening on Criminalisation and Stigmatisation: Disincentives to the Realisation of Fundamental Human Rights and Public Health, brought together parliamentarians from the region, human rights practitioners, development partners, media and other stakeholders.
It focused on recording the experience of parliamentarians and their understanding of the promotion and protection of human rights, as advocates of decriminalisation in the public health response.
The delegates discussed and explored the appropriate modalities for increased parliamentary advocacy for decriminalisation, using a human rights perspective as part of agenda to accelerate towards achievement of 90:90: 90 goal.
The 90:90:90 is an ambitious UNAIDS goal so that; by 2020, 90 percent of all people living with HIV will have known their HIV status; by 2020, 90 percent of all people with diagnosed HIV infection will receive sustained antiretroviral therapy and by 2020, 90 percent of all people receiving antiretroviral therapy will have viral suppression.
The meeting, jointly organised by SADC PF and AIDS Rights Alliance of South Africa, examined ways for parliaments to provide strategies on how they can begin to articulate and concretise action on the key issues under consideration.
The delegates were also able to develop, enhance and institutionalise synergies between the media and parliaments on pertinent issues that would promote value addition for ongoing capacity development efforts on Sexual Reproductive Health and Rights (SRHR) and human rights.
The session kicked off with a wake up call to Tanzania and other SADC member countries to come up with a regional approach to advocacy for sexual reproductive health and rights basing on scientific evidence.
"We have the sacred duty to ensure that health systems in our countries guarantee protection for all, that everyone has the right to the health care they need. "We are also duty bound to ensure that health care is provided as public good for all and that it is financed publicly and equitably," said the Speaker of the National Assembly of Seychelles Dr Patrick Hermine who graced the opening of the symposium.
Dr Hermine however, cautioned that criminalisation in issues like drug addiction, abortion and HIV and AIDS was counterproductive as it drives people underground; far from public health care and other services.
He noted that although the World Health Organisation (WHO) calls for better drug policies that support harm reduction, decriminalisation of drug use and policies to address discrimination, stigma and violence, and reduced incarceration, there is still rampant violations of the rights of people who inject drugs owing to criminalisation of their conduct.
"The time has come for us to make a clear distinction between drug trafficking and drug use; one is a law and order problem and the other a public health issue. It is my humble opinion that drug addiction is a disease like diabetes and high blood pressure.
"It is the height of folly to believe that this public health issue can be tackled through legislation. It has been shown, time and again, that criminalising people who inject drugs only pushes them away from services, care and treatment, making them extremely vulnerable to HIV infection," he remarked. He added: "In many of our member states, abortion is criminalised.
Those who support criminalisation of abortion think that it reduces abortion rates. They are wrong. It only makes abortion more unsafe and as a result many women die from unsafe abortions while many others suffer long-term health consequences.
The firebrand Speaker's speech summarised issues that were discussed during the session which saw Tanzania being represented by five legislators namely Esther Mmasi (CCM-Higher Learning Institutions), Ali Saleh (CUF-Malindi), Seleman Zedi (CCM-Bukene), Jamal Kassim Ally (CCM- and Lorensia Bukwimba ( CCM-Busanda).
Ms Mmasi hailed the contribution of SADC PF and said it was high time it was transformed into a regional parliament. On criminalisation of drug addicts, Ms Mmasi said it is counterproductive, hence the need for a holistic approach to address the root of the problem, which requires total commitment from state on the raising and grooming of its young generation.
She further observed that the country has in place legislations and other interventions such as methadone, free syringes programme in place, yet the problem is escalating.
Quoting various sources, the legislator said between 10, 000 to 11,000 youth partake in drugs. "It's a global problem, hence holistic approach and joint efforts among nations to tackle the vice are needed," She said and called for enhanced border surveillance to check trafficking. Mr Saleh stressed the SADC relevance, saying the region is endowed with vast riches, hence must look to fully capitalise on its potential to develop further.
He said the region's 300 million plus population makes it a lucrative bloc, hence the need for member countries to promote and encourage trade amongst themselves. Giving an example, Mr Saleh said he is baffled why Tanzania was not trying hard enough to woo Mauritius investors to revive its textile industry, noting that the Island nation had made major strides in the sector and their experience and business acumen are just what the east African nation needs to also prosper.
He echoed other SADC delegates against criminalisation on issues like drugs, abortion and HIV/AIDS transmission, saying time had come for the region to enact laws that do not criminalise or stigmatise individuals or certain segments of the society.
On the other hand, Mr Ally observed that the symposium had been an eye opener and educative and paves the way for them as legislators to strategise to ensure the meetings' deliberations get across to the public. He added that the idea to transform SADC PF into a regional parliament is welcome as it will give the lawmakers more power in decision making.
"The issue of cost implication should not scare us as to start with, Namibia has already offered structures to house the parliament," he commented. On the other hand, Patrick Eba from UNAIDS's Human Rights and Law Division punched holes into current laws and persecutions in the region, saying they disregarded science of HIV for example, prosecutions for biting or spitting, criminalisation of non-disclosure in absence of actual exposure or transmission and prosecutions in spite of condom use or low viral load.
He observed that as a result of criminalisation, some patients delay HIV testing and treatment, fear to speak openly with health care workers and confusion among People Living with HIV and health providers.
To drive the message home, Mr Eba quoted Justice Edwin Cameron of Constitutional Court of South Africa thus: "HIV criminalisation makes it more difficult for those at risk of HIV to access testing and prevention. There is simply no evidence that it works.
It undermines the remarkable scientific advances and proven public health strategies that open the path to vanquishing AIDS by 2030."
Originally published in AllAfrica