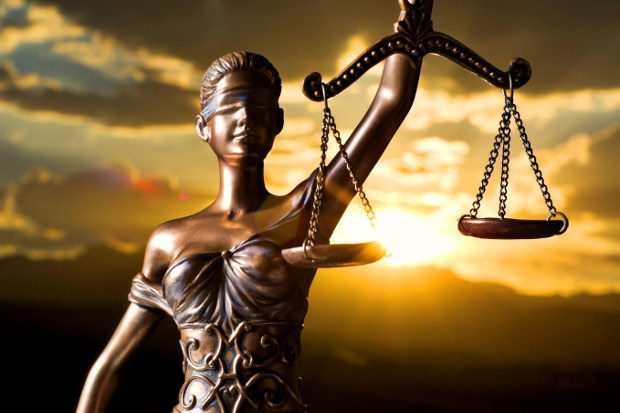 Source:
https://www.reuters.com/article/health-hiv-abortion-india/criminalizing-the-right-to-health-the-shared-struggle-of-the-hiv-and-safe-abortion-movements-idUSKCN1MK1L4
Criminalizing the right to health: The shared struggle of the HIV and safe abortion movements
This month, India's Supreme Court struck down Section 377 – a colonial-era law that banned same-sex activity and led to the systemic discrimination and persecution of LGBTQ Indians. This was a huge victory for India and – as two lawyers who have spent decades fighting for the rights of LGBTQ individuals – a very personal one.
Yet, while we celebrate this incredible achievement, we must remember that criminalization remains a potent threat for the health and lives of many people around the world. And those that often bear the largest burden are people living with HIV and AIDS and women and girls seeking abortion services.
While accessing legal and safe abortion services may seem very different from preventing or treating HIV, profound linkages bind the two struggles. Both HIV and AIDS and unsafe abortion endanger life and health, with a disproportionate impact on people living in developing countries. Both impose vast burdens on the sexual and reproductive lives of women and girls and imperil their equal citizenship. And both have the harsh, often cruel and blunt methods of criminal law imposed upon them.
Around the world, governments have used such criminal laws to police sexuality and reproduction, including for same-sex activity, HIV non-disclosure and exposure, and abortion services. These laws are often cloaked in the guise of keeping people safe or evoke morality as a justification.
But, as lawyers and advocates, we know that punitive provisions are not only ineffective, but have damaging and deadly consequences. They cause acute pain, suffering and even death. The fight to lift legal barriers to care is core to the fight for just healthcare for all.
We have both been part of the struggle for justice and rationality in the HIV epidemic and, more recently, in advocating safe abortion care. We know from personal experience how criminal laws, prosecutions and punishments grossly hamper human rights, particularly the right to health. Unjust laws also propagate stigma and discrimination, which, in turn, further impedes access to healthcare services, blocks dissemination of accurate and pertinent health information, and makes it difficult, if not impossible, to seek medical services, facilities and medicines. This severely impairs the dignity of women and girls.
We also recognize what science and the right to health has long told us: criminalization of health services almost invariably hits marginalized, vulnerable communities hardest and has a disastrous impact on health outcomes worldwide.
All of us, men and women, should have the freedom to decide if and when to reproduce and the right to access safe, effective, affordable and appropriate health care services, facilities and commodities. But, speaking as two males, we recognize the lamentable and grievous fact that this right is of particular urgency and concern to women and girls. And that its denial is harshest – indeed, too often fatal – for women and girls.
Every single year, more than 22,800 women and girls die due to complications from unsafe abortion – a stark reminder of the life and death consequences of criminalizing health care. In 68 countries, people living with HIV face laws that criminalize non-disclosure, exposure or transmission, which not only have a negative impact on prevention, but can discourage HIV testing and disclosure. The dream of "an AIDS-free world" will remain a dream if people are afraid to get tested or speak about their status for fear of arrest.
HIV is the leading cause of death among women of reproductive age in developing regions. The second biggest killer is maternal death, of which unsafe abortion accounts for a disquieting share. It is vital that women and girls remain at the center of these battles and their voices and experiences lead these movements. But we all lose if men shy away from the vital importance, to all, of life-saving care for women and girls.
We know that progress is possible. Beyond the recent victory to overturn Section 377, we've also seen the repeal of HIV criminalization laws in countries as diverse as Ghana, Tajikistan and Switzerland. Earlier this year, the Irish people overwhelmingly voted to overturn a constitutional ban on abortion.
As we learned in our decades of HIV/AIDS activism, the more people who fight for a just cause, the more change we can achieve. The fight for justice and plain sense in HIV must join the fight to decriminalize abortion. HIV and safe abortion activists around the world have already begun to make the connections – in thought and action – to come together and raise their voices against unjust laws, coercion and stigma, and demand accountability from governments.
Unison in understanding the issues and in tackling them brings fresh power to the fight for reproductive justice. Too many lives depend on it for any of us to be indifferent.
Justice Edwin Cameron is a judge on the Constitutional Court in South Africa and author of the prize-winning memoir "Witness to AIDS", about his own experience of living with HIV.
Anand Grover is a designated Senior Advocate practicing in the Supreme Court of India, and the Director of the HIV/AIDS Unit of Lawyer's Collective. He represented Naz Foundation, one of the petitioners in the Section 377 case.
Published on
Reuters
on October 10, 2018