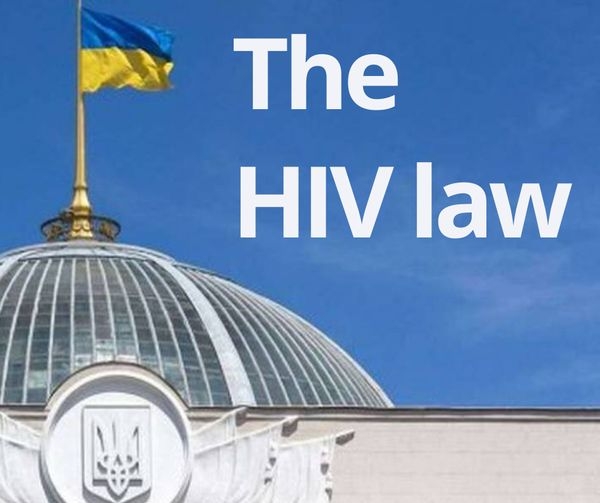 The Parliament of Ukraine has adopted the Bill "On amendments to the Law of Ukraine "On combating the spread of diseases caused by the human immunodeficiency virus (HIV), and on legal and social protection of people living with HIV", which applies modern approaches to HIV prevention, testing and treatment based on WHO guidelines.
Barriers to HIV testing have been reduced by enshrining in law the long-standing practice that testing can be carried out by non-governmental organisations on a peer-to-peer basis.
The archaic concept of 'risk groups' has been abolished, with the law referring instead to practices that may involve some risk. There are also key populations to which the state should direct its efforts to prevent the spread of HIV.
From now on, a person is considered to be "living with HIV" only from the moment of laboratory confirmation of the diagnosis. If a rapid test shows that you have HIV antibodies, you are not yet considered to be living with HIV.
The law guarantees universal access to HIV services regardless of legal status in Ukraine, which is in line with the European Convention on Human Rights.
Pre-exposure prophylaxis, or PrEP, is introduced into the legal sphere
Self-testing is introduced into legislation: you can test yourself for HIV – on your own or with the help of a counsellor.
Minors can get tested on their own initiative from the age of 14 (under 14 – at the request of their parents).
Every blood donation will be subject to an HIV test before it can be used – this is now part of the law.
The law explicitly prohibits the humiliation of people on the basis of belonging to various key populations, such as MSMs.
New progressive regulations will be adopted at the Ministry of Health level, on testing procedures, diagnosis, etc.
All of the above are innovations from draft law 6364, which was adopted as a whole by the Verkhovna Rada at its first plenary session this year.
The new law is the result of many years of efforts by many governmental and non-governmental partners, including the Centre for Public Health of Ukraine, 100% Life – PLWH Network, UNAIDS and many others, as well as community organisations such as the All-Ukrainian Association of People with Drug Addiction, Positive Women, the National LGBTI Consortium, Legalife-Ukraine.