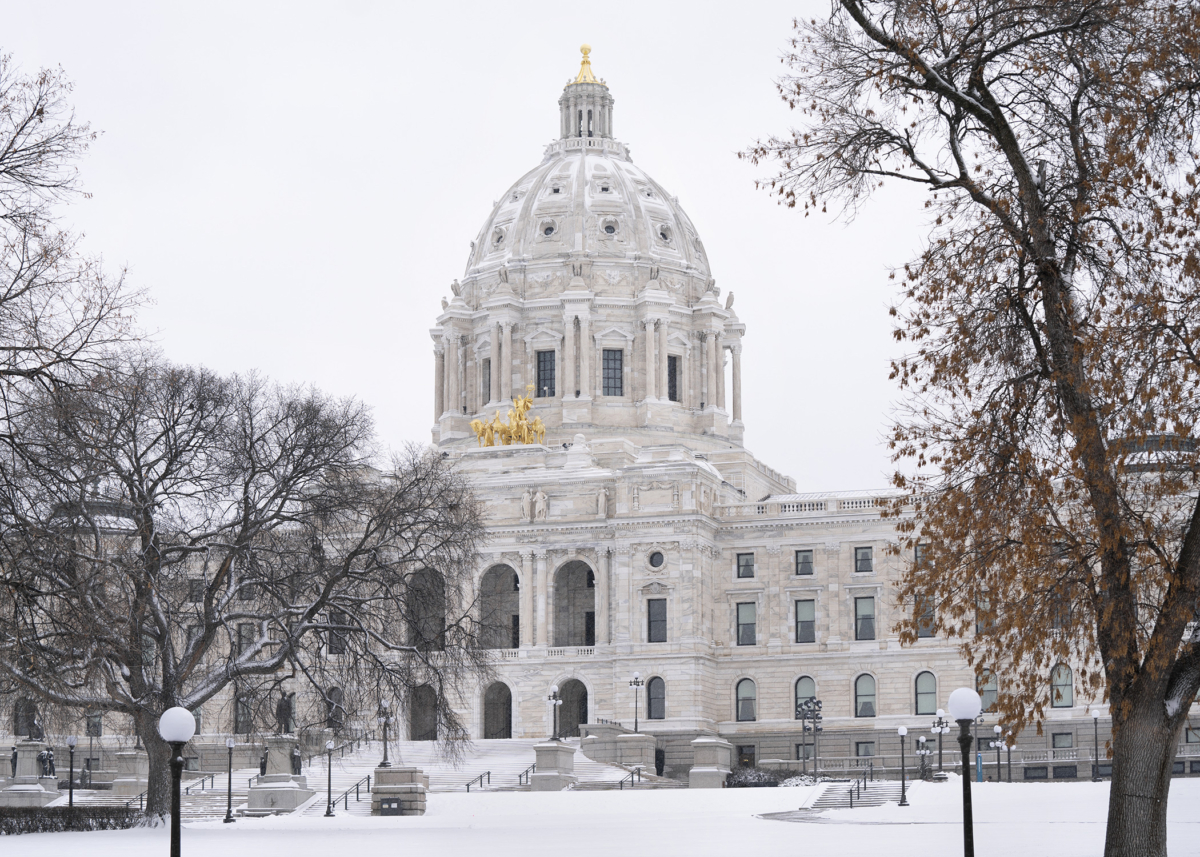 Democrats propose repealing law against knowingly exposing someone to HIV
Five Minnesota House Democrats are proposing eliminating the law that makes it a crime to knowingly expose someone to HIV or other sexually transmitted diseases.
The lawmakers' bill (HF267) would repeal a 1995 law that allows prosecutors to charge someone who "knowingly harbors an infectious agent" and engages in behaviors that could transfer it to another person, such as through sex, sharing needles or by donating blood, sperm or organs. A person who takes steps to prevent transmission, as advised by health professionals, is not guilty of a crime under the law.
"This is part of a national — really international — movement to repeal laws that criminalize HIV," said Rep. Leigh Finke, DFL-St. Paul. "These are old, outdated, homophobic statutes."
Laws criminalizing the spread of HIV are not uncommon. Most were enacted at the height of the AIDS epidemic in the late 1980s and 1990s. Thirty-five states have laws that criminalize exposing others to HIV without their consent, according to the Centers for Disease Control and Prevention.
The laws were enacted before the development of antiretroviral treatments, which can reduce the presence of HIV so much that it is undetectable and untransmittable. Many laws don't account for those developments or else reflect the limited understanding people had at the time of HIV transmission by criminalizing actions like spitting or oral sex.
The CDC as well as the Department of Justice advise that states repeal those laws or "modernize" them, noting that they have not been shown to be effective in curbing the spread of HIV. The laws may even be counterproductive by disincentivizing people from getting tested and knowing their status.
Minnesota's current law largely conforms to what the CDC recommends, however. The law applies to all communicable diseases, not just HIV. The law does not apply to people who take preventative measures such as wearing a condom or taking a viral suppression medication. And the law does apply to acts that don't lead to transmission like spitting or oral sex.
While criminal cases are rare, they do occur. In the past five years, four people have been charged in Minnesota courts with knowingly transferring a disease, one of whom was convicted.
In 2018, Simon Santiago Vicente was charged with two felonies for raping a 20-year-old woman in the restaurant he managed in Lino Lakes. The woman called 911 during the attack and dispatchers reported hearing her say "no" repeatedly.
Police arrived and found Vicente on top of the woman in one of the booths. After being arrested and taken to the Anoka County jail, Vicente reported that he is HIV positive and had not been taking medications to treat it since 2016.
Vicente ultimately pleaded guilty and was sentenced to 62 months in prison for criminal sexual conduct and 55 months for transferring a communicable disease. The sentences were concurrent, so Vicente won't serve additional time in prison because he transferred HIV.
Asked about that case, Finke said: "I think convicting a rapist for rape is sufficient."
"I don't think there's a meaningful reason for us to have statutes that criminalize a rapist because that rapist has HIV. He's a rapist and should be criminalized for rape," she said.
Even if the law were repealed, prosecutors may still be able to seek longer sentences in sexual assault cases that result in victims contracting a communicable disease by arguing it is an aggravating factor.
The bill is co-authored by Democratic Reps. Athena Hollins of St. Paul, Jessica Hanson of Burnsville, Alicia Kozlowski of Duluth and Brion Curran of Vadnais Heights.