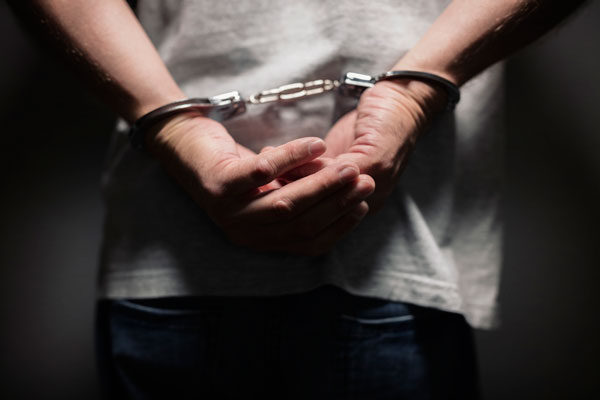 Hepatitis C Exposure Is a Crime in Some States; Is This the New HIV Criminalization?
By Sony Salzman
From TheBody
On Jan. 19, Matthew Wenzler, a 27-year-old Ohio man, was arrested in the early morning hours for public intoxication and disorderly conduct. During his arrest, Wenzler allegedly spit at police officers repeatedly until he was eventually spitting blood.
After officers learned that Wenzler has hepatitis C (HCV), he was charged with felonious assault, Ohio's most serious assault offense. His bail was set at $75,000. Although news of his arrest quickly faded from the local news, it may mark a watershed moment in a growing trend of HCV criminalization across the country.
"There are certainly statutes around the country that criminalize hepatitis," said Trevor Hoppe, assistant professor of sociology at University at Albany, State University of New York. "They are not as numerous as HIV-specific criminalization laws, and they're not enforced as widely, but they do exist." Moreover, HCV criminalization may be on the rise, repeating the wave of HIV criminalization laws that sprang up in the wake of the AIDS crisis.
During the 1990s, Ohio and many other states passed laws that specifically criminalize certain behaviors by people living with HIV and essentially classify their bodily fluid as a deadly weapon. Today, however, Ohio's criminal law also references people with HCV and other infectious diseases, the effect of which "is to allow prosecutors to punish people living with hepatitis in a broad range of contexts," said Hoppe.
Wenzler was charged under a statute that criminalizes any "attempt to cause [another] person to come into contact with blood, semen, urine, feces, or another bodily substance" when they are HCV-positive and aware of their status. Confusingly, this statute is called "harassment by inmate," but in this case, it is being applied more broadly, said Hoppe.
Only a few cases of HCV infection among health care workers from a blood splash to the eye have been reported, and overall, the risk of transmitting HCV through direct blood contact to the eyes, nose, or mouth is "is believed to be very low," according to the Centers for Disease Control and Prevention.
"Hepatitis C is transmitted predominantly through blood-to-blood routes," said Donald M. Jensen, M.D., professor of medicine, Rush Medical College. "It probably takes a relatively large inoculum of virus to transmit. … Even with accidental needlesticks among health care workers, the likelihood they will develop hepatitis C is 1.8 to 2%."
On the other hand, "The risk of transmission of hepatitis C by [spitting] is almost non-existent," he said. "For me, that doesn't make a lot of sense to make that a felony."
Several broader trends may be fueling HCV criminalization. Over the past five years, the opioid epidemic has contributed to a three-fold increase in the number of new infections, with several high-profile outbreaks across the country catching media attention.
At the same time, while activists' efforts to rollback felony charges specifically related to HIV have succeeded in states such as California and Colorado, other states have taken a different approach to HIV criminalization reform.
"Other states are trying to get rid of the HIV-specific nature of laws by [including] a larger laundry list of communicable disease and [sexually transmitted infections]," said Allison J. Nichol, legal and policy counsel, The Sero Project. States that have adopted the second approach include Tennessee and Iowa, according to Hoppe, which only recently expanded their criminal laws to include hepatitis C.
For Hoppe, the circumstances of Wenzler's arrest are a worrying echo of the early days of HIV criminalization. At that time, "people living with HIV were being prosecuted after spitting at or biting police officers," Hoppe said. "Across the country, there were assault of a deadly weapon charges, [and] they were almost universally cases involving police officers."
Over time, "the application of the law can change," Hoppe said. Today, he said, HIV criminalization laws are still on the books, but they're being used differently. Instead of being focused on police officers, many current HIV criminalization cases revolve around a lack of disclosure among sexual partners.
While HIV and HCV are comorbid infections, "they're two totally different diseases," said Jensen.
Most notably, starting in 2013, a new generation of medications was approved that can cure HCV in most people. In addition, when people are exposed to HCV and contract the virus, some will be able to clear the virus on their own without the need of curative therapy, said Jensen. But the cost of the drugs to cure the disease has caused private and public insurers to enact policies that restrict treatment to once per lifetime, people not using alcohol or other drugs, and people with late-stage liver disease. Many activists have been fighting to change these rules around the country with the goal of expanding access to the curative drugs to anyone with an HCV diagnosis.
"The outcome of hepatitis C is clearly much better today than it was five or six years ago," Jensen said.
According to Hoppe, some of the new criminal charges that specifically target acts by people with hepatitis C, such as spitting and biting, were put in place after the new era of "cures" had already been approved.
"I find it especially curious that a disease that is now curable is being actively criminalized," he said. "It's not clear how this is going to progress," Hoppe added, but "this could be the beginning of a new area of criminalization specific to hepatitis."
Sony Salzman is a freelance journalist reporting on health care and medicine, who has won awards in both narrative writing and radio journalism. Follow Salzman on Twitter: @sonysalz.
Published in The Body on February 26, 2018
——————————————————–
Note from CHLP on Feb 27, 2018
Under Ohio's law, felonious assault (ORC §  2903.11) and harassment with a bodily substance (ORC § 2921.38) are different offences located in different statutes. They also have different penalties. Felonious assault is a second-degree felony, punishable by up to 8 years in prison. Harassment with a bodily substance for a person living with HIV, hepatitis, or tuberculosis is a third-degree felony punishable by up to three years in prison. This person was charged with four counts of harassment with a bodily substance, and so is facing up to 12 years of incarceration.
The felonious assault statute does include sex without disclosure, though. These and the laws of every other state can be found in CHLP's 
Sourcebook.