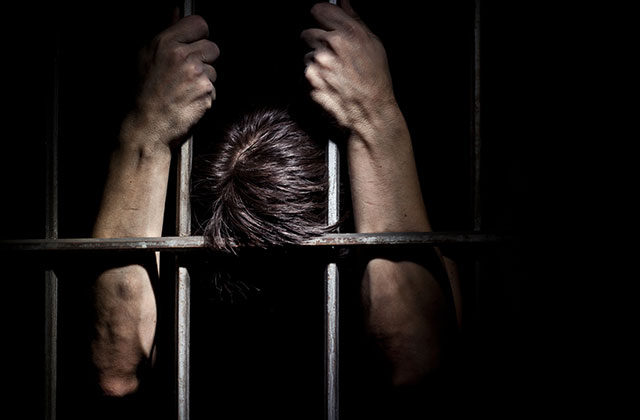 HIV Criminalization Convictions in Florida from 1995 to 2016
In the 21 years from 1995 to 2016, Florida convicted 99 people under HIV criminalization laws. These 99 convictions differed by region. For example, Miami-Dade County had only one conviction, but the Jacksonville area had 31. These differences could result from differences in behavior, in prosecutor attitudes, or in local political culture.
Florida obtained convictions for 53 women and 46 men over these 21 years. Women accounted for 28 percent of all people living with HIV (PLWH) in Florida in 2014. In contrast, women accounted for 54 percent of those convicted under these HIV laws. Despite the argument that these laws protect women, Florida has convicted more women than men. Among current inmates, however, women constitute 17 percent of HIV convictions. As of January 1, 2017, Florida's prisons hold 24 people convicted under these laws: 20 men and 4 women.
Sexual orientation and gender identity data were not available.
Over these 21 years, racial data showed a strange pattern. About 56 percent of those convicted were Blacks, 1 percent Latino, and 43 percent White. In 2014, the HIV epidemic in Florida showed a different pattern. About 47 percent of PLWH were Black, 21 percent Latino, 30 percent White, and 2 percent "other." The low number of convicted Latinos may result from confusion between "racial" and "ethnic" identities. Several "White" inmates had Spanish-language names and "appeared" Latino in their mug shots.
Regional Differences
The Health Resources Services Administration has identified those areas with large numbers of PLWH, as Eligible Metropolitan Areas (EMAs). Florida has six EMAs. The Jacksonville EMA consists of Clay, Duval, Nassau, and St. John's Counties. The Orlando EMA consists of Lake, Orange, Osceola, and Seminole Counties. The Tampa EMA consists of Hernando, Hillsborough, Pasco, and Pinellas Counties. While these three EMAs contain multiple counties, each of the three other EMAs contains only one county. Broward, Miami-Dade, and Palm Beach Counties each form their own EMA.
As shown in the chart "HIV Criminalization Convictions in Florida 1995 to 2016 Differ by Region," these EMAs differ in their conviction rates. Two EMAs, Tampa and Jacksonville, accounted for 57 percent of convictions, over these 21 years. These two EMAs, however, did not have the largest number of PLWH among the six EMAs.
Florida has 67 counties. Together all six EMAs contain 15 counties and have convicted 76 people. Of the remaining 52 counties, 10 counties have convicted 23 people under these HIV laws. While every county in Florida has at least one PLWH, only 25 counties have convicted people under these laws.
Male / Female differences
In a binary system of gender, over-representation of women requires an under-representation of men. This may result from confusion about the legal definition of "sexual intercourse" in Florida. Florida courts have issued conflicting rulings about whether the legal term "sexual intercourse" includes anal intercourse. The Florida Supreme Court heard arguments about this issue in 2014, but has yet to rule. Prosecutors may be reluctant to bring a male-male HIV criminalization case to trial until that matter is resolved.
HIV criminalization laws over these 21 years have resulted in few convictions. That could change drastically, if the legal definition of "sexual intercourse" were to include anal intercourse.
The Florida HIV Justice Coalition has posted a Sign-on Statement to fight to modernize HIV criminalization laws. To sign-on is also the first step to becoming involved in that effort.
Please visit https://docs.google.com/forms/d/1UcFGh3A_nyeX0A3GdFWJApr830KrZ2hMTeguklWN3vM/prefill or Bit.ly/2leC1wx
For more on the legal question of whether anal intercourse constitutes "sexual intercourse" under Florida law, please visit http://southfloridagaynews.com/Local/is-supreme-court-s-same-sex-hiv-disclosure-ruling-on-its-way.html or http://bit.ly/2mqezML
This article is part of an on-going research project into HIV Criminalization in Florida.
Published in SFGN on March 24, 2017