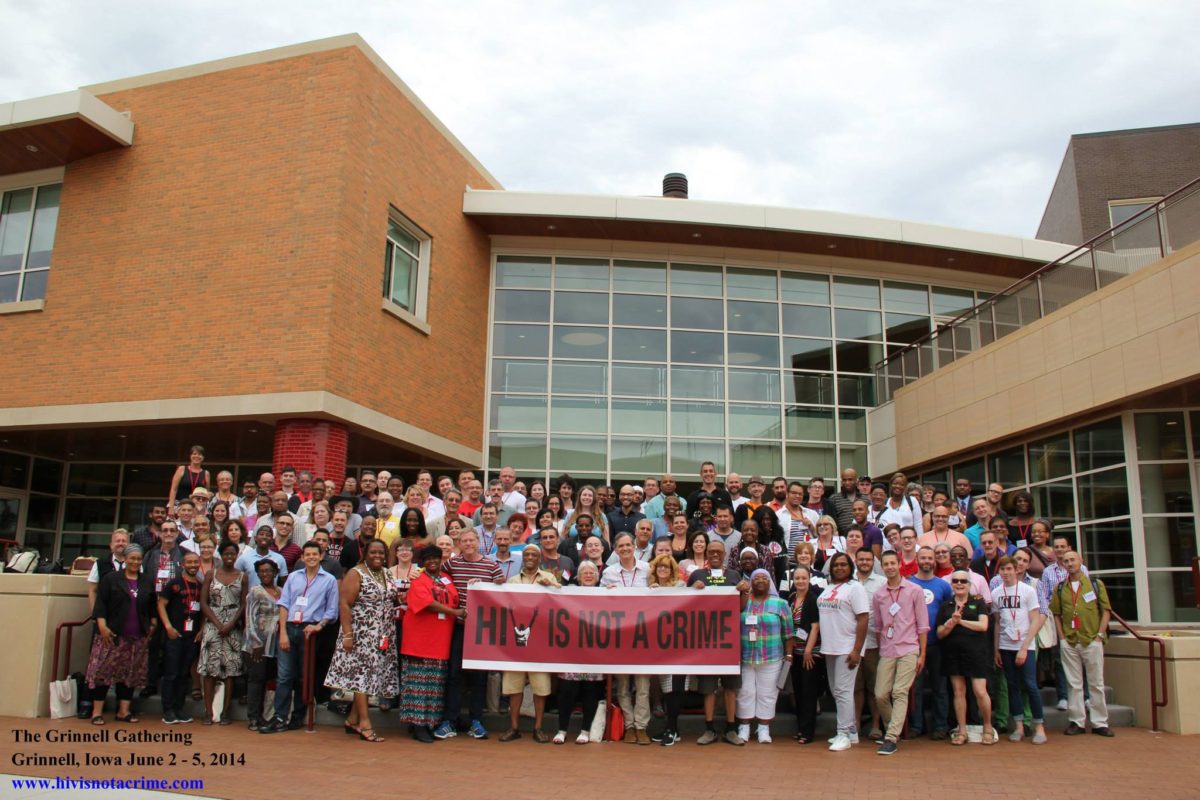 After a very successful inaugural HIV Is Not a Crime National Conference last year, the SERO Project and Positive Women's Network-USA are pleased to announce that the planning process is underway for a second national conference to support repeal and modernization of laws criminalizing HIV non-disclosure, perceived or potential exposure and transmission, to be held in June 2016.
HIV is Not a Crime II, to be held in June 2016, will unite and train advocates living with HIV and allies from across the country on laws criminalizing people living with HIV and on strategies and best practices for repealing such laws. Skills-building training, with an emphasis on grassroots organizing, advocacy, coalition-building and campaign planning, will leave participants with concrete tools and resources to work on state-level strategies when they return home.
For this training academy, organizers will also emphasize movement building with other decriminalization and criminal justice reform groups.  "It's time to look at the whole context of mass incarceration, racist policing practices, drug policy, sex work policies, and the ways that LGBT and immigrant folks are disproportionately vulnerable in criminalization proceedings, as we consider strategies for repeal and modernization," says Naina Khanna, executive director of Positive Women's Network – USA.
Advocates say last year's conference invigorated on the ground rights-based advocacy led by communities living with and impacted by HIV.  "Last year's HIV is Not a Crime Conference was great because it brought together advocates and people working on changing HIV criminalization laws to brainstorm best practices for people to take home to implement a plan for their state. This was incredibly helpful for us in Tennessee, and really gave us the boost we needed to work on our plan to change the laws here," states Larry Frampton of Tennessee AIDS Advocacy Network.
"The HIV Prevention Justice Alliance is thrilled to be part of this process again that prioritizes PLHIV, builds power, and ultimately pushes the momentum from the first HIV is Not a Crime conference and this past year in a concerted organizing effort to end these laws across the U.S. in 2016," says Suraj Madoori, manager of the HIV Prevention Justice Alliance.
"I thought last year's conference was one of the best discussions in HIV in a long time.  It was very powerful to participate in a conference organized by people living with HIV and to hear about their personal experiences around disclosure, prosecution and criminalization," commented Marsha Martin, Director of the Urban Coalition for HIV/AIDS Prevention Services (UCHAPS). "We have to take on criminalization if we are going to bring about an end to the epidemic. That's why continuing conferences like this one is so important–and necessary."
"HIV is Not a Crime II will provide an opportunity for people living with HIV and their closest allies to define their priorities and agenda, educate and mobilize each other and their communities, and further strengthen the community of PLHIV advocates.  Michael Callen, one of the authors of the Denver Principles, used to say there was a 'special magic' when people with HIV worked together to organize and that is as true today as it was 30 years ago." states Sean Strub, Executive Director of SERO Project.
Get involved in making HIV is Not a Crime a success!
The planning partners are currently seeking volunteers for five workgroups, as well as financial support for the conference. To read about and join a working group, click here.
Are you interested in providing financial support for this important event? Please contact Sean Strub, SERO Project or Naina Khanna at Positive Women's Network – USA for more information.
Questions? Please contact Tami Haught, SERO Organizer and Training Coordinator.