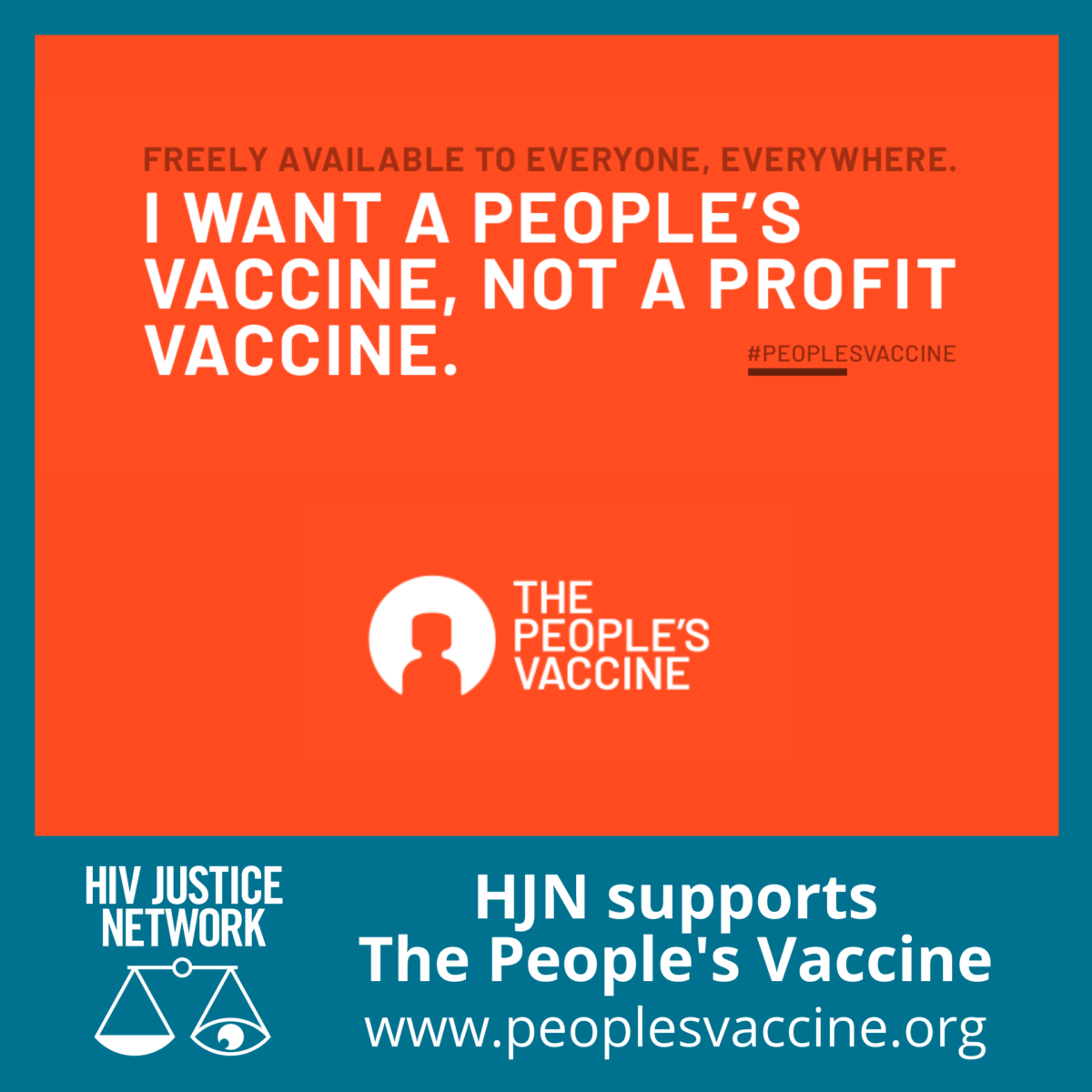 Yesterday was the Global Day of Action for a #PeoplesVaccine.
On 11 March, one year since the World Health Organisation declared a COVID-19 pandemic, influential leaders including Winnie Byanyima from UNAIDS and social justice organisations like Human Rights Watch, joined tens of thousands of individuals and organisations all over the world demanding a People's Vaccine – a vaccine that is made freely available to everyone, everywhere.
Countries in the global South are currently unlikely to receive a COVID-19 vaccine until 2023. This is a scandal and threatens everyone.
In a feature story published yesterday, UNAIDS highlighted that as developing countries are facing critical shortages of oxygen and medical supplies to cope with COVID-19,  few have been able to administer a single dose of a COVID-19 vaccine. In contrast, rich nations have vaccinated their citizens at a rate of one person per second over the last month.
We wholeheartedly support this campaign to pressure pharmaceutical companies and governments to end vaccine monopolies.  Following yesterday's WTO vote by rich countries  against waiving patent rules, we stand in solidarity with its demands that:
Pharmaceutical companies openly share vaccine know-how. They can do this by joining the World Health Organisation COVID-19 Technology and Access Pool (C-TAP).
Governments suspend patent rules at the World Trade Organisation on COVID-19 vaccines, treatments, and testing during the pandemic. This will help break Big Pharma monopolies and increase supplies so there are enough doses for everyone, everywhere.
Click the link below to learn more about how you can support the People's Vaccine campaign.