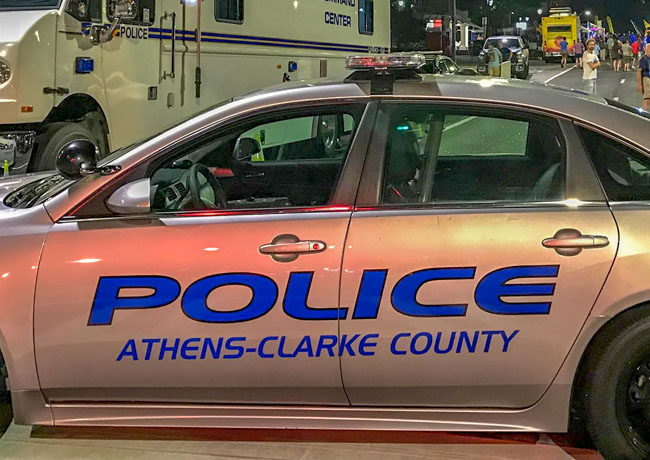 Charged
HIV-positive man in Athens arrested for having sex
August 7, 2019
A 52-year-old Athens man was arrested and charged with exposing a person to HIV, leading one activist to criticize Georgia's "HIV hysteria."
XX allegedly had sex with a woman in June without informing her he had HIV, according to the Athens Banner-Herald.
X was arrested on July 11 and charged with reckless conduct by a person with HIV, which is a felony. He remains in Athens-Clarke County Jail nearly a month later on a $3,000 bond, according to the Clarke County Sheriff's Office. The woman's HIV test results later came back negative, according to the Banner-Herald.
X's arrest reiterates why Georgia needs to modernize its HIV laws, according to Eric Paulk, deputy executive director of Georgia Equality.
"HIV criminal laws in Georgia treat people living with HIV differently than folks living with other serious communicable diseases," Paulk told Project Q Atlanta. "This difference in treatment can lead to arrest and felony prosecution, even when the individual engages in behavior that has no likelihood of transmission."
Georgia is one of some three-dozen states that criminalize a lack of HIV disclosure. Activists and lawmakers have tried for years to modernize state law by decriminalizing HIV.
A Republican lawmaker introduced an HIV decriminalization bill on the final day of this year's legislative session. It will be back in the 2020 session.
Paulk and Georgia Equality are part of the Georgia HIV Justice Coalition, which works to change the state's HIV criminalization laws.
"These laws are discriminatory and stigmatizing relics from a bygone era steeped in homophobia and HIV hysteria which fail to recognize updates to science including U=U [undetectable equals untransmittable] and lack of evidence that these laws actually decrease new transmissions," Paulk said. "It's time for Georgia to acknowledge the importance of modernizing these laws and advancing safety and dignity for people living with HIV."