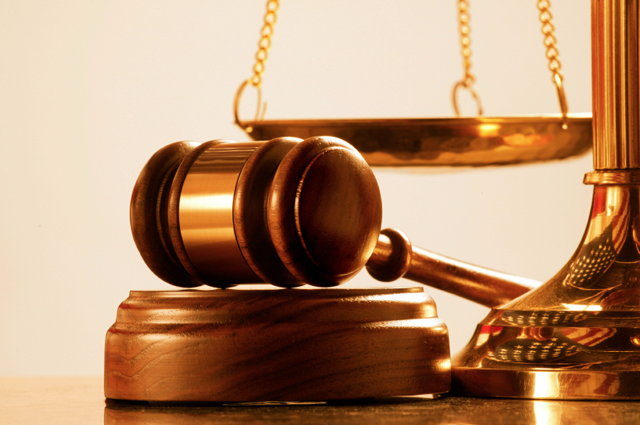 Appeal won
BREAKING: Michael Johnson Has Been Set Free
July 9, 2019
After being unjustly sentenced to 30 years for HIV "exposure," Michael Johnson walked out of prison a free man today — five years early.
In 2015, Michael Johnson (known online as "Tiger Mandingo") was convicted for one felony charge of "knowingly" transmitting HIV to one man, and four charges of exposing four other men to the virus who didn't contract it.
This week, Johnson was set free after serving five years in prison — thanks to a prior plea deal.
"I feel great," Johnson told BuzzFeed reporter Steven W. Thrasher as he left Boonville Correctional Center. "Leaving prison is such a great feeling." who's been covering the story for six years.
He added, "It's good I had the support of everyone who wrote me letters. There are times when you get down, and it helps that people knew why I was fighting the system."
One of the most highly publicized HIV nondisclosure cases in the last few years, Johnson, a poz college wrestler, had been convicted and sentenced to 30 years in a St. Charles County, Mo. court. After the verdict, his lawyers chose to appeal, citing that prosecutors failed to turn over significant evidence.
The appeals court ultimately overturned his conviction and granted a new trial.
Prosecutors originally suggested they would take the case to another trial, but Johnson won a plea deal that didn't require him to admit guilt. As BuzzFeed explained, in what is known as an Alford plea, a defendant "doesn't admit guilt to a crime itself, but admits that there is enough evidence that they may be found guilty if their case goes to trial."
Furthermore, because the charges he pled to fell under health statutes, Johnson will no longer be required to register as a sex offender in the state of Missouri or Indiana (his home state).
Johnson is just one of many people living with HIV who've become victim to criminalization laws, which make it legal to lock up HIV-positive people for failing to disclose their status to a sexual partner, even in situations where transmission neither occurred nor was scientifically possible.
These draconian laws were passed during a time when AIDS was believed to be a "gay man's disease" and a death sentence. The statutes are wrenched with homophobia and stigma, yet most of the states that enacted them still have them on the books.
The men Johnson allegedly "exposed" to HIV were predominantly white, and given that St. Charles County is a mostly white suburb of St. Louis, his case has often been reported with subtextual racism: photos of his dark skin and shirtless photos were featured in news outlets.
Johnson's treatment in court was also scrutinized. Johnson's own lawyer opened the trial with: "You have to consider my client guilty until proven otherwise," before the judge reportedly corrected them by saying, "I believe you meant to say 'innocent.'"
Additionally, the trial blatantly ignored scientific facts.
One of the prosecutors, Philip Groenweghe, supposedly read the charges out loud when Johnson appeared in court, which included a description of Johnson ejaculating on the back of one of his sexual partners. As anyone with knowledge on HIV transmission knows, this kind of act is pretty much impossible to transmit the virus.
Other
"Tiger Mandingo," Who Once Faced 30 Years In Prison In HIV Case, Gets Parole
April 9, 2018
Michael Johnson, whose conviction for exposing others to HIV garnered international headlines and put US HIV laws under scrutiny, has been granted parole.
Michael Johnson, the collegiate wrestler also known as "Tiger Mandingo" who was originally sentenced to more than 30 years in prison for "recklessly" exposing others to HIV, has been granted parole, his lawyers told BuzzFeed News.
However, Johnson will remain incarcerated at Boonville Correctional Facility until Oct. 9, 2019 — almost six years after Johnson was arrested and put behind bars for "knowingly" exposing or transmitting HIV to six male partners.
Johnson, whose arrest made headlines as far away as Australia, is one of the most highly publicized targets of America's controversial HIV laws, which make it a crime for people who have tested positive for HIV to have sex without first disclosing that they have the virus. BuzzFeed News has written extensively about Johnson's arrest and trial over the last four years: He was originally sentenced to 30.5 years, but in 2016, a Missouri appeals court overturned the conviction, ruling that prosecuting attorney Philip Groenweghe had failed to disclose evidence in a timely fashion to Johnson's attorneys. In 2017, Johnson agreed to a 10-year no contest "Alford" plea deal rather than face another trial.
Many prosecutors defend HIV laws as offering just punishment for behavior that can help transmit the virus. But AIDS advocates contend the laws are harsh and outdated, given the tremendous medical advances in HIV care. Many epidemiologists and AIDS advocates say the laws — which single out HIV — can actually fuel the epidemic by making people afraid to get tested and treated, and by fostering the dangerous belief that only the person who has tested positive for HIV is responsible for preventing transmission of the virus.
When Johnson was arrested in 2013, he was a star wrestler at Lindenwood University, where he was also one of the only black students. His trial, held in the nearly all-white town of St. Charles, Missouri, featured a highly-charged combination of race and sex. Prosecutors asked would-be jurors if being gay was a "choice," and evidence presented to the court included graphic descriptions of Johnson's "huge" penis — and even images of it.
Last month, Johnson appeared before the Missouri Board of Probation and Parole, where his friend, Meredith Rowan, attended as his delegate in the hearing. The board did not immediately respond to an email or phone call for comment, but Rowan said Johnson called her from prison today to tell her that his parole had been granted — with a delay.
"Michael was excited that it got approved," Rowan told BuzzFeed News. "I have to look at it that I have a date, and it's only 18 months away, and it's still a lot sooner than a 30-year sentence," Rowan said Johnson told her. If released as planned, Johnson will have served 60% of his 10-year sentence. The date is contingent upon Johnson not accruing any violations.
Johnson's lawyers, Eric Selig and Jessica Hathaway, confirmed the terms of Johnson's parole. "We had some hopes, because of all the support Michael had received and a couple of other factors, that he would get out at an earlier date," Selig said.
Johnson will live with Rowan and her family in Indiana when he is released, Rowan said. He will be supervised by parole officers for the duration of his 10-year sentence, until 2023.
Laws that single out HIV are widespread in the US. At least "67 laws explicitly focused on persons living with HIV had been enacted in 33 states" by 2011, according to an analysis by the Centers for Disease Control and Prevention and researchers from the US Department of Justice. In Missouri, where Johnson was convicted, people living with HIV can face life in prison for exposing others to HIV if they have sex without first disclosing that they have the virus.
Since Johnson's arrest in 2013, the American Medical Association, the HIV Medicine Association, the Association of Nurses in AIDS Care, the National Alliance of State and Territorial AIDS Directors, and others have criticized such laws as ineffective for combating AIDS. Researchers found "no association between HIV or AIDS diagnosis rates and criminal exposure laws across states over time, suggesting that these laws have had no detectable HIV prevention effect," according to a study published last year in the journal AIDS.
In recent years, there have been significant changes in HIV laws in some states. In California last fall, Gov. Jerry Brown signed a bill reducing HIV exposure from a felony to a misdemeanor. And in North Carolina earlier this year, activists successfully lobbied to change that state's HIV laws to take into account contemporary HIV science, reflecting, for example, that people who are properly medicated cannot transmit the virus.
Sentencing
Michael Johnson bypasses trial, enters no-contest plea and is sentenced to 10 years for not disclosing HIV status to male sexual partners
September 21, 2017
Source:
the Center for HIV Law and Policy
Michael Johnson bypasses trial, enters no-contest plea and is sentenced to 10 years for not disclosing HIV status to male sexual partners
Original conviction overturned due to prosecutorial misconduct, but possibility of a nearly 100-year sentence under Missouri law led Johnson to accept plea deal
New York, NY, September 21, 2017 – Today, in conclusion to a prosecution short on fairness and riddled with questions about racism and homophobia, Michael Johnson entered a plea in the St. Charles County Circuit Court in Missouri. Earlier this year, a state appeals court vacated his original conviction due to prosecutorial misconduct that, according to the court, made Johnson's first trial "fundamentally unfair."
However, because Missouri's HIV criminal law hinges liability on whether or not the defendant can prove he disclosed his HIV status prior to sex – a virtual impossibility in most instances – Johnson decided to accept a plea deal that credits him with time served. Under Missouri's law, one of the harshest in the country, Johnson could have faced up to 96 years in prison if found guilty.
"It is disturbing that Michael is not yet a free man and was not exonerated after his years-long struggle for justice, but we respect and support his decision not to risk a life behind bars," said Mayo Schreiber, Deputy Director of the Center for HIV Law and Policy (CHLP). "It likely is the end of his case, but our work to bring an end to HIV criminal laws like Missouri's continues."
Johnson, who was 21-years-old at the beginning of this case, entered a no-contest plea to charges that he had sex with partners without first advising them of his HIV status. In exchange, he has accepted a sentence of 10 years in state prison, which will include time already served since his arrest nearly four years ago. He previously had been sentenced to 30 years in prison before the appeals court threw out the original conviction.
Prior to his arrest in 2013, Johnson was a promising young college student and star athlete. His prosecution has drawn condemnation from state and national organizations and individuals uniformly outraged by his conviction and opposed to these fundamentally unfair laws being used to prosecute people living with HIV and, disproportionately, like all other criminal laws in the United States, people of color.
"Johnson's conviction has shattered a talented young man's life," says Charles Stephens, Executive Director of the Counter Narrative Project. "The sentence imposes punishment that is grossly out of proportion to the alleged harm."
"These laws create a separate standard for PLHIV while actually placing their partners at risk," said Dr. Jeffrey Birnbaum, Executive Director of the HEAT Program at SUNY Downstate Medical Center, one of the nation's largest clinics for young people living with HIV. "In intimate relationships, lots of HIV transmissions occur among people who do not even know they are living with HIV. Relying on what you think you know about a partner, or what they know or tell you, is a pretty sure way to eventually get some kind of STI, whether HIV, herpes or HPV."
Rose Farnan of the Greater Kansas City Chapter Association of Nurses in AIDS Care notes "The law treats HIV as a death sentence rather than the treatable, manageable disease it has been for years. Unlike people diagnosed with cancer caused by the HPV virus, people living with HIV have a life expectancy approaching that of HIV negative people."
"The law does not even require an intent to harm someone, unlike other felonies in Missouri," according to Anthony Rothert, Legal Director of the American Civil Liberties Union of Missouri Foundation. "There was no evidence at trial that Johnson intended or even thought of harming someone."
Rashaan Gilmore, Program Director of Blaqout, Kansas City, says "these laws have no effect on HIV diagnosis rates; they foster neither safer sex practices nor shared responsibility for sexual health.  Black Missourians continue to bear a disproportionate burden of HIV."
The laws do, however, increase HIV stigma. Ashley Quinn, staffing the MO HIV Justice Coalition, a project of Empower Missouri, notes "these laws promote negative characterizations of people living with HIV (PLHIV), by assigning fault and branding PLHIV as criminals, and exposing PLHIV to isolation and discrimination. As a result, these laws work at cross-purposes with efforts by Missouri's Department of Health and Senior Services to stem the spread of HIV."
Missouri's criminal HIV exposure law, and similar laws in other states, are opposed by the U.S. Department of Justice, Presidential Advisory Council on HIV/AIDS, American Medical Association, American Psychological Association, National Alliance of State and Territorial AIDS Directors, Association of Nurses In AIDS Care, Infectious Diseases Society of America, and HIV Medicine Association, among many other organizations.
The Center for HIV Law and Policy is a national legal resource and strategy hub for HIV advocacy. CHLP hosts the only online resource bank focused on HIV law and policy in the United States, and supports the lawyers, legal services providers, and community advocates on whom people who experience HIV discrimination rely.
Appeal won
"Tiger Mandingo," Convicted Of Spreading HIV, Wins A Major Victory
April 5, 2017
The Missouri Supreme Court affirmed a ruling that the college wrestler's racially charged trial was "fundamentally unfair." Prosecutors say, "We're prepared to try the case again.
Michael Johnson, the college wrestler also known as "Tiger Mandingo" who was sentenced to 30 years in prison for "recklessly" exposing his sexual partners to the AIDS virus, has won a new chance at freedom. On Tuesday the Missouri Supreme Court declined to intervene after a court of appeals reversed his conviction and remanded the case for a new trial.
Johnson, the subject of a three-year investigation by BuzzFeed News, had been found guilty, in a racially charged trial, of infecting one man with HIV and exposing four others to it. But in a withering decision, the Eastern District Court of Appeals of Missouri ruled that his trial was "fundamentally unfair" because his prosecutors waited until the last minute to turn over 24 hours of taped calls that Johnson had made from prison.
Prosecutors "intentionally withheld the recordings from the defense to gain a strategic advantage," the appeals court wrote. Its decision quoted a prosecutor saying, "If we disclose them to the defense they'll tell their client." He added, "so we don't disclose them until towards the end."
The prosecution appealed that ruling, but Missouri's highest court declined, without additional comment, to hear the case.
Despite the reversal of his conviction, Johnson, who was imprisoned three years ago at the age of 22, will not be released from prison any time soon.
"We're prepared to try the case again," St. Charles Prosecuting Attorney Tim Lohmar told BuzzFeed News through a spokesperson.
"At some point," said Eric Selig, who will represent Johnson in future proceedings, "they're going to be given an order that he'll have to be removed and brought back to St. Charles County," where he was originally tried. Then he may have a bond hearing, engage in plea bargain negotiations, or face a new trial.
Selig, who has legal experience with criminal sex cases, will be Johnson's third lawyer. It was a public defender, Samuel Buffaloe, who successfully won the appeal with help from the ACLU of Missouri and the HIV Law and Policy Center. Prior to that, Johnson had been represented by a different public defender, Heather Donovan, who told prospective jurors that her client was guilty until proven innocent and once ran out of the courtroom in tears.
After his conviction, a group of black gay men formed The Committee For Michael Johnson's Defense and raised $20,000.
Selig said he had not yet spoken with his client about the latest development. But Charles Stephens, who helped lead the fundraising effort on Johnson's behalf, spoke for those involved.
"It's a great moment for our movement, because so many people stepped up to support Michael," he said. "It's a beautiful moment of solidarity, and he's our brother and we have his back."
Appeal
Missouri Supreme Court Denies State's Application for Transfer - Reversal of Michael Johnson Conviction Upheld
March 7, 2017
Source:
The Center for HIV Law and Policy
New York, NY, April 4, 2017 – The Center for HIV Law and Policy (CHLP), a national legal resource and advocacy center, announced today the Missouri Supreme Court denied the State's application for transfer in Michael Johnson's case. This upholds the December 20, 2016, decision by the Missouri Court of Appeals reversing his conviction and remanding the case for a new trial.
In its December 20 decision, the Court of Appeals reversed the judgment of the trial court based on the state's failure to comply with Johnson's discovery request, in violation of Rule 25.03, resulting in the untimely introduction of evidence that prevented Johnson from preparing a meaningful defense in the case. In the words of the Court, "the State's violation of Rule 25.03 was knowing and intentional and was part of a trial-by-ambush strategy that this Court does not condone and that Rule 25.03 was specifically designed to avoid."
Johnson's new trial counsel, Eric Selig of Rosenblum Fry P.C., who will represent Johnson, stated that he "is looking forward to fighting for Michael to achieve justice in this case."
CHLP's Deputy Director Mayo Schreiber said, "We are very pleased that the Court of Appeals' reversal has been upheld and are hopeful the St. Charles County Prosecutor will not pursue the case against Michael, given the Court's finding that the State's actions were 'in bad faith' and 'inexcusable,' and that Michael has already served three years imprisonment for the alleged activity."
Michael Johnson, a young, gay Black man living with HIV, was sentenced to 30 years under Missouri's antiquated HIV felony law. Members of the medical and legal community have joined HIV activists in expressing outrage at the 30-year sentence imposed on this college student and star wrestler following his conviction under the state law that makes it a felony for people diagnosed with HIV to have sexual contact without documenting they disclosed their HIV status.
In the appeal of his conviction before the Court of Appeals, CHLP and the law firm Gibbons, P.C. filed an amicus brief that addressed the "cruel and unusual punishment" of Johnson's sentence and also argued that Missouri's criminal HIV law violates the Americans with Disabilities Act and Constitutional protections against irrational treatment of disabilities such as HIV. Twenty-one national and state HIV, social justice and LGBT organizations joined this brief, which can be found here. Avram Frey and Lawrence Lustberg of Gibbons, P.C., and Mayo Schreiber and Catherine Hanssens of CHLP drafted the brief. Anthony Rothert, Legal Director, ACLU of Missouri Foundation, was local counsel for the amicus curiae organizations.
To read the Missouri Court of Appeals decision, State of Missouri v. Michael L. Johnson, Mo. Ct. of Appeals, E.D., No. ED 103217 (Dec. 20, 2016), click here.
# # #
The Center for HIV Law and Policy is a national resource and advocacy organization working to advance the rights of people affected by HIV. We combine an online HIV Policy Resource Bank, a creative national advocacy agenda and case assistance focused on systems and institutions with significant impact on marginalized communities.
Appeal won
Holiday Miracle? Michael Johnson's 30-Year HIV-Disclosure Conviction Overturned
December 20, 2016
Michael Johnson was sentenced to 30 years for allegedly not disclosing his HIV-positive status to a sexual partner. By Jacob Anderson-Minshall. 
The Missouri Appeals Court has reversed the  conviction of college studen Michael Johnson, whose HIV non-disclosure conviction helped galvanize the anti-criminalization movement last  year. Although Johnson won't immediately go free — he was remanded pending a new trial — the decision is still being hailed by activists fighting HIV criminalization.
"This is a happy note of justice to close out a year of political and cultural discourse that has all too often exacerbated, been indifferent to, or cruelly celebrated injustice, " says Sean Strub, founder of The Sero Project, the organization that co-sponsors the HIV is Not a Crime training conferences, which teach activists how to help overturn outdated laws targeting those with HIV.
In 2015, Johnson, a former college wrestler, was charged with "recklessly infecting another with HIV" and four counts of "recklessly risking infection of another with HIV."
Johnson's lawyer's opening words to the jury were apparently, "You have to consider my client guilty until proven otherwise." The judge reportedly corrected the public defender by saying, "I believe you meant to say 'innocent.'"
In a trial marked by racism, homophobia, and ignorance of medical science, prosecutors alleged that Johnson knowingly exposed his sexual partners to HIV by failing to disclose his status.
Their claim was accepted in part because, as Steven Thrasher wrote on Buzzfeed, "prosecutors have in their possession what they consider a smoking gun: On Jan. 7, 2013, Johnson signed a form like this one from the state of Missouri, acknowledging that he had been diagnosed with HIV."
After a speedy five-day trial, the jury only deliberated a few hours before finding Johnson guilty on all counts. Given a total sentence of 60 years, the judge decreed that the two 30 year sentences could be served concurrently.
The lengthy sentences reflected that under Missouri law, HIV transmission is a Class A felony along with murder, forcible rape of a child under 12, and first-degree kidnapping.
Appealing the conviction, Johnson's lawyers offered several arguments for why the decision should be overturned, including the fact that the state prosecutors withheld tapes of phone conversations that Johnson had in prison, conversations the state didn't reveal it was going to use until days before the trial. The appeal also argued that Johnson's sentence was unconstitutional given what he was charged with (this argument is based on the fact that HIV is no longer a death sentence and therefor transmission of the virus should not be viewed as equivalent​ to murder).
The Missouri Court of Appeals today agreed that the prosecution not only failed to comply with Johnson's discovery request, "the State's violation of Rule 25.03 was knowing and intentional and was part of a trial-by-ambush strategy that this Court does not condone and the Rule 25.03 was specifically designed to avoid."
Those tapes turned out to be critical to the trial. In them, Johnson says he was only "pretty sure" he'd disclosed his status, acknowledged his hesitance to disclose, and expressed concerns he could have transmitted HIV to others.
"The court's reversal is based on the prosecutor's misconduct," explains Strub, "which raises questions concerning other possible improprieties in Michael's trial. The prosecutor clearly wasn't playing by the rules, and as a result, Michael Johnson, his friends and family, people living with HIV, and justice suffered."
In determining that the prosecution deliberately held the inflamatory evidence, the Appeals Court wrote, "we find that the trial court abused its discretion by admitting the excerpted recordings of the phone calls Johnson made while in Jail. Johnson's first point is granted, and we reverse and remand for a new trial."
However, the Appeals Court declined to consider the second argument, noting, "we do not consider Johnson's second point on appeal, which relates solely to the constitutionality of Johnson's punishment for an offense for which he must now be retried."
In other words, by overturning his conviction Johnson sort of goes back to being presumed innocent, and the constitutionality of his sentencing is rendered mute.
In avoiding the question regarding sentencing, the Court actually leaves the constitutionality of the sentence unanswered, but also open for future appeals of similar sentences.
James M. Dowd, the presiding judge concluded, "For the reasons stated above, we reverse the judgment of the trial court and remand for a new trial.
"This is far from over," Strub acknowledges. "But if the state chooses to retry him, which may be likely, Sero and many other community efforts will do our best to mobilize every resource available in Michael's defense. A lot of people care about Michael Johnson. And their advocacy, concern, and love has no doubt been meaningful to Michael, his mother, and his family and friends, but also a significant factor in bringing attention and legal resources to bear on his behalf."
Other
Criminalizing blackness and HIV
July 22, 2015
Source:
St Louis American
On May 15, a jury in St. Charles County recommended that a young black former Lindenwood University college student serve a 60-plus-year sentence for having consensual sex, while HIV-positive, with mostly young white sex partners he met on "hook-up" smartphone applications.
On July 13, Judge Jon Cunningham sentenced Michael Johnson to a 30.5 year sentence, allowing him to serve the recommended sentence concurrently.
The courtroom drama I witnessed suggested a harsh sentence was forthcoming.
First, because the rhetoric used by the prosecution framed Johnson's HIV-positive status and his behavior as that of a rapist. Second, because the prosecution's assumption of Johnson's accusers' innocence promoted his image as an HIV-infested monster who coerced sex from young victims, rather than engaging in consensual sex.
Nevertheless, the sentence – the equivalent of a homicide conviction— was unimaginable.
As a researcher and scholar, I can assure community members of any race that all parties involved in this case were at-risk subjects. They likely engaged in consensual sex in a familiar hook-up youth culture, while navigating an anti-LGBT, anti-black, anti- HIV-AIDS climate.
In this St. Charles County courtroom, however, there was only one sexual criminal: Johnson) The four male accusers were deemed innocent. The prosecution constantly spoke of "Tiger Mandingo" throughout the trial, so his social media name was exaggerated beyond persona to stand for a racialized, deviant predator.
Without mention of Johnson's own physical and psychological struggle with his HIV diagnosis, the prosecution was allowed to paint him as an animal terrorizing the bodies of his young, white, docile "victims" who performed "the traditional female role," as one accuser stated. The prosecution posed Johnson as the only agent in sex, the "Tiger Mandingo" who took advantage of these young, innocent men. Loud and clear came the echoes of the centuries-old horror story of innocent white women endangered by black men.
During the trial, it was clear that Prosecuting Attorney Philip Groenweghe's simple suggestion that Johnson "carried a deadly weapon" (HIV) framed him as rapist while recalling criminalizing images of black men caught carrying illegal weapons.  Groenweghe's rhetorical move erased any mitigating realities of race and class that Michael Johnson lived, as well as how Johnson's major allure was many of his accuser's fascination with his large endowment and race. While some might call his accusers "casualties of sex," they may also be called young agents of risk who were casualties of their own black fetishism.
Within this prosecutor's framework, however, the jury was primed to imagine "Tiger Mandingo" the wrestler as a criminal, rather than as a victim of America's HIV/AIDS crisis. Johnson was challenged with getting adequate healthcare and dealing with the mental and emotional impacts of his diagnosis.
There was no physical, written or oral evidence to suggest that Johnson set out to harm any of his partners, or that he had any truthful verification of any of their own HIV statuses. Could he have assumed that in 2015, anyone willing to have unprotected sex in the first meeting was either HIV-positive or unconcerned about HIV transmission?
Judge Cunningham adjudicates 1987 laws that must be changed. Missouri could take note of Iowa's recent changes in their HIV Laws which urge others to "consider reviewing HIV-specific criminal statutes to ensure that they are consistent with current knowledge of HIV transmission and support public health approaches to preventing and treating HIV."
The state, rather than criminalizing HIV, may be better to advance new treatment protocols, such as providing immediate HIV therapy and counseling for all diagnoses. The real question is: Why are the courts processing and criminalizing consensual sex between adults in the first place?
Johnson's sentence forecasts dark days ahead in Missouri's criminalizing approach to HIV/AIDS. Another young man will be arrested and, under the guise of state justice, communities will hear this refrain: blackness is a criminal offense, even felonious when the white accusers are presumed innocent.
Michael Johnson meets Michael Brown at the crossroad of black demonization lane and Jim Crow road, each case an example of the state's persistent controlling, condemning and demonizing its black citizens by any means necessary. Indeed, the "Show Me State" has repeatedly collaborated in America's drive toward black spiritual and physical death. Show me that Missouri will stop.
Conviction
'Tiger Mandingo' Found Guilty In HIV Case, Faces Life In Prison
May 15, 2015
A jury found the former college wrestler guilty of recklessly infecting a partner with HIV, attempting to recklessly infect a partner with HIV, and three counts of recklessly exposing partners to HIV.
ST. CHARLES, MO – Michael Johnson, the HIV positive former college wrestler better known as "Tiger Mandingo," faces life in prison after being found guilty today of one count of recklessly infecting a partner with HIV, one count of attempting to recklessly infect a partner with HIV, and three counts of recklessly exposing partners to HIV.
They've paid their price," prosecutor Philip Groenweghe said of Johnson's partners during closing arguments. As for Johnson, he asked the jury: "What price shall he pay?"
The story of Johnson's case, and the way in which it became both a media flashpoint and a morality tale, was the subject of a BuzzFeed News investigation last year.
Following a three day trial, the jury reached a decision after just two hours of deliberation. Johnson's mother, Tracy Johnson, was in attendance as the verdict was read, as was Dylan King Lemons, Johnson's former partner, who testified that he went to police when he noticed that the HIV-positive Johnson was on gay hookup apps.
Lemons testified in court that he believed he contracted HIV from Johnson. He also said that after he confronted Johnson about being positive, and even though he believed Johnson had transmitted to him, he and Johnson had consensual unprotected sex again.
Missouri state law demands that all HIV positive people disclose their status to their sexual partners, regardless of whether they practice safe sex or take medication that slashes the risk of transmitting the virus. Johnson was diagnosed by the Missouri Department of Health with HIV on January 7, 2013. During the trial, the state argued Johnson had also been diagnosed with HIV more than a year earlier, in 2011, by the state of Indiana. The defense argued there was no paperwork with Johnson's signature acknowledging his status with the state of Indiana until August of 2013.
Regardless, Johnson was accused of failing to disclose his status to all six of his sexual accusers, beginning with a sexual encounter on January 8th 2013, the day after the state of Missouri diagnosed him.
Johnson was specifically charged on six counts: transmitting HIV to Lemons and to Charles Pfoutz through anal sex (both Class A felonies); one Class B felony for attempting to expose HIV to Montell Moore through anal sex without transmission; and three additional Class B felonies for exposing Christian Green, Filip Cukovic, and Andrew Tryon to HIV. Johnson was convicted on all counts, except the one involving Pfoutz, which was added by the prosecution just last month.
All six of Johnson's accusers testified that Johnson did not disclose his HIV status. Multiple medical professionals testified that they had informed Johnson of his status and advised him it was a felony to fail to disclose.
Johnson for his part testified that he had disclosed his HIV status to all six of his sexual partners before they had sex.
Some of the prosecution's testimony created a narrative around HIV's dangers that was not based on contemporary medical science. For example, Dr. Otha Myles, a medical expert for the prosecution, described having HIV as a "terminal" disease, though it is very treatable and life expectancy with medication is quite normal.
The trial also occasionally featured notable tension between the attorneys. On Wednesday, for example, Public Defender Heather Donovan abruptly walked out of the courtroom in tears causing an unplanned recess after prosecutor Groenweghe loudly implied she had withheld evidence from a witness who was testifying as a medical expert for the defense. On Thursday morning, Donovan burst out that Groenweghe had "pulled this crap" yesterday after he objected to something she said. Judge Jon Cunningham admonished her to be "civil."
Johnson's case has been racially charged since news broke that the black college wrestler called himself "Tiger Mandingo." St. Charles, Missouri, a St. Louis suburb where the trial was held, is 91% white. Only one of the twelve jurors were black, but two of Johnson's accusers were black while four was white.
But race was rarely spoken about directly in court, except when Donovan asked the jury pool if anyone had a problem with interracial gay sex, and when accuser Philip Cukovic, an exchange student from Serbia, testified that he was very attracted to Johnson because they don't have many black people in his country.
Sexual orientation was spoken of much more often. Of 51 potential jurors, only 13 said they believed homosexuality was not a sin. The final jury was composed of both those who said it wasn't and those who said it was.
In the end, the prosecution was successful in framing the complicated case around a simple premise: Did Johnson disclose his status or not?
Sentencing will begin Friday morning. Johnson faces a minimum of 10 years and a maximum of 30 years to life.
In contrast to the above sympathetic Buzzfeed report, this is the way the verdict was reported in the St. Louis Post-Dispatch.
ST. CHARLES COUNTY • A former Lindenwood University wrestler was found guilty Thursday of exposing one of his sex partners to HIV and attempting to expose four others to the virus that causes AIDS.
Michael L. Johnson, 23, was found not guilty on a sixth charge — exposing another man to HIV. That man testified he had unprotected sex with Johnson in the fall of 2012 but wasn't diagnosed with HIV until September 2013. Another of Johnson's sex partners also contracted the virus.
Jurors deliberated for two hours and 20 minutes before returning the verdict. A sentencing hearing will be Friday; Johnson faces a maximum of life in prison.
In closing arguments, Assistant Prosecutor Phil Groenweghe told jurors that Johnson knew he was HIV-positive, yet when his sexual partners asked him about his status, he lied to them and said he was disease-free.
Johnson manipulated many of them into not using condoms, putting the men at significant risk of being infected, Groenweghe said.
"What we have here is a perfect storm of malice," said Groenweghe.
Defense attorney Heather Donovan pointed out inconsistencies between the statements Johnson's sex partners gave on the stand and what they told police, saying that created reasonable doubt.
Earlier Thursday, Johnson testified that he had disclosed his status to his partners before engaging in sex with them, something that is required by law in Missouri.
Johnson said in January 2013 he went to the health clinic at Lindenwood University, where he was a student, because he was feeling ill. He said he had an upcoming wrestling match, so he needed to get checked out.
He said the nurse suggested some tests and told him a short time later that he was HIV-positive.
"I was scared and confused," he said. "I didn't have any knowledge of HIV; I knew it was an STD, that's all."
He said that same day he met with Frank Lydon, a counselor with the state health department who told him how the virus is transmitted.
"I said something about my life being over, and he said, 'No, it's treatable,'" Johnson testified.
Johnson said he had to sign a document that said he would tell his future partners about his status, and he said he did, but his sexual partners testified that he told them he didn't have any diseases.
In earlier testimony, prosecutors presented evidence that Johnson had tested positive for HIV in December 2011 in Indiana, his home state. But Johnson said that he did not remember going to a clinic in Indiana in 2011 and being tested for HIV or getting a positive result.
Johnson also recounted his sexual encounters with each of the men involved in the case, telling jurors how they had met, how long they had known each other before becoming intimate and details of their sexual encounters.
On cross-examination, Groenweghe said he was surprised that Johnson had such detailed remembrances of the relationships after two years.
He played a videotape of Johnson being interviewed by the St. Charles police much closer to the events, in October 2013, in which a detective asked him about one of his sex partners.
Johnson said he didn't remember anyone by that name. When the detective showed Johnson a photo of the man, he said he didn't recognize him.
Johnson testified that it's true he didn't remember the man then, but he does now.
Groenweghe asked Johnson if he had acted responsibly, why didn't he tell give the health department the names of his sexual partners.
Johnson said heath officials told him he could notify them himself.
Other
An Open Letter to Michael L. Johnson
May 7, 2015
Source:
HIV Prevention Justice Alliance
This letter has been authored by the Counter Narrative Project. The HIV Prevention Justice Alliance stands with Michael L. Johnson. We stand in solidarity with the 89 Black gay men signed on to this letter. We call for an immediate inquiry and investigation into Michael's administrative segregation. We call on our racial justice, LGBTQ, criminalization and HIV criminalization movement allies to join forces in fighting for justice for Michael. We call on the state government of Missouri to make HIV not crime. We call for an end to the criminalization and stigmatization of Black gay bodies everywhere.#FreeBlackGayMen
Dear Michael,
We, Black gay men, write this letter to you out of love. We can only imagine the burdens you have had to carry personally: experiences of isolation, shame, rejection and moral judgment. But we want you to know that in our lives we have had to carry those burdens as well.
We write this letter to you, understanding the actions taken against you have come at the expense of your humanity. And we write this letter to you, acknowledging that you are a part of our community. You are our brother and we support you.
There are less and less spaces dedicated to Black gay men. And our bodies are being beaten, policed, and pushed into prisons. Yet, we remain steadfast in the belief that our bodies, desires, intimate relationships and communities are not criminal. We are loving, living, and worthy Black people.
We are aware that you have been charged with felony HIV-exposure in Missouri for allegedly not disclosing your HIV-status to your sexual partners. However, we also know that HIV criminalization laws unfairly impact Black people and stigmatize people living with HIV. HIV criminalization laws push people living with HIV further and further away from HIV treatment and care and make HIV prevention efforts more difficult. As Black gay men, we are deeply impacted by HIV; and these laws harm us and damage our relationships and communities.
HIV criminalization laws are unjust to people living with HIV. Under these laws, people living with HIV are expected to share their HIV status, even though our society is one that stigmatizes and discriminates against people living with HIV. Through HIV criminalization laws people are forced to disclose and to not consider the serious consequences of disclosure.
HIV should be treated as a public health issue not as a criminal one. Legally requiring disclosure privileges the lives of White people not living with HIV over Black people who are living with HIV.
These laws feed into stereotypes that assume Black gay men are irresponsible and hypersexual. For you, your accusers saw your Black and masculine body as a site of ultimate sexual pleasure, until they had to deal with you as a whole person. At that moment you became a problem and were disposable to them.
HIV criminalization laws burden people living with HIV to take on the sole responsibility of sexual encounters. Regardless of intention or disclosure, there is a shared responsibility among sexual partners. Opening up about your HIV status is a personal decision that should not be mandated or enforced. Disclosing your HIV-status should be about self-reflection and speaking your truth. Disclosure should not be about protecting people who are not living with HIV from transmission. And disclosure should not be about punishing people living with HIV who do not disclose.
We do not care about whether or not you disclosed, or any intention you may or may not have had. We care about you—your life matters. HIV is not a crime and you should not be in prison.
Until you are free, none of us are free. As you are impacted, we are all impacted. We see ourselves in you. Your story is connected to us all and is evidence that Black gay men need each other. Through all of the suffering, pain, and trauma, we need each other to heal and survive. We also need each other to share our joy, our laughter, and our beauty. Even as important, our community can only heal if you heal and survive too.
So we send you our love during your time of need. We want you to know that we are here in solidarity with you. We are sending you positive energy and universal force to act on your behalf. We will continue to send our energies to you with faith that you will be victorious throughout this fight.
Moreover, we are concerned about your health and well-being, how you are feeling, and how this has affected you. We are here for you. If there are other ways that we can provide you some support, please let us know. We want you to know there are people who care about what is happening to you. And we will continue to maintain contact with you, regardless of what happens with your case.
Therefore, while you have been in prison for over a year and half and placed in administrative segregation for over 60 days, we recognize these injustices and write this letter to you. While you are being framed as a monster, we continuously value your humanity and write this letter to you.
Lastly, we, Black gay men, write this letter in hopes that it gives you and others in our community the strength to work towards a world in which we are all free.
We are you and we love you.
Sincerely,
Kenneth Pass
Charles Stephens
Martez Smith
Darnell L. Moore
Craig Washington
Damian J. Denson
David Roscoe Moore
Tyrone Hanley
Tyrell Manning
Brandon Dykes
Kenyon Farrow
Jeffrey McCune
Steven G. Fullwood
Cory Bradley
L. Lamar Wilson
André Carrington
Clarence Singleton
Justin Smith
Vaughn E. Taylor-Akutagawa
Antoine J. Rogers
Anthony Thompson
Matthew Rose
Michael J. Brewer
Jonathan Paul Lucas
Jamie Allen
George Holifield
Bummah Ndeh
Marcus Lee
Ramon Johnson
Daniel McRath
Anthony Bond
Sean Sheppheard
Kieran Scarlett
Stephaun E. Wallace
Jamal Lewis
David J. Malebranche
Devin Barrington Ward
Blake A. Rowley
Mark J. Tuggle
Lamont Scales
Drew-Shane Daniels
Anthony Antoine McWilliams
Gavin Morrow-Hall
James Lester
Phillip Williams
George Holifield
Rodney A. Brown
Ricardo Wynn
Cornelius Mabin
Darius Bost
Kevin Ewing
Shaun Little
Carl Graves
Darron Marble
Reggie Dunbar II
Jafari Sinclaire Allen
L. Michael Gipson
Christopher Moten
John Keene
Jonathan Moore
Derek Johnson
Brad Walrond
Seven Hobby
S.G. Richmond
Marvell L. Terry, II
Eddie Wiley
Isaiah R. Wilson
Alfred White
Max Smith
Preston Mitchum
Charles E. Matiella
Darryl Hart
Steven-Emmanuel Martinez
Akil Patterson
Johnnie Kornegay
Khalid Idawu
Justin T. Rush
Tabias Wilson
Lance Powell
Robert F. Reid-Pharr
Bryan Webster
Jason L. Walker
Rev. Rodney McKenzie, Jr.
Raymond Thomas
Shedrick Davis
JaMel M. Nelson
Adrian Ogle
Michael Tikili
Elijah O'Neil
Other
US: On the eve of Michael Johnson's trial, Missouri's HIV-specific criminal laws and policies are questioned
May 6, 2015
Source:
St Louis American
A former college student and wrestler who was arrested in 2013 for not disclosing his HIV status to his sexual partners will go to trial on Monday, May 11.
Michael Johnson, 23, is charged with one count of attempting to "recklessly infect another with HIV" and four counts of attempting to "recklessly risk infection of another with HIV," all felonies in the state of Missouri. Johnson was a student and star wrestler at Lindenwood University when he was arrested in October 2013. He is currently in the St. Charles County Jail and faces life in prison.
Johnson is being represented by St. Charles County public defender Heather Donovan, who declined to comment on the case.
Advocates for those living with HIV are calling into question the Missouri law that Johnson is being charged under – referring to it as an "HIV criminalization law."
"This is a public health issue – not a criminal issue," said Andrea Sears, communications consultant for the Center for HIV Law & Policy in New York. "Any sexually-active person living with HIV living in Missouri could be in Johnson's position – in jail, his life completely derailed if not destroyed."
Under Missouri law, if individuals with HIV are accused of not disclosing their status to their sexual partners, their only defense is to be able to prove disclosure. Verbal consent is often how people "negotiate sex," but verbal disclosure is hard to prove, said Erise Williams, president and CEO of Williams and Associates, Inc., a nonprofit community-based organization in St. Louis that addresses minority health disparities and offers HIV screenings and resources.
It is not typical practice anywhere for sexual partners to sign documents or get audio or video recording of disclosure before having sex, he said.
"The burden of proof is on the person with HIV," Williams said. "We shouldn't be criminalizing anyone because they have a disease."
Williams also said the law makes it more difficult for his organization to do their work because criminalizing HIV discourages people from getting tested. As long as individuals don't know they have HIV, they can't be prosecuted. But once they get tested, they could end up in jail for having sex – even if they are having protected sex and receiving clinical treatment, which greatly lowers the risk of transmission, he said.
Williams said the law – and stigma that it reinforces in the African-American community – especially hinders their program called Blacks Assisting Blacks Against AIDS.
"It encourages the epidemic," he said. "HIV criminalization laws ignore the research around how people get infected. They are at odds with public health strategy to address HIV. With the treatment we have now, they can live for a long time. Treatment is prevention. That helps decrease infection rates in communities."
According to police reports, Johnson tested positive for HIV on January 7, 2013. The initial alleged incident that precipitated his arrest occurred on January 26, 2013 in Johnson's dorm room.
The incident was reported to police on May 29, 2013. Police first interviewed Johnson on October 7, 2013, and he was arrested three days later.
Johnson was charged with two Class A felonies and four Class B felonies, based on statements by six witnesses, two of whom have tested positive for HIV. At least three of the six complaining witnesses are white and two are African-American. So far Johnson has refused to accept any plea bargain. Bail was set at $100,000 cash.
Under Missouri law, a Class A felony alone is punishable by a minimum of 10 years in prison and a maximum of 30 years or life in prison.
Akil Patterson, a wrestling fan who befriended Johnson, said Johnson is a good person, man of faith and hard worker. He has exchanged letters with Johnson from jail and said it's clear from their correspondences that Johnson has a learning disability.
This could be critical, because on January 7, 2013, Johnson signed the standard Missouri form that explains to individuals who have tested positive that it is a felony not to disclose their HIV status.
"If you look in the document, it's written in legal format," Patterson said. "I have two degrees, and I don't understand it."
Patterson said there are many other sexually transmitted diseases, including syphilis, that do not have specific laws surrounding them. He believes lawmakers singled out HIV because it's associated with homosexuality and people of color. And he fears that Johnson will not get a fair trial in majority-white St. Charles County.
He urged the court to look at the root of the issue.
"Two consulting adults had sex, and that happened," he said. "If you have unprotected sex, there are consequences."
Other
The Disturbing Way America's Legal System Turns People's Bodies Into Weapons
April 15, 2015
In and out of jail, 23-year old Michael Johnson feels targeted. His body and blood are seen as weapons. Johnson, a former college wrestler who went by the nickname "Tiger Mandingo" on social media and in the black LGBT ballroom scene, faces a triple blow of discrimination in the U.S.: He is black, gay and HIV-positive.
Arrested in October 2013 and charged with "recklessly infecting" a white student with HIV, Johnson now spends 23 hours a day in a jail cell under "administrative segregation" — the term the St. Charles County Department of Corrections in Missouri uses to describe solitary confinement. He is allowed out of his cell, alone, for just one hour each day.
"I'm HIV-positive and they feel like I could harm someone, or they feel like because people don't want to be around me, they have to isolate me," he told Mic. "Certain people feel like they can mistreat me just because I'm a little different, I guess."
Johnson is a victim of an alarming, growing set of laws across the country that criminalize HIV. Critics have targeted these laws, ostensibly instituted for protection, as ineffective at best and deeply harmful to an already stigmatized, vulnerable population.
They also raise a serious, though rarely discussed, ethical dilemma: Should the American legal system be able to recast a public health crisis — one that disproportionately affects black individuals — as a weapon?
I interviewed Johnson recently at the St. Charles County Department of Corrections. Dressed in the requisite orange jumpsuit and sitting opposite his public defender, Heather Donovan, he didn't look like a weapon. Johnson doesn't see himself as a one, either.
In fact, he had never been in trouble until he was charged while studying on a wrestling scholarship at Lindenwood University in Missouri. It was there that Johnson had sexual relations with a white male student beginning in October 2013. The student told BuzzFeed that Johnson did not disclose his HIV status before they had sex — a criminal offense in the state of Missouri that can result in 10 to 30 years or life imprisonment, according to the the Center for HIV Law and Policy. Johnson was subsequently charged and imprisoned.
Whose responsibility? We don't know conclusively if Johnson disclosed his HIV status before having sex with the student who filed charges. But though he was unable to specifically address his case during our interview, Johnson did speak about the complicated nature of disclosure. "I don't feel like [the disclosure law] is up to date or it is justified," he said. "Just because of someone saying something — and that's all to go on, that person's word — my life was completely turned upside down."
He has a point. "These laws give the message that people living with HIV are the only ones who are responsible for reducing transmission in these contexts, and absolves the HIV-negative partner of all agency in their decision-making," University of Pennsylvania physician and researcher Dr. David J. Malebranche told Mic. "This is problematic, because at the end of the day, the only person who is in control of your sexual behavior 100% of the time is you."
"Scary" black men: HIV criminalization also reflects public fears of sex, same-sex desire and racial anxieties that loom throughout the U.S.; it cannot be ignored that Johnson is a black man whose time in jail began with an allegation of harm made by a white student. In some ways, this particular case surfaces the long-held image of the black male in the U.S. as a violent and sexually-potent threat.
"The moral salience of HIV in criminal law cannot be separated from the homophobia, racism, and gender stereotyping that shape exaggerated fears and moral judgments about AIDS and HIV in the broader society," writes legal scholar Kim Shayo Buchanan in an article, shared with Mic, soon to be published in the Minnesota Law Review. "The gender, sexual orientation, and social status of the complainant (much more than that of the accused) tends to shape perceptions of whether and when sex is a crime."
More than 1.2 million people live with HIV in the U.S., and according to the Centers for Disease Control and Prevention, "gay, bisexual, and other men who have sex with men, particularly young black/African American MSM, are most seriously affected by HIV." Nearly one in seven people with HIV in the U.S. don't know they're infected.
Threat of court intervention and prison time are not effective responses to this public health epidemic. Yet, "although the federal government has recently questioned the utility of HIV criminalization, no state has repealed its HIV criminal law," Buchanan writes. "Nor do prosecutions seem to be slowing down: rather, since the mid-2000s, they seem to be on the rise worldwide."
Indeed, Missouri is hardly the only state attempting to curb HIV transmission by criminalizing HIV-positive individuals. According to the CDC and the Department of Justice, 67 laws"explicitly focused on persons living with HIV" had been established in 33 states by 2011. That same investigation found that 24 states have laws requiring people living with HIV to disclose their status to sex partners, 14 require disclosure to partners who share intravenous needles and 25 criminalize behaviors that pose low risk for HIV transmission.
"Such laws serve notice to all HIV survivors that it is open-season on not only their race and sexual identity, but also the very contents of their blood," writer and scholar-activist Tabias Wilson told Mic.
What's more, black Americans are both at disproportionate risk for HIV and overly represented within the prison system. HIV criminalization laws will undoubtedly establish yet another pipeline through which HIV-positive black Americans may be shuttled.
While he prepares for his hearing in May, Johnson continues to spend time alone in administrative segregation. During our interview, he insisted accusatory claims filed by other inmates with detention center administrators, such as that he threatened to spit blood at them, were all fabricated. Instead, Johnson says he has been unfairly targeted as a result of of racial prejudice, homophobia and HIV stigma; he is a black, publicly gay inmate with a widely known HIV status, in a detention facility located in the mostly white suburb of St. Charles.
"You didn't think the system would be that bad where it would demonize you for being positive," he said. "There's two things in my case people hate: They hate men who are gay, and I also think the thing that people don't understand and hate is HIV."
Mic asked officials at the detention center about Johnson's claim that he has been segregated because of his HIV status. Public affairs coordinator Colene McEntee responded that she could not comment on individual cases because of privacy standards. She did say, however, that "the department treats all inmates equally and with universal precautions, and denies discriminatory treatment against Mr. Johnson or any inmate."
Johnson's case may set a precedent in Missouri, and in other states across the country, that casting blood and bodies as menacing weapons is an appropriate way to fight a public health epidemic. It's not. By increasing fear of and stigma against people living with HIV, criminalization will just make it harder for people living with HIV to disclose their status or even get tested.
"Maintaining these laws just further puts stigma and shame on those individuals living with HIV, and makes already challenging medical, dating and social situations even that much more traumatic," Malebranche said. 
He's right. The red ribbon must not become a scarlet letter.
Prosecution
HIV-Positive Student Secretly Filmed Self Having Unprotected Sex With At Least 31 People: Police
January 20, 2014
Prosecutors in Missouri are hoping to hear from acquaintances of Michael Johnson, a former student of Lindenwood University, who has been accused of knowingly exposing more than 30 of his sexual partners to HIV.
A police investigation found 32 videos of Johnson engaging in unprotected sex with at least 31 people over a period of 4 months. Police believe none of Johnson's partners, whom he met both online and through school, were aware they were being filmed or that he had HIV, the virus that causes AIDS.
The St. Louis Dispatch reports Johnson, a former member of the Lindenwood wrestling team, was originally arrested and charged with having knowingly spread the virus to one other partner in October 2013. In November, four other partners came forward, resulting in four additional felony charges filed against Johnson.
Last week, investigators found a laptop full of what appear to be Johnson's covertly-filmed sex tapes, dating back to his days as a student.
Lohmar said they're asking anyone who had sex with Johnson to please contact the St. Charles Detective Bureau, adding, "It's a matter of not only their individual safety, but public safety as well."
Charged
Lindenwood U. student charged with exposing another student to HIV virus
October 17, 2013
A member of the Lindenwood University wrestling team was charged Thursday with exposing a sexual partner to the HIV without the victim's knowledge. St. Charles police said Michael L. Johnson, 21, also known as Tiger, was accused of the felony charge after a five-month investigation. Police said Johnson and the victim, a 19-year-old male student, were sexually intimate at least twice, during which the victim contracted the HIV virus.
St. Charles County Prosecutor Tim Lohmar said after the charge was filed, a second man contacted police Thursday afternoon to report that he also had sex with Johnson. Lohmar said it's not known yet whether that man contracted the virus. By Friday morning, police had gotten calls from two additional people who may have had sexual contact with Johnson.
The activity cited in the criminal charge took place in Johnson's dorm room, police said. The victim said Johnson and the victim met through social media, police said.  Police said medical records showed Johnson was told he was HIV positive last January but didn't disclose it to the victim before engaging in sexual activity with him later that month.
According to court records, the victim had asked Johnson if he was disease free and Johnson said he was. The investigation began after the victim contacted police.