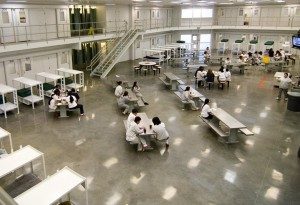 Other
Venezuelan with HIV faces deportation
November 28, 2016
An HIV-infected Venezuelan living in the United States was arrested in Portland after being found guilty of possession of methamphetamine, both his immigration lawyer and a human rights group said Monday.
X, a nurse at a Portland hospice, faces the possibility of being deported to a country plunged into economic crisis and suffering from drug shortages.
"If you are deported to your native Venezuela, it will be a death sentence. Venezuela will not provide you with the drugs you need to live with HIV," Basic Rights Oregon said in a statement.
The organization noted that X was arrested Nov. 15 by agents of the US Immigration and Customs Enforcement (ICE), and has since been jailed at a federal immigration detention center in Tacoma , Washington.
Rose M. Richeson, spokeswoman for the ICE office in Seattle, said that based on X's conviction for a felony, the agency started a "removal process" and has him in custody while the immigration court takes a decision.
N. David Shamloo, X's immigration lawyer, said that his client's sentence for possession of methamphetamine makes him a subject to expulsion from the United States. He will have a hearing before an immigration court in the detention center, but the date is not yet set, Shamloo said.
The lawyer said he was surprised that ICE did not grant X a supervised release with electronic monitoring and weekly reports, which was a possibility.
"Obviously he had a job, had no previous offenses, has permanent legal residency status, and in fact this is a minor offense," said the lawyer, noting that X should have been released on probation for the crime.
"It's someone who should have been released and not sent to Tacoma," the attorney said by telephone as he drove from Portland to visit X and others represented at the detention center, which holds about 1,500 people.
Basic Rights Oregon, which works to ensure equal treatment for lesbian, gay, bisexual and transgender people in Oregon, said deportation would be dangerous for an "openly homosexual man" like X.
However, people are not arrested because of their sexual orientation in Venezuela, where there are gay discotheques, an annual parade for gay rights and a strong culture of transsexuals and transvestites.
There is also a significant shortage of drugs to fight HIV, not because there is an agenda against homosexuals, but because of the economic crisis. Scarcity extends to most medicines in Venezuela.
---
Venezolano con VIH enfrenta deportación
SALEM, OREGON, EE.UU.
Un venezolano infectado con VIH y que vive legalmente en Estados Unidos fue arrestado en Portland tras ser declarado culpable de posesión de metanfetaminas, informaron el lunes tanto su abogado migratorio como un grupo defensor de los derechos humanos.
Luis García, enfermero en un centro de cuidados paliativos de Portland, enfrenta la posibilidad de ser deportado a un país sumido en una crisis económica y que sufre de desabasto de medicamentos.
"Si lo deportan a su natal Venezuela, será una sentencia de muerte. Venezuela no le proveerá de los medicamentos que necesita para vivir con VIH", dijo por medio de un comunicado el grupo Basic Rights Oregon.
La organización señaló que García fue arrestado el 15 de noviembre por agentes del Servicio de Control de Inmigración y Aduanas de Estados Unidos (ICE por sus siglas en inglés), y desde entonces se encuentra encarcelado en un centro de detención federal de migración ubicado en Tacoma, Washington.
Rose M. Richeson, portavoz de la oficina del ICE en Seattle, dijo que con base en la sentencia de García por un delito grave, la agencia le abrió un "proceso de remoción" y lo tiene en custodia mientras la corte de inmigración toma una decisión.
N. David Shamloo, el abogado migratorio de García, dijo que la sentencia de su cliente por posesión de metanfetaminas lo convierte en sujeto para ser retirado de Estados Unidos. Tendrá una audiencia ante una corte migratoria en el centro de detención, pero aún no se fija la fecha, comentó Shamloo.
El abogado dijo que está sorprendido de que ICE no le otorgara a García una liberación supervisada con monitoreo electrónico y reportes semanales, lo cual era una posibilidad.
"Evidentemente tenía un empleo, no tenía delitos previos, cuenta con estatus de residencia legal permanente, y de hecho esta es una ofensa menor", comentó el abogado, al señalar que García debió ser puesto en libertad condicional por el delito cometido.
"Es alguien que debió ser liberado y no enviado a Tacoma", comentó el abogado vía telefónica, mientras conducía desde Portland para visitar a García y otros representados en el centro de detención, que tiene capacidad para unas 1.500 personas.
Basic Rights Oregon, que trabaja para garantizar el trato igualitario para las personas lesbianas, gay, bisexuales y transexuales de Oregon, dijo que la deportación sería algo peligroso para un "hombre abiertamente homosexual" como García.
Sin embargo, no se arresta a las personas por su orientación sexual en Venezuela, en donde hay discotecas gay, un desfile anual por los derechos de los homosexuales y una sólida cultura de transexuales y travestis.
También hay un importante desabasto de medicamentos para combatir el VIH, y no porque exista una agenda contra los homosexuales, sino debido a la crisis económica. La escasez se extiende a la mayoría de las medicinas en Venezuela.