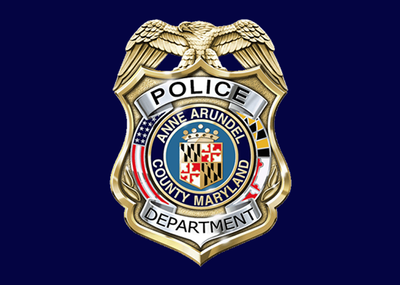 Charged
Police: Man charged with attempted murder for biting officer in Severn
August 29, 2016
A 46-year-old man who told Anne Arundel County police he was HIV positive has been charged with attempted murder for biting an officer during a struggle, police said.
JX, of Clinton, has been charged with multiple counts including attempted second-degree murder, home invasion, second-degree assault, third-degree burglary and reckless endangerment, according to court records.
As of Monday, X was being held at the Jennifer Road Detention Center on a $500,000 bond.
The officer, identified as a four-year veteran of the force, remained out of work Monday, said Lt. Ryan Frashure, an agency spokesman.
HIV, which stands for human immunodeficiency virus, can lead to acquired immunodeficiency virus, or AIDS. Every year since its emergence in the early 1980s thousands of deaths in the United States are attributable to the virus, according to the federal website www.aids.gov.
Police responded to a home in Severn around 5:16 a.m. Sunday. There, officers spoke with two witnesses who reported that X was banging on the outside of home with a brick.
When the two witnesses told X that he was not welcome at the home, he refused to leave.
X had been in a romantic relationship, which ended in February, with a man who lived at the home, according to court records.
X went to the home's backyard and was able to force his way into the structure through a rear sliding glass door, police said.
When one of the witnesses tried to stop X, the 46-year-old punched him in the mouth, injuring his lower lip, according to court records.
When officers arrived, they found X "rambling and incoherent" in an upstairs bedroom, police said. X refused to obey the officers' demands and began to struggle with them as they tried to arrest him, police said.
The officers used a Taser to try to subdue X, but it had no effect, police said.
During the struggle, X bit the officer on his forearm, breaking his skin and causing him to yell out in pain, police said.
Officers were ultimately able to wrestle X's arms behind his back and place him in handcuffs.
The 46-year-old was taken to a local hospital center for minor injuries. While there, he indicated that he was HIV positive and bit the officer knowing the risk of transmitting the infection, according to court records.
While Frashure declined to comment specifically on X's admission, citing the federal Health Insurance and Portability and Accountability Act, or HIPAA, which shields medical information, incidents in which officers come in contact with "highly infectious diseases" are rare, he said.
Frashure recalled incidents in which officers got blood on themselves during struggles with suspects who were later determined to be have some kind of infectious disease.
"But nothing that I can recall where it was done intentionally," he said.