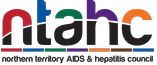 NT Aids and Hepatitis Council says amendments to Police Administration Act could breach civil liberties
The Northern Territory Government's controversial push to have the Police Administration Act amended to have forced blood tests on those who spit, bite or exchange blood with officers has come under fire.
The NT's peak representative body for people with blood-borne diseases, Northern Territory AIDS & Hepatitis Council, said yesterday that the amendments were in breach of civil liberties and human rights.
They are calling for the government today to stop and consult.
Community member Sam Bowden said less invasive options than drawing blood against someone's will needed to be investigated.
"It is possible to develop sound public health policy based on the available evidence, that protects the health and well being of police officers and their families, and which upholds the human rights of HIV key affected populations – but governments have to consult the community to get the balance right," she said.
Other concerns for the group were the facts that it could unfairly target homeless and indigenous people as well as further create a stigma around those living with blood-borne diseases.
A public education stall run by NTAHC will be out the front of parliament tomorrow from 9am to 4pm.
A petition to call on the Government to consult with the community before debating the amendment in parliament can be found at change.org
Originally published in NT News