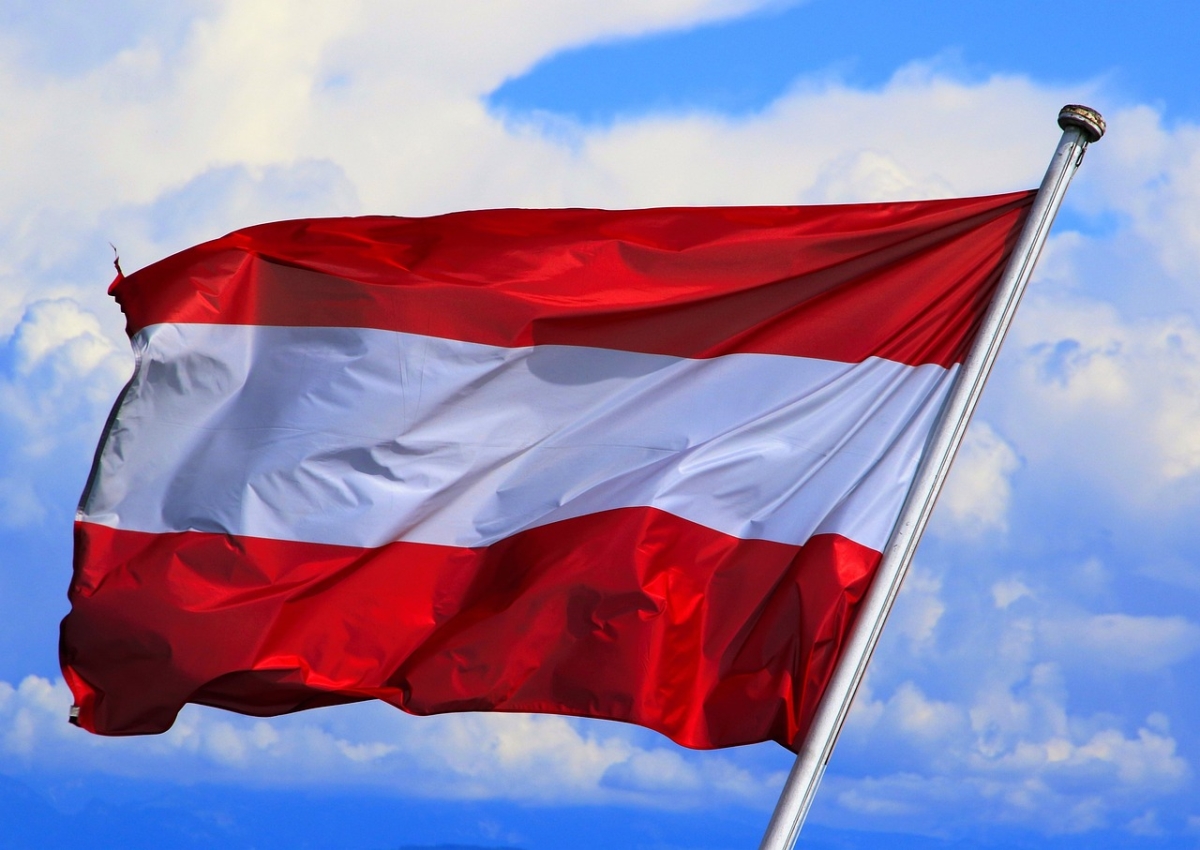 Just like in the 80s: No 24-hour care for HIV-positive people.
Translated via Deepl.com. For original article in German, please scroll down.
A large care organisation terminated without notice a contract concluded shortly before, because of HIV infection. All others also refused because of HIV.
In this guest blog, lawyer Helmut Graupner describes how an HIV infection can still lead to discrimination in Austria, despite the fact that educational work has been going on for decades and effective HIV therapy is available that prevents the disease, leads to a normal life expectancy and even means that HIV-infected people cannot infect anyone.
In the spring of 2023, an 81-year-old gentleman, let's call him RS, found that outpatient home care was no longer sufficient and 24-hour nursing care was becoming necessary. RS has been HIV positive for many years. Due to successful treatment, the infection has never caused him to become ill. The Red Cross had provided the previous outpatient home care in an exemplary manner, with commitment and without any reservations regarding the HIV infection.
In mid-April, a contract was concluded with one of the large Austrian nursing organisations for the placement of nursing staff. For this purpose, the regional manager of this organisation was on site at the flat. He had an insight into the care book and the care records that had previously been kept by the Red Cross. In the documentation folder of the Red Cross, the HIV infection was noted on the very first page. The regional officer also spoke for a long time on the phone with the head of the previous care provided by the Red Cross and discussed how to proceed. The HIV infection could also be seen in the findings and diagnoses that were consulted.
The nursing organisation found a nurse who immediately started her first rotation. A week later, the area manager visited the home. One of the things discussed was that RS has to be taken to hospital every three months for HIV status check. This lady also did not express any concerns about HIV infection.
Carers not asked at all
The surprise was all the greater when, four days after this meeting, a (different) representative of the care organisation called to say that the written termination of the contract was already in the mail. She explicitly mentioned the HIV infection as the reason. Pointing out that his status was below the detection limit, i.e. RS was not contagious at all, was of no use. This did not change the fact that no nursing staff would be willing to take over the care. The matter had been discussed internally and the nursing staff could not be told. They would not understand because they all came from Romania and Slovakia and all had this negative attitude. There was no mention of caregivers themselves refusing care.
So the care organisation did not even try to discuss the matter with a single one of the caregivers (who were allegedly so prejudiced) and win them over to care for RS. Even the nurse who was already placed and working at the time only knew that she would not be replaced by the originally intended colleague. She did not know any reason and assumed that she would return in four weeks. In any case, she (coming from Romania) had no problem with the HIV status.
One day after the phone call, the letter from the care organisation arrived. The placement contract was terminated without notice (without observing the period of notice!) at the end of the current caregiver's rotation. The reason given was succinct: "The care cannot be transferred to the care workers for professional reasons. It is not possible to find new caregivers.
Austrian organisations all refused
Upon lawyer intervention, the care organisation insisted in a written statement on the termination without notice. Even the fact that the Romanian carer who had already been placed was willing to continue the care did not change anything. The care organisation could only guarantee quality assurance if it could cover each rotation with a carer who had a contractual relationship with it. If the Romanian carer who had already been placed wanted to stay and continue caring for RS, the organisation could "gladly accept that". However, she would then have to leave the contractual relationship with the care organisation ("We do not keep the carer").
Although the Aidshilfe Wien and the legal committee Lambda stood up for RS, the care organisation remained firm. That was not enough. RS and his relatives then tried to get 24-hour care from the other Austrian care organisations available in the region. All of them explained that this was not possible because the care workers came from countries where people had just such attitudes.
Slovakian agency had no problem
RS considered a complaint of discrimination, but died a few weeks later, now 82 years old. He died knowing that he was discriminated against because of his HIV infection and that nobody could do anything about it. And the discriminators got away with it just fine.
At least he was cared for at home in his last weeks, despite the closed refusal in Austria. An agency from Slovakia had no problem with the HIV status, just like the caregivers they placed. A disgrace for Austria in 2023
---
Wie in den 80ern: Keine 24-Stunden-Pflege für HIV-Positive
Eine große Pflegeorganisation kündigt den kurz zuvor geschlossenen Vertrag fristlos wegen einer HIV-Infektion. Auch alle anderen lehnen wegen HIV ab
Im Gastblog schildert Rechtsanwalt Helmut Graupner, wie eine HIV-Infektion in Österreich noch immer zu Diskriminierung führen kann, obwohl seit Jahrzehnten Aufklärungsarbeit betrieben wird und eine wirksame HIV-Therapie vorhanden ist, die die Erkrankung verhindert, zu einer üblichen Lebenserwartung führt und sogar bewirkt, dass HIV-Infizierte niemanden anstecken können.
Im Frühjahr 2023 ergibt sich bei einem 81-jährigen Herrn, nennen wir ihn RS, dass die ambulante Hauskrankenpflege nicht mehr ausreicht und eine 24-Stunden-Pflege notwendig wird. RS ist seit vielen Jahren HIV-positiv. Durch die erfolgreiche Behandlung hat die Infektion bei ihm nie eine Erkrankung hervorgerufen. Das Rote Kreuz hatte die bisherige ambulante Hauskrankenpflege vorbildlich, engagiert und ohne jegliche Vorbehalte hinsichtlich der HIV-Infektion erbracht.
Mitte April wurde mit einer der großen österreichischen Pflegeorganisationen ein Vertrag über die Vermittlung von Pflegekräften abgeschlossen. Dazu war der Regionsverantwortliche dieser Organisation vor Ort in der Wohnung. Er hatte Einblick in das Betreuungsbuch und in die Pflegeunterlagen, die bisher vom Roten Kreuz geführt wurden. In der Dokumentationsmappe des Roten Kreuzes war gleich auf der ersten Seite die HIV-Infektion vermerkt. Der Regionsverantwortliche hat überdies lange Zeit mit der Einsatzleiterin der bisherigen Pflege durch das Rote Kreuz telefoniert und dabei die weitere Vorgangsweise abgesprochen. Auch den eingesehenen Befunden und Diagnosen war die HIV-Infektion zu entnehmen.
Die Pflegeorganisation vermittelte eine Pflegerin, die ihren ersten Turnus sogleich angetreten hat. Eine Woche später suchte die Bereichsleiterin die Wohnung auf. Dabei wurde unter anderem besprochen, dass RS alle drei Monate zur Überprüfung des HIV-Status in ein Krankenhaus gebracht werden muss. Auch diese Dame äußerte keine Bedenken bezüglich der HIV-Infektion.
Pflegepersonen gar nicht gefragt
Umso größer war die Verwunderung als vier Tage nach dieser Besprechung eine (andere) Vertreterin der Pflegeorganisation anrief und mitteilte, dass die schriftliche Auflösung des Vertrages bereits mit der Post unterwegs sei. Als Begründung hat sie ausdrücklich die HIV-Infektion genannt. Der Hinweis darauf, dass sein Status unter der Nachweisgrenze liegt, RS also gar nicht ansteckend ist, nutzte nichts. Das ändere nichts daran, dass kein Pflegepersonal bereit wäre, die Pflege zu übernehmen. Die Sache sei intern beraten worden, und man könne das den Pflegekräften gar nicht sagen. Diese würden das nicht verstehen, denn sie kämen alle aus Rumänien und der Slowakei und hätten halt alle diese negative Einstellung. Es war nicht die Rede davon, dass Betreuerinnen oder Betreuer selbst die Pflege abgelehnt hätten.
Die Pflegeorganisation hat also mit keiner einzigen der (angeblich derart vorurteilsbehafteten) Pflegepersonen auch nur versucht, die Sache zu besprechen und sie für eine Pflege von RS zu gewinnen. Auch die damals bereits vermittelte und tätige Pflegerin wusste nur, dass sie nicht von der ursprünglich vorgesehenen Kollegin abgelöst wird. Grund wusste sie keinen und ging davon aus, dass sie in vier Wochen wiederkommt. Sie (aus Rumänien kommend) hatte jedenfalls kein Problem mit dem HIV-Status.
Einen Tag nach dem Telefonat langte das Schreiben der Pflegeorganisation ein. Der Vermittlungsvertrag wurde mit Ende des laufenden Turnus der aktuellen Pflegerin fristlos (ohne Einhaltung der Kündigungsfrist!) aufgelöst. Zur Begründung hieß es lapidar: "Die Betreuung kann aus fachlichen Gründen den Betreuungskräften nicht übertragen werden. Eine Vermittlung von neuen Personenbetreuer*innen ist nicht möglich."
Österreichische Organisationen lehnten alle ab
Auf anwaltliche Intervention beharrte die Pflegeorganisation in einer schriftlichen Stellungnahme auf der fristlosen Auflösung. Auch der Umstand, dass die bereits vermittelte rumänische Pflegerin zur Fortführung der Pflege bereit war, änderte daran nichts. Die Pflegeorganisation könne die Qualitätssicherung nur gewährleisten, wenn sie jeden Turnus mit einer Pflegekraft abdecken könne, die mit ihr in einem Vertragsverhältnis steht. Wenn die bereits vermittelte rumänische Pflegerin bleiben und die Pflege von RS fortsetzen wolle, könne die Organisation "das gerne akzeptieren". Sie müsse dann aber aus dem Vertragsverhältnis mit der Pflegeorganisation ausscheiden ("Wir halten die Betreuerin nicht fest").
Obwohl sich die Aidshilfe Wien und das Rechtskomitee Lambda für RS einsetzten, blieb die Pflegeorganisation hart. Damit nicht genug. RS und seine Angehörigen versuchten dann bei den anderen in der Region verfügbaren österreichischen Pflegeorganisationen eine 24-Stunden-Pflege zu erhalten. Alle erklärten, dass dies nicht möglich sei, weil die Pflegekräfte aus Ländern kämen, in denen die Menschen eben solche Einstellungen hätten.
Slowakische Agentur hatte kein Problem
RS überlegte eine Klage wegen Diskriminierung, ist aber einige Wochen danach, mit mittlerweile 82 Jahren, verstorben. Er starb im Wissen, dass er wegen seiner HIV-Infektion diskriminiert wurde und niemand etwas dagegen tun konnte. Und die Diskriminierenden damit gut durchgekommen sind.
Zumindest wurde er in seinen letzten Wochen dann, trotz der geschlossenen Weigerung in Österreich, doch noch zu Hause gepflegt. Eine Agentur aus der Slowakei hatte, ebenso wie die von ihr vermittelten Pflegekräfte, kein Problem mit dem HIV-Status. Eine Schande für Österreich im Jahr 2023.