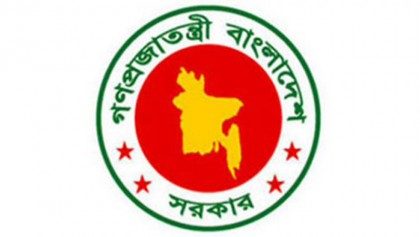 The cabinet yesterday approved a proposed law aiming at preventing and controlling communicable diseases in the country.
The proposed law titled Communicable Disease Prevention, Control and Elimination Act, 2016 has a provision of jail term and fine for a person who is affected with such a disease but does not undergo medical tests for detection.
Briefing reporters after a cabinet meeting at the Secretariat, Cabinet Secretary M Shafiul Alam said the affected persons concerned would also have to be examined in related and specified institutes to detect the types of their diseases.
If a patient avoids medical tests to detect presence of diseases considered as transmittable, they would face one-year imprisonment or Tk 2 lakh fine, he added.
Alam said one of the goals of the draft law is to protect people from communicable diseases as well as taking proper measures to create mass awareness about germs related diseases like Kala-Azar, HIV, Influenza, Nipah, Ebola and Typhoid.
Under the proposed law, a patient or the affected persons would have to be screened and isolated to protect common people from being affected, he observed.
Experts have termed the proposed law a "landmark and a milestone."
"It's a landmark decision of the government. With enactment of the law, Bangladesh's health sector will move one step forward," said Prof Dr AKM Shamsuzzaman, director of Communicable Disease Control of the Directorate General of Health Services (DGHS).
He told The Daily Star that communicable diseases would be eliminated more quickly with the implementation of the law.
Communicable diseases like malaria, dengue, Filariasis, Kala-azar, all types of influenza, Nipah, HIV, viral hepatitis, among others, would be brought under the legal framework of the law, he added.
Prof Shamsuzzaman further said, "We used to face difficulties in dealing with diseases which appear suddenly on any part of the country. With the enactment of the law, the health department will be able to involve other government bodies concerned including the law-enforcement agencies for controlling such outbreaks."
Emerging threats of diseases like Zika and communicable diseases which transmit frequently on bordering areas would be dealt under legal framework, he said, thanking the government for approving the proposed law.
The health ministry moved to enact the law in 2014 but couldn't do so due to various bureaucratic tangles, according to insiders.
The draft law was prepared in line with and replacing the Bangladesh Malaria Eradication (Repeal) Ordinance, 1977 and the Prevention of Malaria (Special Provisions) Ordinance, they said.
As per the proposed law, the authorities concerned will create quarantine facilities for affected persons. The law also creates a scope for the government to take all kinds of assistance from other countries to prevent communicable diseases.