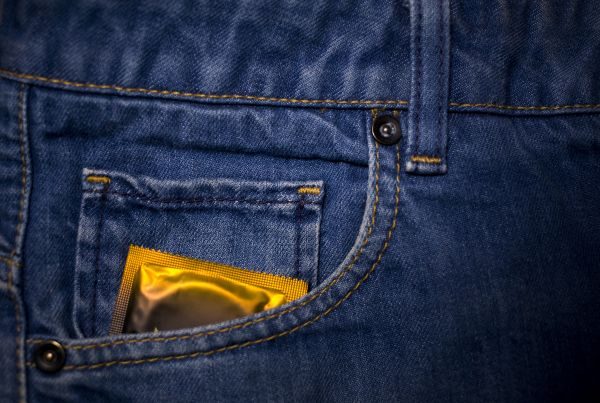 Cases of non-disclosure of HIV rising in the courts
In the last two months alone, three new cases of non-disclosure of HIV-positive status have been prosecuted in Quebec. This increase contrasts with past practices and has alreted the advocacy groups of people living with HIV who fear a paradigm shift.
"Between 1998 and 2012, there were 21 cases, followed by 10 cases from 2012 to 2016, which was already a significant increase," said Liz Lacharpagne, a lawyer with the Coalition of Quebec Community Organizations to Fight AIDS (COCQ-SIDA) . Three cases in two months are unheard of for the Canadian Coalition for HIV Criminalization Reform (CCRCV), of which Ms. Lacharpagne is a member, and that is why this coalition intends to urge the federal Department of Justice to act Before the trend worsens.
Individuals who do not disclose their HIV status when there is a possibility of transmitting HIV to their partner may be subject to criminal charges in Canada. The problem is that this judicial response is not limited to the transmission of HIV, according to the CCRCV, which therefore finds it inappropriate.
Canada is the only country in the world to treat non-disclosure of HIV status as a serious sexual assault. To date, there have been nearly 200 charges laid for non-disclosure in Canada. In the majority of cases where the complaint led to a conviction, HIV was not transmitted.
The fact itself of not informing one's partner is considered as sexual assault. "The average prison sentence for a person convicted of offenses related to" The non-disclosure of HIV is 54 months – more than double the average sentence for sexual assault (24 months), " notes the Canadian HIV / AIDS Legal Network. "A discriminatory situation that ignores scientific data on HIV and international recommendations such as those of UNAIDS," says Liz Lacharpagne.
Chad Clarke felt the ground slipping under his feet when he learned that a warrant was being issued against him. He went to the authorities and then pleaded guilty. "To have a lesser sentence," he says. Liable to 15 years in prison, he was sentenced to four years. "If I had understood that I would be a life-long sex offender, I would not have pleaded guilty," he said six years after his release. Chad says he did not know he was HIV positive. In prison he had difficulty accessing appropriate medical care. No antiretroviral treatment for several weeks, no blood test for more than two years. Today, he is on the National Sex Offender Registry and cannot find a job.
Alexander McClelland, a PhD student in sociology at Concordia University, is conducting research on the impacts of a non-disclosure conviction. Of the 14 people he looked at, "none was aware of putting his/her partner in danger. Sometimes the doctor explained that because their viral load was undetectable, there was no risk of transmission. "Others were not always able to impose condom use on their partner. He reports in particular the case of a sex worker who is HIV-positive as a result of rape.
"She recounts that she insisted that her client wear a condom, he refused. She was intoxicated at the time of the act, which diminished her ability to impose it on him. In court, her words did not weigh much. Of all the consequences documented by the researcher, the trauma associated with being labelled a sex offender is the heaviest. Like Liz Lacharpagne, Alexander McClelland believes that criminalization could deter people from being screened, according to the logic that, if one is unaware of one's HIV status, one can not be accused of non-disclosure.
Consultation in progress
These judicial subtleties were first echoed in Ottawa. In December 2016, Jody Wilson-Raybould, the Canadian Minister of Justice, stated that "… disproportionate criminalization of non-disclosure of HIV status discourages many people from testing and being treated […]. The criminal justice system in Canada must adapt to better reflect the available scientific evidence …. A working group of stakeholders is currently working on a reform. Nothing, however, has yet emerged from their work.
For its part, the CCRCV is conducting a pan-Canadian consultation with about 40 organizations to reach consensus on recommendations to the government. "We do not know, at this point, what the best way to reform is, but we know what needs to be done," said Nicholas Caivano, a policy analyst with the Canadian HIV / AIDS Legal Network. Criminalization should be applied only in cases where there is a proven intention of transmission, never when precautions preventing transmission have been made, and the charge of sexual assault should never be used in a case of non-disclosure . "
While awaiting the criminal justice reform (under the federal Department of Justice), the CCRCV does not rule out a moratorium on prosecutions (which falls to the provinces). "There is a lack of awareness of the problem among prosecutors," says Liz Lacharpagne. Guidelines are needed to ensure that prosecutions are conducted in an informed manner, taking into account scientific advances. "
In Quebec, at the office of the Minister of Justice, Stéphanie Vallée, they would not comment on the progress of the work, preferring to rely on the federal government. The federal Department of Justice declined our request for an interview, deeming any discussion premature in the circumstances. "This work, which includes an extensive review of the criminal law, the role of public health, applicable medical sciences, and current charges and prosecution practices, is underway."
Behind the jurisprudence
The Supreme Court of Canada (SCC) established in 1998 that an HIV-positive person must disclose his or her status before having sex with a significant risk of transmission. Non-disclosure is considered as fraud in relation to the partner's consent. Non-consensual sex is considered as a sexual assault. In 2012, Mabior established the concept of "realistic possibility" of transmission. The CSC considers that this possibility is not established if the viral load is low and if a condom is used. Implicitly, if only one of these two criteria is met, there is a "realistic possibility". This is contradicted by science.
Behind Science
The Partner study was conducted between 2010 and 2013 among 767 serodiscordant couples. On average, at the beginning of the study, HIV-positive partners had been receiving antiretroviral therapy for five years. Couples had had sex without a condom for two years. With a total of 44,000 condomless relationships, no transmission occurred.
—————————————
La non-divulgation du VIH en hausse devant les tribunaux
14 août 2017 Sophie Mangado
Au cours des deux derniers mois seulement, trois nouveaux cas de non-divulgation de séropositivité ont fait l'objet de poursuites au Québec. Cette augmentation tranche avec les pratiques passées et alarme les groupes de défense des personnes vivant avec le VIH, qui redoutent un changement de paradigme.
« Entre 1998 et 2012, on a recensé 21 cas, puis 10 de 2012 à 2016, ce qui était déjà une augmentation significative », relève Liz Lacharpagne, avocate à la Coalition des organismes communautaires québécois de lutte contre le sida (COCQ-SIDA). Trois cas en deux mois, c'est du jamais vu pour la Coalition canadienne pour réformer la criminalisation du VIH (CCRCV), dont Mme Lacharpagne est membre, et c'est pourquoi cette coalition entend presser le ministère fédéral de la Justice d'agir avant que la tendance ne s'emporte.
Les personnes qui ne divulguent pas leur séropositivité alors qu'il y a possibilité qu'elles transmettent le VIH à leur partenaire peuvent faire l'objet d'accusations criminelles au Canada. Le problème, c'est que cette réponse judiciaire ne limite pas la transmission du VIH, selon la CCRCV, qui la juge donc inappropriée.
 Discrimination
Le Canada est le seul pays au monde à considérer comme une agression sexuelle grave la non-divulgation de séropositivité. Jusqu'à présent, on a recensé au Canada près de 200 accusations portées pour non-divulgation. Dans une majorité de cas où la plainte a mené à une condamnation, le VIH n'a pas été transmis.
C'est le fait de ne pas informer son partenaire qui est reconnu comme une agression sexuelle. « La peine moyenne d'emprisonnement pour une personne declaree coupable d'infractions relatives à la non-divulgation du VIH est de 54 mois — plus du double de la peine moyenne pour agression sexuelle (24 mois) », relève le Réseau juridique canadien VIH/sida. « Une situation discriminatoire qui ignore les données scientifiques sur le VIHet les recommandations internationales telles que celle de l'ONUSIDA », estime Liz Lacharpagne.
Chad Clarke a senti le sol se dérober sous ses pieds quand il a appris qu'un mandat d'arrêt pesait contre lui. Il s'est présenté aux autorités, puis a plaidé coupable. « Pour avoir une peine moins lourde », raconte-t-il. Passible de 15 ans de prison, il écope de quatre ans. « Si j'avais compris que je serais fiché à vie comme délinquant sexuel, je n'aurais pas plaidé coupable », dit-il six ans après sa libération. Chad affirme qu'il ne se savait pas porteur du VIH. En prison, il a eu difficilement accès aux soins médicaux appropriés. Pas de traitement antirétroviral pendant plusieurs semaines, pas de test sanguin pendant plus de deux ans. Aujourd'hui, fiché au registre national des délinquants sexuels, il ne trouve pas d'emploi.
Doctorant en sociologie à l'Université Concordia, Alexander McClelland mène une recherche sur les impacts d'une condamnation pour non-divulgation. Des 14 personnes dont il a examiné la trajectoire, « aucune n'avait conscience de mettre son partenaire en danger. Parfois, le médecin leur avait expliqué que leur charge virale étant indétectable, il n'y avait pas de risque de transmission. » D'autres n'étaient pas toujours en mesure d'imposer le port du condom à leur partenaire. Il rapporte notamment le cas d'une travailleuse du sexe, séropositive à la suite d'un viol.
« Elle relate avoir insisté auprès de son client pour qu'il porte un condom, il a refusé. Elle était intoxiquée au moment de l'acte, ce qui diminuait ses capacités à le lui imposer. En cour, sa parole n'a pas pesé lourd. » De toutes les séquelles documentées par le chercheur, le traumatisme associé au fait de se voir étiqueter délinquant sexuel est la plus lourde. Tout comme Liz Lacharpagne, Alexander McClelland estime que la criminalisation pourrait dissuader des personnes de se faire dépister, suivant la logique que, si on ignore son statut sérologique, on ne peut être taxé de non-divulgation.
 Consultation en cours
Ces délicatesses judiciaires ont trouvé un premier écho à Ottawa. En décembre 2016, la ministre de la Justice du Canada, Jody Wilson-Raybould, déclarait que « […] la criminalisation disproportionnée de la non-divulgation de la séropositivité décourage bon nombre de personnes de passer des tests de dépistage et de se faire traiter […]. Le système de justice pénale au Canada doit s'adapter pour mieux refléter les données scientifiques disponibles[…]. » Un groupe de travail réunissant les acteurs concernés travaille actuellement à une réforme. Rien toutefois de concret n'en est encore ressorti de leurs travaux.
De son côté, la CCRCV mène une consultation pancanadienne auprès d'une quarantaine d'organisations pour établir un consensus sur les recommandations à adresser au gouvernement. « Nous ne savons pas, à ce stade-ci, quelle serait la meilleure façon de réformer, mais nous savons ce qui doit l'être, commente Nicholas Caivano, analyste des politiques au Réseau juridique canadien VIH/sida. La criminalisation ne doit s'appliquer que dans des cas d'intention avérée de transmission, jamais lorsque des précautions empêchant la transmission ont été prises, et on ne doit jamais recourir à l'accusation d'agression sexuelle dans un cas de non-divulgation. »
En attendant une réforme du droit criminel (relevant du ministère de la Justice fédéral), la CCRCV n'exclut pas de demander un moratoire sur les poursuites (incombant aux provinces). « On observe une méconnaissance de la problématique chez les procureurs, dit Liz Lacharpagne. On souhaiterait des directives pour que les poursuites soient menées de manière éclairée, en tenant compte des avancées scientifiques. »
À Québec, au bureau de la ministre de la Justice, Stéphanie Vallée, on se garde de tout commentaire sur l'avancée des travaux, préférant s'en remettre au fédéral. Le ministère fédéral de la Justice a décliné notre demande d'entrevue, jugeant toute prise de parole prématurée dans les circonstances. « Ce travail, qui comporte un vaste examen du droit pénal, du rôle de la santé publique, des sciences médicales applicables et des pratiques d'inculpation et de poursuite actuelles, est en cours », ont-ils fait valoir par courriel.
Derrière la jurisprudence
La Cour suprême du Canada (CSC) a établi en 1998 qu'une personne séropositive doit divulguer son statut avant une relation sexuelle exposant à un risque important de transmission. La non-divulgation est considérée comme une fraude au consentement du partenaire. Une relation sexuelle non consentie est considérée comme une agression sexuelle. En 2012, l'arrêt Mabior instaure la notion de « possibilité réaliste » de transmission. La CSC considère que cette possibilité n'est pas établie si la charge virale est faible et si un condom est utilisé. Implicitement, si seul l'un de ces deux critères est rempli, il y a « possibilité réaliste ». Ce que la science contredit.
À la traîne de la science
L'étude Partner a été menée entre 2010 et 2013 auprès de 767 couples sérodiscordants. En moyenne, au début de l'étude, les partenaires séropositifs suivaient une thérapie antirétrovirale depuis cinq ans. Les couples avaient des relations sexuelles sans condom depuis deux ans. Avec un total de 44 000 relations sans condom, aucune transmission n'a eu lieu.
Published in Le Devoir, on August 14, 2017