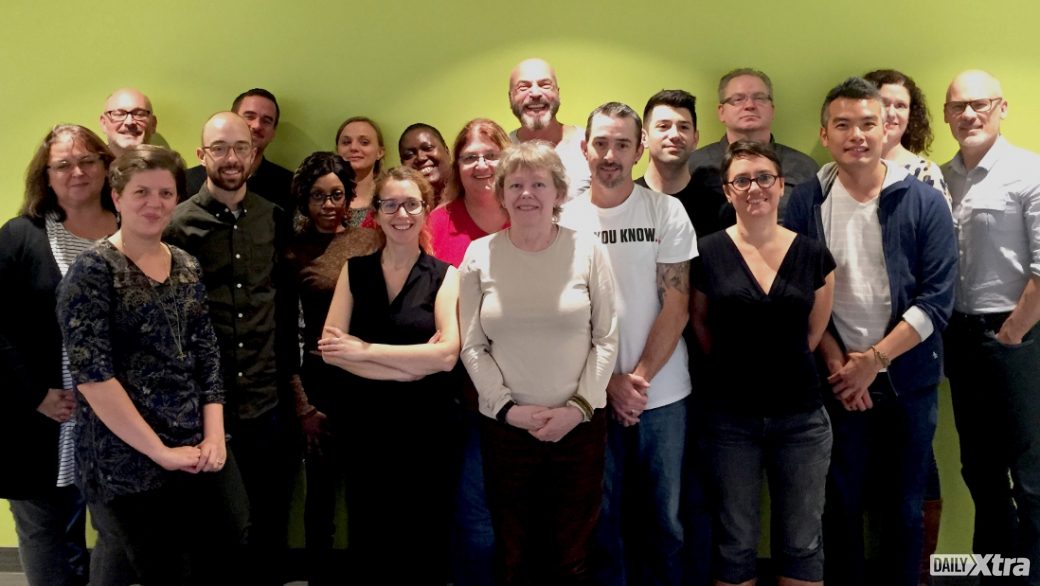 HIV activists form Canadian coalition to fight criminalization
Aggravated sexual assault convictions for HIV non-disclosure are unjust, members say.
A group of HIV activists, lawyers, and service providers from across Canada have formed a national coalition to call for an end to the criminalization of people living with HIV.
The Canadian Coalition to Reform HIV Criminalization, years in the making, will lobby nationally for people who have been charged for not disclosing their HIV status. Up until now, this work was only done locally and provincially, and mostly by lawyers rather than people most affected by the law.
"We have an amazing expert community of lawyers working on this issue," says Alexander McClelland, a Montreal-based HIV criminalization researcher and member of the coalition. "But lawyers talk to other lawyers and haven't been engaged more broadly. So hopefully we can shift things with the way the coalition is organized. We're really centrally placing lived experience of people on our steering committee."
Under Canadian law, a person living with HIV must disclose their status to anal and vaginal sexual partners or face the charge of aggravated sexual assault, which carries a maximum lifetime sentence and registry as a sex offender. This standard was most recently upheld in a 2012 Supreme Court of Canada ruling based on outdated science. The court ruled that to be considered safe enough not to disclose, HIV carriers must have very low viral load and wear condoms. Research now shows, however, that low viral load itself is enough to be nearly perfectly safe.
Coalition members met in October after many attended the HIV Is Not A Crime 2 Training Academy in Huntsville Alabama. Realizing the national level of organization in the United States led by people who have been charged and convicted, the attendees realized Canada needed something similar.
The coalition wants to limit prosecutions to intentional transmissions of HIV. Of over 180 known HIV prosecutions in Canada since the discovery of the virus as the cause of AIDS, there have been just two known intentional transmissions, according to Cecile Kazatchkine, senior policy analyst with the Canadian HIV/AIDS Legal Network.
The large percentage of unjust prosecutions in Canada, she says, has a chilling effect on people living with the virus.
"Many [HIV positive] people fear being prosecuted, of that happening to them at some point, like an old partner coming back to them and saying things that may not be true but it's one word against another."
The law is constructed to protect the sexual autonomy of women, Kazatchkine says, but it can often have the opposite effect on many HIV-positive women living in abusive relationships who fear their partners could use their status against them if they tried to leave.
"There's a climate of fear and uncertainty that guides everything that we do and so it would be great to intervene in that and change the current situation," adds McClelland, who lives with HIV.
Though still in its early stages, the coalition is concentrating on three areas: involving the lived experiences of those who live with the virus and have been criminally charged, lobbying provincial and federal politicians to change the Criminal Code and how it is enforced, and publicizing unjust prosecutions.
The group is also working on specific demands for the federal government, which writes the criminal law, and for provincial governments, which administer the law through the courts.
McClelland says coalition members have spoken to Minister of Justice Jody Wilson-Raybould, which he finds promising, since no such meeting took place under the previous Conservative government.
"It's also really, really hard to get the Criminal Code reformed," he notes, "but if we can appeal to members of parliament that it's being applied so unjustly, then potentially there's an option for that."
Published in DailyXtra on Nov 14, 2016