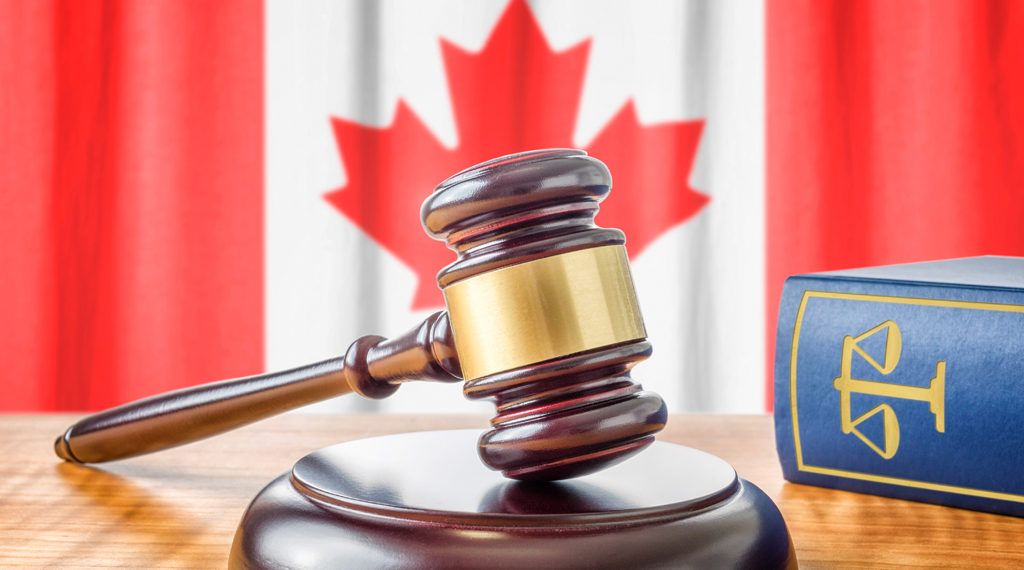 Misinformation is the real culprit in British Columbia HIV case
Police and media left out key details of HIV non-disclosure charges – By Niko Bell
The case of Brian Carlisle shows that when it comes to HIV, what you don't know can hurt you.
Last summer, Mission RCMP reported that Carlisle, a 47-year-old marijuana activist, had been charged with three counts of aggravated sexual assault for not disclosing to his sexual partners that he has HIV. The RCMP posted Carlisle's name and photo, asking for any other partners who might have been exposed to come forward.
At the time, the RCMP said that while they would not normally publish private medical information, "the public interest clearly outweighs the invasion of Mr Carlisle's privacy."
Xtra does not usually publish the names of people charged with HIV non-disclosure, but Carlisle has given permission to Xtra to publish his name and HIV status.
In the following months, three charges of aggravated sexual assault against Carlisle swelled into 12.
But the RCMP failed to mention a crucial fact: Carlisle couldn't transmit the virus to anyone.
After studying thousands of couples over decades of research, HIV scientists around the world have reached the consensus that people with HIV who regularly take medication and achieve a suppressed viral load cannot transmit the virus through sexual contact. Like most HIV patients in British Columbia, Carlisle's viral load was suppressed, so none of the women he had sex with were in any danger of contracting the virus.
Months after publicly disclosing his HIV status, Crown prosecutors stayed all charges against Carlisle. But it became stunningly clear that not only had the police not fully informed the public that Carlisle was uninfectious, they also hadn't properly informed Carlisle's alleged victims.
One woman who had sex with Carlisle told the CBC anonymously about going through PTSD, anxiety and depression, losing her job and going bankrupt because she thought she might have HIV.
Not only did the woman mistakenly think she could have contracted HIV, she also said she thought she still might become infected. Nine months after charges were laid against Carlisle, she told the CBC she still had to "wait one more year to know if I have HIV or not," and that she was still taking HIV tests every three months to ensure the virus did not appear. She said she still avoids sexual relationships out of fear of having to disclose that she might have HIV.
This understanding of how HIV testing works is catastrophically wrong. Modern HIV testing technology, like that used by the BC Centre for Disease Control, catches 99 percent of new HIV infections only six weeks after a new infection. If even that window is too large, new technologies like RNA amplification, also used in BC, can cut the time down to only two weeks.
Even if Carlisle's viral load had been high enough to transmit the virus, which it was not, the women he had sex with could have been given a clear bill of health only days after the RCMP knocked on their doors.
The CBC, however, did not correct the woman's misinformation, and reported as fact that the women involved would have to undergo annual testing to make sure they do not have HIV.
Mission RCMP would not confirm at what point they discovered that Carlisle's viral load was suppressed, or when they informed the women involved, because they say the investigation into Carlisle is still open. It's also not clear who told the women they might be infected, or that they required yearly HIV testing.
Regardless what you think of Carlisle's choice not to inform his sexual partners that he had HIV, and regardless whether you care about the publication of his name and HIV positive status, much of the psychological harm suffered by the women in Carlisle's case was for nothing. Accurate medical information might have saved them months or years of anxiety, fear and isolation.
Carlisle's case is an example of what many HIV experts say is a cycle of fear, stigma and misinformation surrounding HIV, propelled by police and prosecutors' use of the criminal law against people who are HIV positive. Criminal prosecutions, experts say, make people less likely to seek medical help or get tested, and can increase the likelihood of new infections. One study found thathalf of the targets of HIV non-disclosure prosecutions are Black men, and nearly 40 per cent are men with male partners.
Media reports in other high profile Canadian HIV cases have also skimmed over the medical science, adding to public confusion around HIV safety.
In December, a federal government report recommended that prosecutors should move away from the "blunt instrument" of the criminal law to handle HIV non-disclosure cases, and the government of Ontario announced it would stop prosecuting cases involving people with low viral loads. BC's attorney general said in December he would also reconsider the province's policy, but recent updates to the Crown counsel policy manual do not rule out prosecuting people whose viral load makes the virus intransmissible.
Regardless of the law, the least that the police and journalists can do is be honest and accurate about the actual risks involved in HIV cases. Carlisle's case shows just how devastating ignorance can be.
Published in Xtra on May 5, 2018