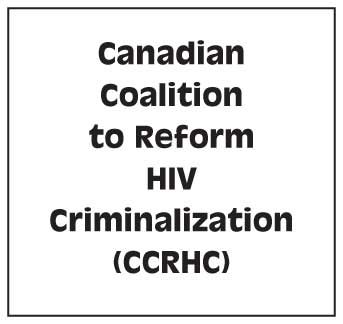 Endorse the CCRHC Consensus Statement: End Unjust Prosecutions for HIV Non-disclosure
We find ourselves at a crucial moment in our efforts to reform discriminatory and unjust laws and practices that criminalize people living with HIV.
The Canadian Coalition to Reform HIV Criminalization (CCRHC) has developed a Community Consensus Statement on actions federal, provincial and territorial governments must take to address the overly broad use of the criminal law in cases of alleged HIV non-disclosure.
In developing this statement, the CCRHC consulted with people living with HIV, service providers, communities affected by HIV and over-criminalization, scientific experts and others, through multiple rounds of in-person and electronic consultation throughout Canada.
We are now seeking wide endorsement by organizations in Canada involved in human rights and the response to HIV with the aim of building a common advocacy agenda aimed at limiting unjust and harmful prosecutions.
Please read and sign on to the Community Consensus Statement on behalf of your organization today using this link:  https://www.surveymonkey.com/r/CCRHCstatement.