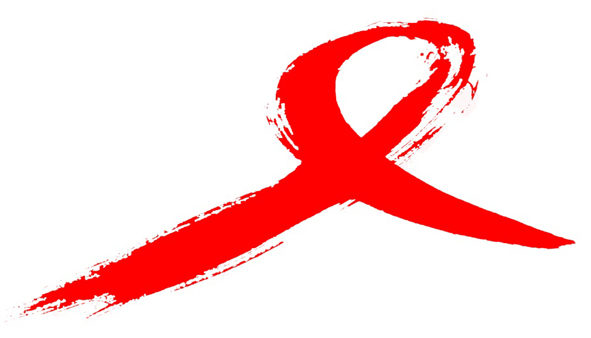 Spit and HIV: the violence of words
Automatic translation via Deepl.com. For original article in French, please scroll down.
Spit and HIV: the violence of words
Following the release of an amateur video in which a police officer stopped and violently beat a demonstrator, a spokesperson for the police union Alliance, in defence of the officer involved, claimed that the person stopped spat blood in the officer's face and said, "I have AIDS, you're going to die. Since then, the victim has denied living with HIV and having threatened the police officers with "contamination" by spitting on them.
The case has swelled up in some media outlets, which have taken up the police unionist's explanations without deflating the sensationalism surrounding the "danger" of spitting on an HIV-positive person.
Faced with this, many of his AIDS activists and associations of people living with HIV intervened to put the facts in their place, regardless of the position of responsibility that existed during the arrest. "The rapidity of news coverage regularly implies approximations or, worse, leaving room for false beliefs. This is particularly true with regard to HIV/AIDS. But to allow false ideas to be conveyed is to feed the serophobia that plays into the hands of the epidemic," explains AIDES in its press release published in emergency on 20 January.
On Twitter, the president of Act Up-Paris, Marc-Antoine Bartoli, is moved and says that "aggression or "the attack on AIDS does not exist". A few weeks ago Act Up New York had to deal with a similar case. It is important to remember that people who test positive for HIV have access to treatment that makes their viral load undetectable and cannot transmit HIV. First fact. The second is that, first and foremost, "the modes of contamination are sexual secretions, breast milk, blood. Saliva does not transmit HIV. Moreover, HIV has very low resistance to the open air. After five to ten seconds in the open air, a drop of blood no longer contains the virus," AIDES recalls.
These simple indications would have deflated a Serophobic line of defence from the outset, continuing to play on irrational fears. "It is everyone's responsibility to recall this information as soon as necessary. Without this, stigmatization and false beliefs will not be able to stop," continues AIDES. And the media have their role to play in informing. This is what Fred Colby, a gay activist who is openly HIV-positive and committed to AIDES, is calling for: "People living with HIV are not walking viruses. People living with HIV are not walking viruses. The media needs to think before they publish this kind of thing or qualify it by talking about treatment and undetectable viral load. Without this prerequisite, this spitting case is likely to come back in the news, without any lessons being learned from the previous one. Again to the detriment of HIV-positive people.
---
Crachat et VIH : la violence des maux
À la suite de la diffusion d'une vidéo amateur, dans laquelle un policier interpelle et frappe violemment un manifestant, le porte-parole du syndicat de policiers Alliance affirmait, pour la défense de l'officier mis en cause, que la personne interpellée aurait craché du sang au visage du policier en disant : « J'ai le sida, tu vas crever ». Depuis, la victime réfute vivre avec le VIH et avoir menacé les policiers de « contamination » en leur crachant dessus. L'affaire a enflé dans certains médias, qui ont repris à leur compte les explications du syndicaliste de la police, sans pour autant dégonfler le sensationnalisme autour du « danger » d'un crachat d'une personne séropositive au VIH. Face à cela, de nombreux-ses militants-es de la lutte contre le sida et des associations de personnes vivant avec sont intervenus pour remettre les faits à leur place, peu importe la position sur les responsabilités en cours durant l'arrestation. « La rapidité de traitement de l'actualité implique régulièrement des approximations ou pire, de laisser la place à de fausses croyances. C'est particulièrement vrai concernant le VIH/sida. Or, laissez véhiculer de fausses idées, c'est nourrir la sérophobie qui fait le jeu de l'épidémie », explique AIDES dans son communiqué publié en urgence, le 20 janvier. Sur Twitter, le président d'Act Up-Paris, Marc-Antoine Bartoli, s'émeut et indique que « l'agression ou « l'attaque au sida n'existe pas ». Il y a quelques semaines Act up New-York a eu à faire à un cas similaire. Il est important de rappeler que les personnes dépistées séropositives ont accès à un traitement qui rend leur charge virale indétectable et ne peuvent pas transmette le VIH. Premier fait. Le second, c'est qu'avant toute chose, « les modes de contamination sont les sécrétions sexuelles, le lait maternel, le sang. La salive ne transmet pas le VIH. De plus, le VIH a une très faible résistance à l'air libre. Après cinq à dix secondes à l'air libre, une goutte de sang ne contient plus de virus », rappelle AIDES. Ces simples indications auraient permis de dégonfler d'emblée une ligne de défense sérophobe, continuant de jouer sur les peurs irrationnelles. « Il est de la responsabilité de toutes et tous de rappeler dès que nécessaires ces informations. Sans cela, les stigmatisations et fausses croyances ne pourront pas cesser », continue AIDES. Et les médias ont leur rôle d'information à jouer. C'est ce que réclame Fred Colby, activiste gay, ouvertement séropositif et engagé à AIDES: « Les personnes vivant avec le VIH ne sont pas des virus ambulants. Il faut que les médias réfléchissent avant de publier ce genre de choses ou nuancent en parlant du traitement et de la charge virale indétectable ». Sans ce préalable, cette affaire du crachat risque de revenir dans l'actualité, sans qu'aucune leçon ne soit tirée de la précédente. Au détriment, encore, des personnes séropositives.