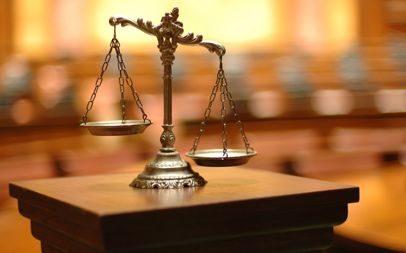 Concealing HIV-Aids ground for annulment
The concealment of Human Immunodeficiency Virus-Acquired Immune Deficiency Syndrome (HIV-Aids) status could be a ground for annulment of marriage although no criminal liability will be imposed, a lawyer said. Ateneo Public Interest and Legal Advocacy Center (Apila) director Romeo Cabarde Jr. said on Friday, February 3, during the Consultation and Harmonization Meeting with Partners at Brokenshire Hospital, Davao City, that under the Republic Act 8504 (Philippine Aids Prevention and Control Act of 1998) that no legal cases will be charged if an infected person opted to hide his or her status.
But, under Section 34 that "any person with HIV is obliged to disclose his or her HIV status and health condition to his or her spouse or sexual partner at the earliest opportune time." He made the statement after one participant raised a question during the open forum whether not revealing intentionally to his or her spouse that he or she has HIV-Aids could have legal consequences considering the serious implication, known to have no cure yet, when transmitted through sexual intercourse. The lawyer said that according to the Family Code of the Philippines, a marriage may be annulled if the consent of either party was obtained by fraud. Under Article 46, that any of the following circumstances shall constitute fraud referred concealment of sexually transmissible disease, regardless of its nature, existing at the time of the marriage. Thus, Cabarde urged health advocates during the event to be cautious and keep the confidentiality of individuals who are positive with the disease and provide the full protection of his or her human rights and civil liberties in accordance with the law. If someone disclosed their patient's status without permission, they could face charges and penalties for breaching the medical confidentiality of the person infected with HIV-Aids. Instead of leading the person's admission, he said that the health advocates should instead encourage those infected to divulge their status themselves. "As an advocate, that's the best thing we can do hindi natin pangunahan na i-reveal (spearhead the revelation) without their consent because we will have a criminal liability," Cabarde said. Cabarde added the agency will strengthen their awareness campaign and counselling once the infected person announce that he or she is ready to disclose and further assist their partners on how they would deal with the revelation.
Published in SunStar on February 4th, 2017