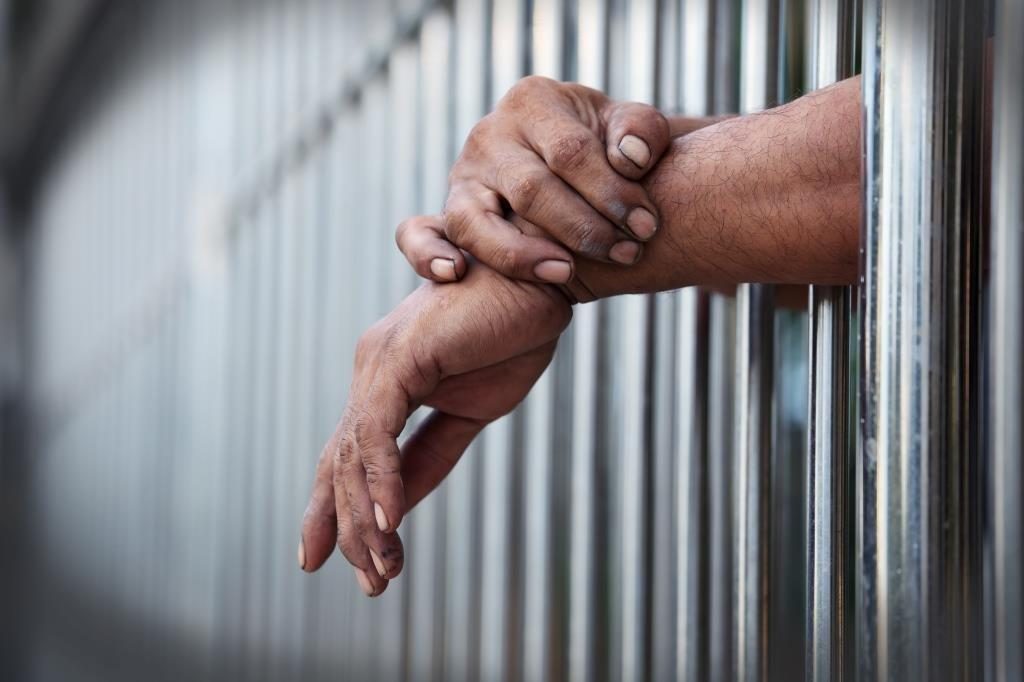 New round of HIV criminalization in Poland
New round of HIV criminalization in Poland
This week, Polish President Andrzej Duda signed a law amending the country's Criminal Code. Its content, coupled with other measures to combat COVID-19, was originally intended to create better conditions for overcoming the crisis. However, despite this, it, without any justification or prior approval, also included a number of provisions regarding the intensification of the criminalization of HIV.
According to the comments of activists familiar with the situation, the following amendments were made to the law of June 6, 1997 – the Polish Criminal Code :
"1) Article 161 is replaced by the following:
Section 161.
§ 1. Any person who knows that he is infected with HIV and exposes another person to the risk of infection shall be punished by imprisonment for a term of 6 months to 8 years.
§ 2. Any person knowing that he suffers from a venereal or [other] contagious disease, a serious chronic disease or a disease that threatens his life, and exposing the other person to the risk of infection, shall be punished by imprisonment of 3 months to 6 years.
§ 3. If the person who committed the act specified in § 2 exposes many people to the risk of infection, he shall be punished by imprisonment for a term of 1 to 10 years.
§ 4. The prosecution of a crime referred to in § 1 or § 2 takes place at the request of the victim. "
According to experts, the changes made to the Criminal Code have significantly tightened the forms and methods of combating people living with chronic diseases, including HIV infection. Previously , according to them, the same acts were punished:
In paragraph 1, by imprisonment for a term of up to 3 years.
In subsection 2, a fine, restriction of liberty or imprisonment for a term not exceeding 1 year.
The provisions of § 3 have not previously been applied.
Regardless, since 2015, sentences of imprisonment (a fine or restriction of liberty) have been applied to all crimes established by this article of the Criminal Code. Thus, in the case of the offenses referred to in § 1 and § 2, the punishment, in addition to the fine and restriction of liberty, could also entail a real prison term.
It should be noted that according to experts, the criminalization of HIV throughout the world continues to be a serious barrier to the effective fight against infection. By exacerbating stigma and discrimination and counteracting the prevention, testing, treatment and care of people living with HIV, regulations that act as tools for criminalization are most often written or applied based on a false or outdated perception of the virus, and in particular about ways to transmit it.
Criminal or administrative prosecutions most often relate to activities where the risk of HIV transmission is negligible or completely absent, including: vaginal and anal sex, provided that "positive" partner uses uncontrolled contraception or undetectable viral load, oral sex, breastfeeding, bites, scratches spitting.
As of 2019, global monitoring has shown that a total of 75 countries (103 jurisdictions) have HIV-specific laws or determine HIV infection as a disease that is relevant to the law.
As of December 31, 2018, in 29 countries there were cases of applying HIV-specific laws, in 37 countries – general criminal or similar laws to HIV +, and in 6 – the use of both.
In more than three years of observation in 49 countries, at least 913 arrests, prosecutions, appeals and / or acquittals have occurred. The largest number of cases was recorded in Russia (314), Belarus (249) and the USA (158).
An analysis of the manifestations of criminalization shows that prosecution, aggravated by discrimination, most often affects precisely marginalized groups of the population, including drug users, ethnic minorities with a different gender identity or sexual orientation, uncertain immigration status, homeless people, sex -workers and others
Meanwhile, over the past few years, promising changes have taken place in the jurisdictions of many countries, especially those dealing with office work.
So, on January 1, 2019, in six countries of the world, precedent cases were established when the application of the law is limited by the data of modern science. Since 2016, 2 laws on the criminalization of HIV were repealed, 2 more were declared unconstitutional, 7 laws were changed, and at least 4 more bills were recalled.
Last month, it became known that the Legislative Assembly of Washington (USA) approved a bill that transferred to the administrative plane an offense related to the deliberate exposure of a person to the risk of sexual transmission of HIV. The previously mentioned act qualified as criminal and could entail a real criminal punishment.
---
Новый виток криминализации ВИЧ в Польше
На этой неделе президентом Польши Анджеем Дуда был подписан закон о внесении изменений в Уголовный кодекс страны. Его содержание вкупе с иными мерами по борьбе с COVID-19, изначально было призвано создать лучшие условия для преодоления кризисной ситуации. Однако, несмотря на это, оно без каких-либо оснований и предварительных согласований, также включило в себя ряд положений, касающихся усиления криминализации ВИЧ.
Согласно комментариям активистов, знакомых с ситуацией, в закон от 6 июня 1997 года – Уголовный кодекс Польши – были внесены следующие изменения:
«1) статья 161 заменяется следующей:
Статья 161.
§ 1. Любой человек, зная, что он инфицирован ВИЧ и подвергая другого человека риску инфицирования, подлежит наказанию в виде лишения свободы на срок от 6 месяцев до 8 лет.
§ 2. Любой человек, зная, что он страдает венерическим или [иным] контагиозным заболеванием, серьезным хроническим заболеванием или болезнью, которая угрожает его жизни, и подвергая другого человека риску инфицирования, подлежит наказанию в виде лишения свободы на срок от 3 месяцев до 6 лет.
§ 3. Если лицо, совершившее деяние, указанное в § 2, подвергает многих людей риску инфицирования, оно подлежит наказанию в виде лишения свободы на срок от 1 до 10 лет.
§ 4. Преследование за преступление, указанное в § 1 или § 2, происходит по ходатайству потерпевшего.»
Как отмечают специалисты, внесенные в УК изменения заметно ужесточили формы и методы борьбы с людьми, живущими с хроническими заболеваниями, в том числе ВИЧ-инфекцией. Ранее, по их словам, те же деяния наказывались:
В части § 1 – лишением свободы на срок до 3 лет.
В части § 2 – штрафом, ограничением свободы или лишением свободы на срок до 1 года.
Положения § 3 ранее не применялись.
Независимо от этого, с 2015 года наказания в виде лишения свободы (штрафа или ограничения свободы) применялись ко всем установленным данной статьей УК преступлениям. Таким образом, в случае правонарушений, указанных в § 1 и § 2, наказание, помимо штрафа и ограничения свободы, могло также повлечь за собой и реальноый тюремный срок.
Отметим, что по данным специалистов, криминализация ВИЧ во всем мире продолжает оставаться серьезным барьером для эффективной борьбы с инфекцией. Усугубляя стигму и дискриминацию и противодействуя профилактике, тестированию, лечению и уходу за людьми, живущими с ВИЧ, нормативные акты, которые действуют в качестве инструмента криминализации, чаще всего написаны или применяются на основании ложного или устаревшего представления о вирусе, и, в частности, о способах его передачи.
Уголовное или административное преследование чаще всего касается действий, где риск передачи ВИЧ незначителен или полностью отсутствует, в том числе: вагинальный и анальный секс при условии использования барьерной контрацепции или неопределяемой вирусной нагрузки у «позитивного» партнера, оральный секс, кормление грудью, укусы, царапины, плевки.
По сотоянию на 2019 год глобальный мониторинг показал, что в общей сложности 75 стран мира (103 юрисдикции) имеют ВИЧ-специфические законы или определяют ВИЧ-инфекцию релевантным для права заболеванием.
По состоянию на 31 декабря 2018 года в 29 странах имели место случаи применения ВИЧ-специфических законов, в 37 странах – общих уголовных или подобных им законов к ВИЧ+, и в 6 – использование тех и других.
За более чем три года наблюдений в 49 странах произошло не менее 913 арестов, судебных преследований, апелляций и / или оправдательных приговоров. Наибольшее количество случаев было зарегистрировано в России (314), Беларуси (249) и США (158).
Анализ вариантов проявления криминализации показывает, что судебное преследование, усугубляемое дискриминацией, чаще всего затрагивает именно маргинализированные группы населения, в том числе, лиц, употребляющих наркотики, относящихся к этническим меньшинствам, имеющих иную гендерную идентичность или сексуальную ориентацию, неопределенный иммиграционный статус, бездомных, секс-работниц и др.
Между тем в течение ряда последних лет в юрисдикциях многих стран, особенно касающихся делопроизводства, произошли многообещающие изменения.
Так, на 1 января 2019 года в шести странах мира были установлены прецедентные случаи, когда применение закона ограничивается данными современной науки. С 2016 года 2 закона о криминализации ВИЧ были отменены, еще 2 – признаны неконституционными, 7 законов – изменены, и еще минимум 4 законопроекта – отозваны.
В минувшем месяце стало известно, что законодательное собрание штата Вашингтон (США) одобрило законопроект, который перевел в административную плоскость правонарушение, связанное с умышленным подвержением лица риску половой передачи ВИЧ. Ранее указанное деяние квалифицировалось как преступное и могло повлечь за собой реальное уголовное наказание.