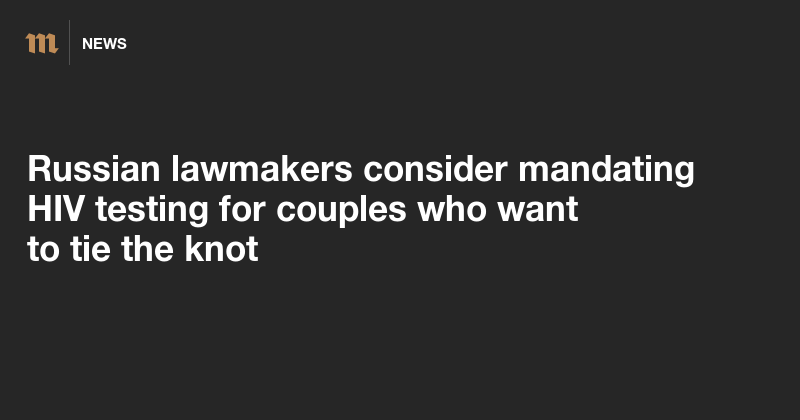 The lower house of the Russian parliament is considering legislation that would force couples wishing to get married to agree to mandatory HIV testing. The bill was submitted to the Duma by Magomed Selimkhanov, a Chechen deputy from the ruling United Russia party.
The legislation's memorandum states that such a law would help identify cases of HIV infection that are currently going unrecorded, allow people get medical attention earlier, reduce the number of children infected with the disease, and contribute to the fight against the spread of HIV in Russia.
The Duma's committee on health has supported mandatory HIV testing as a requirement for marriage. Anna Popova, the head of Russia's Federal Service for Supervision of Consumer Rights Protection and Human Well-Being, has also signaled her support for such regulations.
According to Popova's agency, more than 160,000 cases of HIV infection have been recorded in Russia over the past two years. Almost half of these cases are among Russians between the ages of 30 and 40. Roughly 20,000 HIV-infected people in Russia die every year.
Ramzan Kadyrov, the head of Russia's Chechen Republic, is appealing on Instagram to Russian lawmakers, asking them to back the legislation. Chechnya has enforced such a policy since 2011, testing more than 95,000 people and discovering 94 cases of HIV infection, Kadyrov says.