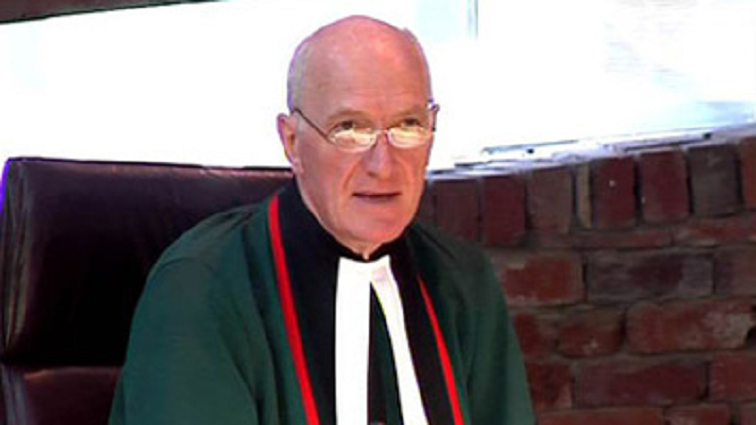 Justice Cameron calls for banishing of discriminatory laws worldwide
Retiring Constitutional Court Justice, Edwin Cameron, has called on countries around the world to tackle discriminatory laws within their criminal justice systems as a means to fully embrace the prescripts of Sustainable Development Goal 16 (SDG16 ).
SDG16 calls for advances in ending violence, promoting the rule of law, strengthening institutions and increasing access to justice for all.
Cameron was among the keynote speakers at the 2019 United Nations High Level Political Forum on Sustainable Development in New York and pointed to the degradation of institutions in his own country as a case in point.
The forum is being held under the theme "empowering people and ensuring inclusiveness and equality".
But it's an assessment of the role criminal law plays in excluding people from society that is of most concern to Cameron who sits on South Africa's apex court.
"Discriminatory criminal laws that target people based on their sexual orientation, I speak with personal knowledge of that as a proudly and openly gay man, gender identity, drug use or those that criminalise sex work or adolescents exploring their sexuality with each other – an issue on which the Court on which I sit, a few years ago struck down a criminal prohibition on youngsters under 16 having sexually exploratory contact with each other. Or women making reproductive health decisions – all these laws do leave people behind but they do more than that. They actively push them down and back, they are an unjust, irrational targeting and persecution of people through the criminal law."
He explained that criminal law was being misused and distorted to target certain groups disproportionately – among them people who use drugs, people who offer sexual services for reward, men who have sex with men, women seeking reproductive services and people living with HIV among others.
SABC News team asked him how he viewed South Africa's implementation of the targets contained in SDG16.
"What I can say is the degradation of independent intuitions in our country over the last 9 years undoubtedly affected law enforcement, we have degradation of crime intelligence, degradation of the independent prosecuting authority, degradation of the police at the top ranks – it enfeebled and affected law enforcement throughout. What we do know as judges and law enforcement officials is that abstract policies, grand visions, laws – we've got lots of those in South Africa. If there's an issue, we in SA have known over the last 25 years of democracy how to throw laws and policies at it. What we need in SA is application."
On the question of ending violent crime, particularly in the South African context, he warned that harsher sentences were not the answer.
"We know that harsh sentences do not deter crime, what does deter crime is the certainty of detection, arraignment and prosecution. It's not high sentences. So if we in South Africa can get our law enforcement agencies, crime intelligence agencies, CID agencies back operating again – I do believe we can because we have a president who's committed to social justice, a president who is committed to a functioning disinterested bureaucracy and government services. I believe we can reduce crime and I think it's a practicable result but of course it takes a lot of institutional work, there's no magical answer but it can be done with a lot of hard work from all of us."
Cameron will step down from the Constitutional Court on August 20th – exactly 25 years after his appointment to the bench by former President Nelson Mandela in 1994.