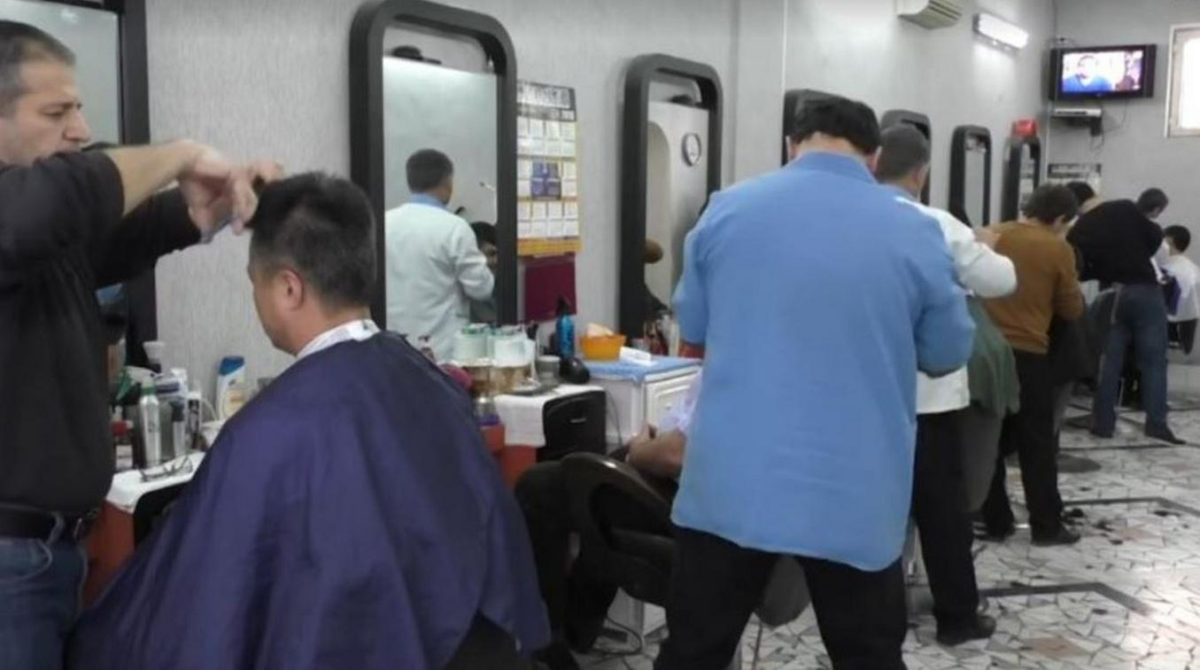 Rahmon introduced criminal liability for hairdressers to HIV infection (Google translation from Russian)
In Tajikistan, the liability of doctors, beauty salons, hairdressers and other service enterprises for HIV infection has been strengthened. The President of the Republic, Emomali Rakhmon, has signed amendments to the Criminal and Administrative Codes made and supported by the Parliament, the Khovar agency reports .
Responsibility, according to the law, is provided for those employees who "due to non-compliance with sanitary and hygienic, sanitary and anti-epidemic rules and regulations have become the cause of the HIV / AIDS virus." The punishment is also tightened for those who are engaged in the import and production of low-quality or counterfeit medicines that do not meet established standards, or sells expired medicines.
Other amendments made to the Criminal Code strengthened the responsibility for intentional infection with the HIV / AIDS virus and human trafficking. For how long the penalties are tightened, it is not reported, it says only that "the full text of the adopted laws will be published in the official press of the country in the coming days."
The first, which became known to the media, the case of accountability in Tajikistan of a person guilty of mass infection of the disease, occurred in August 2018. A court in the Sharuz district of the Khatlon region sentenced a local woman who engaged in prostitution and thus infected 10 men with HIV, to one year's imprisonment.
Later began "sanitary" raids on hairdressing and dental clinics. In the Khatlon region, several barber shops, beauty salons and dental clinics were closed, and in the Sughd region, dozens of dental offices and beauty salons closed for violation of sanitary and hygienic standards.
This happened after September 1 at the State Medical University Rakhmon criticized the activities of private dental clinics, expressed concern about the growth of infectious diseases, instructing the Ministry of Health and other specialized departments to "take action", and also proposed criminal liability for dentists and hairdressers customers are infected with any kind of infection.
Source: Fergana News, January 3, 2019
———————————–
Рахмон ввел ответственность для парикмахеров за заражение ВИЧ
В Таджикистане усилена ответственность врачей, работников салонов красоты, парикмахерских и других предприятий сферы обслуживания за заражение ВИЧ. Президент республики Эмомали Рахмон подписал внесенные и поддержанные парламентом поправки в Уголовный и административный кодексы, сообщает агентство «Ховар».
Ответственность, говорится в законе, предусмотрена для тех сотрудников, которые «из-за несоблюдения санитарно-гигиенических, санитарно-противоэпидемических правил и норм стали причиной заражения вирусом ВИЧ/СПИД». Наказание ужесточено также для тех, кто занимается ввозом и производством низкокачественных или поддельных медикаментов, не отвечающих установленным стандартам, или продает просроченные лекарства.
Другими изменениями, внесенными в УК, усилена ответственность за умышленное заражение вирусом ВИЧ/СПИД и торговлю людьми. На какие сроки ужесточены наказания, не сообщается, говорится только, что «полный текст принятых законов в ближайшие дни будет опубликован в официальной прессе страны».
Первый, ставший известным СМИ, случай привлечения к ответственности в Таджикистане лица, виновного в массовом заражении болезнью, произошел в августе 2018 года. Суд Шаартузского района Хатлонской области приговорил местную жительницу, занимавшуюся проституцией и заразившую таким образом ВИЧ-инфекцией 10 мужчин, к одному году лишения свободы.
Позже начались «санитарные» рейды на парикмахерские и стоматологические клиники. В Хатлонской области были закрыты несколько парикмахерских, салонов красоты и стоматологических клиник, а в Согдийской области за нарушение санитарно-гигиенических норм закрыли десятки стоматологических кабинетов и салонов красоты.
Это произошло после того, как 1 сентября в Государственном медуниверситете Рахмон раскритиковал деятельность частных стоматологических клиник, выразил обеспокоенность ростом инфекционных заболеваний, поручив Минздраву и другим профильным ведомствам «принять меры», а также предложил ввести уголовную ответственность для стоматологов и парикмахеров, если по их вине клиенты заражаются какой-либо инфекцией.