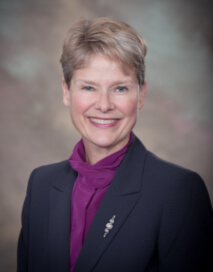 Ingham County prosecutor orders review of HIV felony convictions
Ingham County Prosecutor Carol Siemon ordered her team on Friday to review all prosecutions brought by the county under Michigan's former felony law AIDS — Sexual Penetration with Uninformed Partner. The review found only two prosecutions. One case was dropped, but another, from 1999 remains a pending case.
Siemon has ordered her staff to file a motion refusing prosecution in the case.
"It is inconsistent with my focus on equity and anti-discrimination to charge or prosecute charges under this discriminatory and fear-based statute (the misdemeanor charges that replaced the felony charge in 2019 appropriately requires an individual to specifically intend to transmit their infections by taking actions to transmit it)," wrote in an email to Michigan Advance.
The former felony law criminalized any sexual penetration "however slight" without first disclosing an HIV-positive diagnosis to a partner. The law was adopted in 1988 and went into effect in 1989. Prosecutors were not required to prove an intent to harm in the prosecution, which advocates had called unfair.
She went on, "Certainly, the national racial disparities in who has been charged under similar laws and the additional serious and collateral consequence of potentially having to register under the Sexual Offender Registration Act are very troubling. This means that even a misdemeanor warrant request, if ever received, would be scrutinized carefully to ensure that not only could the crime elements be proven beyond a reasonable doubt but that it is overall in the interest of justice to do so."
Siemon, who has come under pressure from victim's families for what they perceive as her soft on criminal's approach to justice, said the review and subsequent action to decline prosecution were motivated after reading Advance's story about the struggle of Jeremy Merithew. Merithew was convicted under the old felony law, updated in 2019, and spent years in prison. He was ordered to enroll on the sex offender list for 25 years. He is attempting to get a pardon from Gov. Gretchen Whitmer.