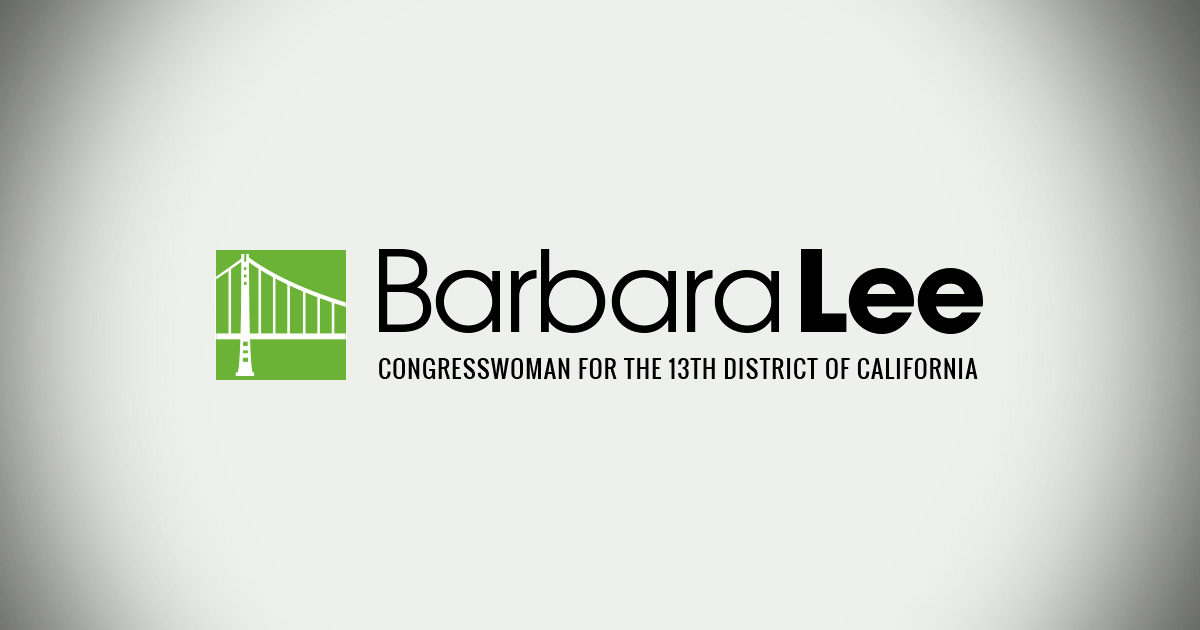 Congresswomen Lee, González Colón Reintroduce Bill to Decriminalize and Destigmatize HIV/AIDS
Washington, D.C. – Today, Congresswoman Barbara Lee and Congresswoman Jenniffer González Colón, Co-Chairs of the Congressional HIV/AIDS Caucus, reintroduced the Repeal Existing Policies that Encourage and Allow Legal (REPEAL) HIV Discrimination Act, which would modernize laws and policies to eliminate discrimination against those living with HIV/AIDS. Federal and state laws, policies, and regulations should not place a unique or additional burden on individuals solely as a result of their HIV status, and the bill offers a step-by-step plan to work with states to modernize their laws.
"HIV criminalization laws are based on bias, not science. Instead of making our communities healthier, these laws breed fear, discrimination, distrust, and hatred," said Congresswoman Lee. "Punishments under these laws or statutes include decades-long sentences and sex offender registration, even for behaviors and situations that pose no HIV transmission risk. These dangerous and stigmatizing laws undermine public health and can contribute to worsening the HIV epidemic – and are one of the top 4 reasons why people living with HIV do not seek medical care.
"Our laws should not perpetuate prejudice against anyone, particularly against those living with diseases like HIV. By introducing this legislation, we are sending a signal that discrimination and stigma have no place in our laws. We must all keep fighting to ensure everyone can live with dignity and respect, and to one day achieve an AIDS-free generation."
"An estimated 38,000 people become infected with HIV in the U.S. each year; a tragic statistic that we can help overcome through education and awareness, not through stigma and discrimination," stated Rep. González Colón. "While modern science and medicine have advanced dramatically improved, some state legislatures are still passing laws that criminalize and penalize people infected with HIV without proof of an actual risk of transmission. That is why I'm joining Congresswoman Lee in introducing the REPEAL Act so that states reform their existing policies to eliminate the harmful consequences of dangerous and stigmatizing state laws that criminalize people living with HIV. As a country, we must come together to advance the dignity of people living with HIV."
Today, 34 states and 2 U.S. territories have criminal statutes based on outdated information regarding HIV/AIDS. This legislation would allow federal and state officials and community stakeholders to work together to repeal laws that target people living with HIV/AIDS. If passed, the act will be a key step toward ending unjust HIV criminalization laws in the United States.