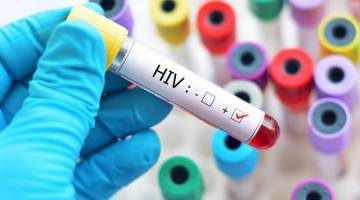 Sources: New Zimbabwe and ZimEye – Published on March 20, 2019
Ziyambi: Government to decriminalise wilful transmission of HIV (New Zimbabwe)
JUSTICE Minister Ziyambi Ziyambi has revealed plans by government to repeal clauses in the Sexual Offences Act which criminalise the deliberate transmitting of HIV by positive sexual partners.
Addressing backbenchers during parliament's question and answer session on Wednesday, Minister Ziyambi said the law has not served its intended purpose of reducing the spread of the virus.
"…Indeed when the legislation came into effect, the thinking there was that, we need to control the spread of HIV by criminalising those who transmit it to partners willingly.
"But global thinking is that the law stigmatises people living with HIV and AIDS. Studies have shown that it does not produce the intended results that it is intended to achieve and so what the ministry is going to do is repeal that section of the law," said Ziyambi.
The Minister was responding to a direct question by Zengeza West MP Job Sikhala who had asked what government was doing in terms of decriminalising the deliberate spread of HIV by sexual partners.
The MDC legislator had also asked if the government was willing to reverse the law arguing it stigmatises people living with HIV and AIDS.
Minister Ziyambi said the envisaged changes could come through the Marriage Bill Act.
"We are looking at perhaps introducing that amendment through the Marriage Bill Act that is due to come," he said.
Zimbabwe in 2001 introduced the Sexual Offences Act which came with criminalisation on deliberate transmission of HIV either through rape cases or by those who do not inform their sexual partners about their HIV positive status in cases of unprotected sex.
Government Repeals Law On Intentional Transmission Of HIV (Zim Eye)
The Minister of Justice, Legal and Parliamentary Affairs Ziyambi Ziyambi has revealed that Government is working on repealing the willful HIV transmission law.
Section 79 (1) of the Criminal Codification and Reform Act on deliberate transmission of HIV reads: "Any person who knowingly that he or she is infected with HIV, or realising that there is a real risk or possibility that he or she is infected with HIV, intentionally does anything or permits the doing of anything which he or she realises involves a real risk or possibility of infecting another person with HIV, shall be guilty of deliberate transmission of HIV, whether or not he or she is married to that other person and shall be liable to imprisonment for a period not exceeding twenty years.
"It shall be a defence to a charge under subsection (1) for the accused to prove that the other person concerned knew that the accused was infected with HIV and consented to the act in question, appreciating the nature of HIV and the possibility of becoming infected with it."
Ziyambi, during a Question and Answer session in Parliament today, said the law will be repealed.
Calls for the law to be repealed have been made since about 3 years ago. In 2016, Elizabeth Tailor Human Rights Award winner and HIV activist, Ms Martha Tholanah said this law must be scrapped because it stigmatised and discriminated against people living with HIV.
Ms Tholanah, who has been living with HIV for the past 17 years, said criminalisation of wilful HIV transmission was done a long time ago on the advent of the disease, when no one wanted to be associated with it.
She, however, said owing to developments in the medical field, HIV is now just like any other disease hence the law must be informed by science trends.
"Evidence has shown that chances of transmitting HIV to another person if you are on treatment are slim. The law must then speak the same language with science to achieve our national and global goals and targets," said Ms Tholanah.
She said the current law discouraged people from getting tested thereby delaying them from accessing treatment early, reversing global efforts to end Aids by 2030.