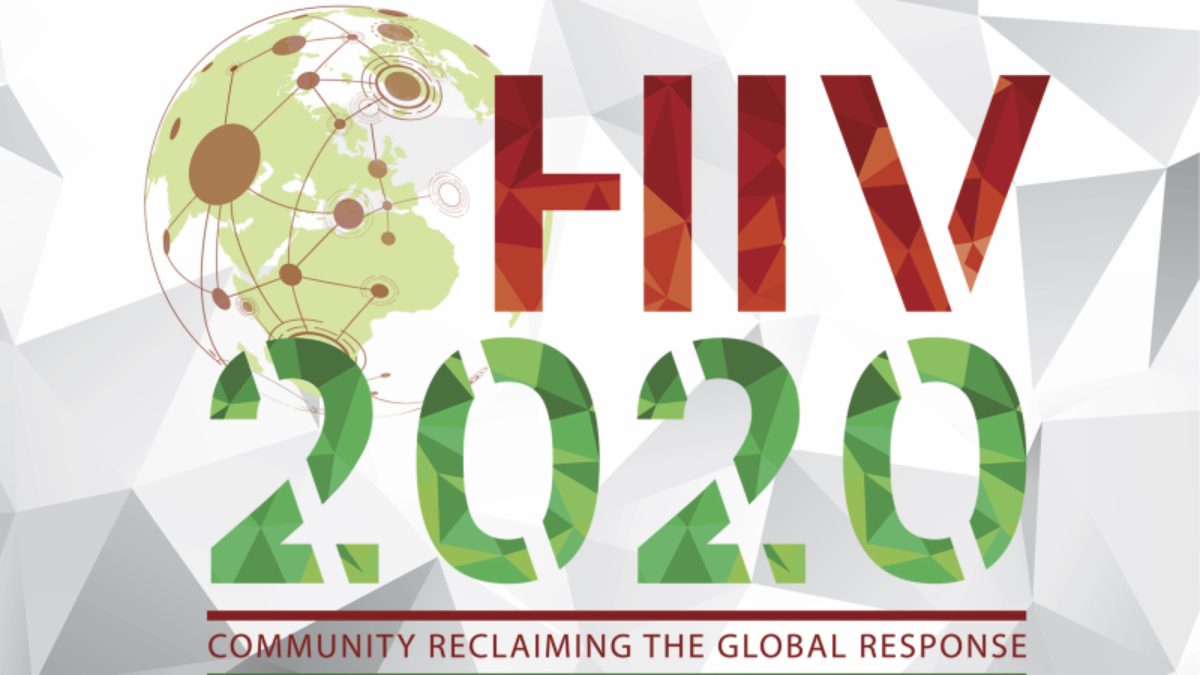 The nine organisations comprising the HIV JUSTICE WORLDWIDE Steering Committee have today (September 18, 2019) announced that they have unanimously agreed to support HIV2020, the international meeting that will take place in Mexico City between July 5-7, 2020.
HIV2020, which is being led by people living with HIV (PLHIV) and other key populations, will be an alternative meeting for individuals who are unable to enter the United States or unwilling to attend the International AIDS Society's conference in San Francisco next year.
HIV JUSTICE WORLDWIDE is a coalition of global, regional and national PLHIV networks and human rights defenders that campaigns to end HIV-related criminalisation.
Last week, two HIV JUSTICE WORLDWIDE Steering Committee members, the Global Network of People Living with HIV (GNP+) and the International Community of Women Living with HIV (ICW), issued a joint endorsement for this community-led event.
"We know that it was not an easy decision for GNP+ and ICW, the only two global networks of people with HIV, to lend their support to an alternative conference rather than the San Francisco conference," said Edwin J Bernard, Global Co-ordinator of the HIV Justice Network which serves as the secretariat for HIV JUSTICE WORLDWIDE.
"GNP+ and ICW have partnered with the International AIDS Society (IAS) for years to ensure that the voices of those most affected by policies and research are at the tables where decisions are made. However, it has become increasingly clear that not only does the IAS not view key population groups as equal partners, but also that entering the United States at this time poses grave danger to our communities.
"As a global coalition working to end HIV-related criminalisation, we are choosing not to place our communities, who are at particular risk for surveillance, policing, and violence, in harm's way. As a consequence, Beyond Blame, our biennial pre-conference usually held prior to IAS international conferences will not take place in San Francisco, but instead will be incorporated into the HIV2020 programme in Mexico City."
Beyond Blame: Challenging HIV Criminalisation is HIV JUSTICE WORLDWIDE's flagship meeting for activists, advocates, judges, lawyers, scientists, healthcare professionals and researchers working to end HIV criminalisation. Previous meetings were held in Melbourne (2014), Durban (2016), and Amsterdam (2018).
In Amsterdam, more than 150 attendees from 33 countries attended the one-day meeting. Participation was extended to a global audience through livestreaming of the meeting on the HIV JUSTICE WORLDWIDE YouTube Channel.
Registration for HIV2020 in Mexico City will start on September 23, 2019. Please visit www.hiv2020.org for more information.
We are proud to be joining with others who have issued HIV2020 solidaridy statements in recent days:
ABOUT HIV JUSTICE WORLDWIDE
HIV JUSTICE WORLDWIDE aims to abolish criminal and similar laws, policies and practices that regulate, control and punish people living with HIV based on their HIV positive status. We are working to shape the discourse on HIV criminalisation and to share information and resources, network, build capacity, mobilise advocacy, and cultivate a community of transparency and collaboration. This work is based on an understanding that:
HIV criminalisation is discriminatory, a violation of human rights, undermines public health, and is detrimental to individual health and well-being;
HIV criminalisation is part of a larger problem of scapegoating, targeting, harassing and policing of vulnerable and marginalised communities;
efforts to end HIV criminalisation should be led by those most affected, including people living with HIV and organisations, networks, and institutions led by people living with HIV and/or those most impacted by these laws and prosecutions;
the knowledge and perspectives of those most impacted by an issue should be central to the decision-making processes; and
regional differences matter, and we respect local knowledge and local leadership.
The HIV JUSTICE WORLDWIDE Steering Committee currently comprises:
International Community of Women Living with HIV (ICW)
In June 2017, HIV JUSTICE WORLDWIDE invited organisations from around the world who share our values and principles to join the movement. Today, more than 100 organisations have joined the vibrant global community of advocates fighting to abolish HIV-related criminalisation.
HIV JUSTICE WORLDWIDE is supported by a grant from the Robert Carr Fund for civil society networks