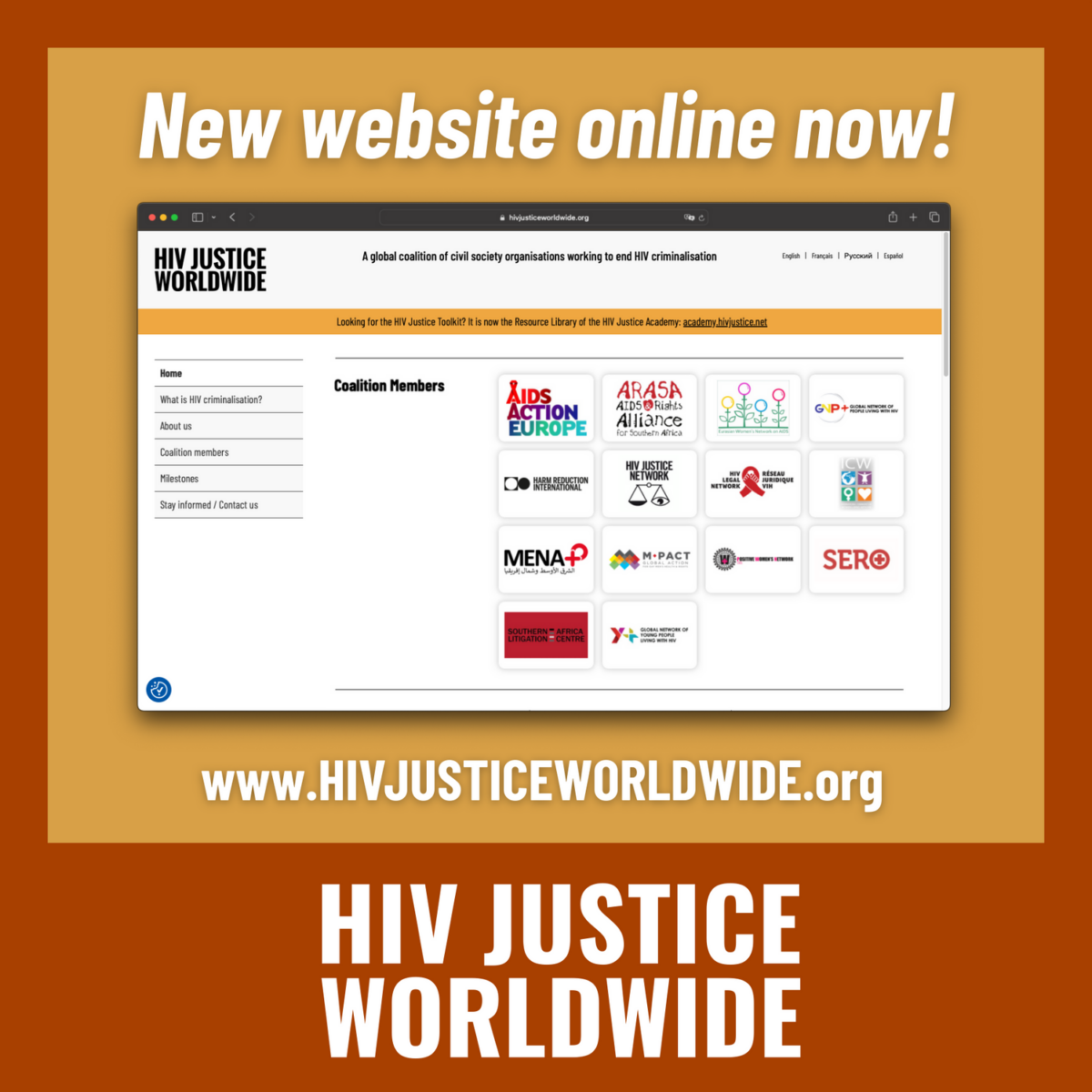 The new website for the HIV JUSTICE WORLDWIDE (HJWW) coalition is now online, in four languages – English, French, Russian, and Spanish.

HJWW is an international coalition working to shape the discourse on HIV criminalisation, as well as share information and resources, network, build capacity, mobilise advocacy, and cultivate a community of transparency and collaboration.

The HIV Justice Network serves as the secretariat, co-ordinating a global work plan; monitoring laws, prosecutions, and advocacy; providing tools and training for effective advocacy and communications; and connecting and convening a diverse range of stakeholders. With this structure, each coalition member can achieve more mission-aligned impact through their engagement in HJWW.

HJWW was founded in March 2016 during a meeting in Brighton, UK, that was funded by a grant from the Robert Carr Fund. Since then, we have expanded from seven founding partners to our current fourteen coalition members, with more than 130 organisational supporters from around the world. You can see our collective impact by visiting the Milestones page.

The new website – optimised for mobile screens as well as computers and tablets – reflects the work of our expanded coalition. It also provides information and links to websites and key resources explaining what HIV criminalisation is, why we care so much about it, and how you can stay informed and show your support.

Visit and share the new website today. After all, we won't end AIDS as a public health threat by 2030, or end HIV-related stigma, discrimination and criminalisation without HIV JUSTICE WORLDWIDE!