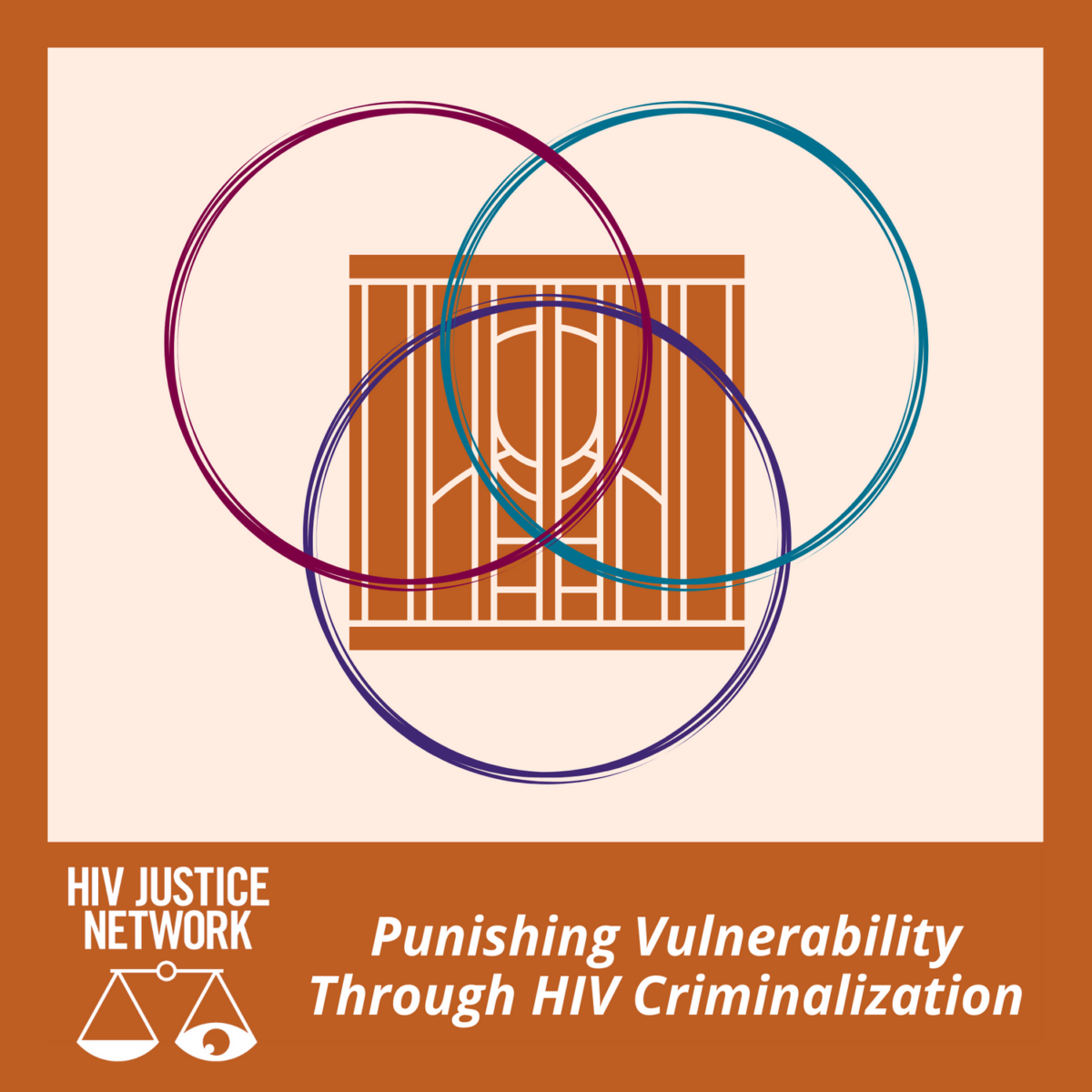 The HIV Justice Network recently had an editorial published in a special supplement of the American Journal of Public Health. The supplement highlights the importance of moving toward actions to reduce HIV-related intersectional stigma and discrimination.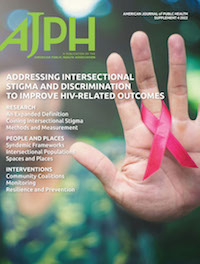 Our editorial, 'Punishing vulnerability through HIV criminalization' explores the links between HIV criminalisation and other punitive laws and policies that regulate bodily autonomy, including reproduction, sexuality and gender.
What we have observed in analysing the research we undertake – when we document all the known cases of HIV criminalisation for our newsletter and then categorise them for further analysis in our Global HIV Criminalisation Database – is this:
"HIV criminalisation is not only a manifestation of state-sponsored HIV stigma but also a proxy for other forms of stigma and discrimination. Exacerbated by heavy-handed policing and vitriolic media coverage enabled by unjust laws that fly in the face of science and human rights, HIV criminalisation thrives at the intersection of social vulnerabilities."
Although anyone living with HIV could be accused under HIV criminalisation laws or policies, the reality is that HIV criminalisation disproportionately impacts people who are either additionally criminalised, or who are otherwise mistreated by discriminatory legal systems – or both.
These include but are not limited to: sex workers; transgender people; irregular migrants; people who use drugs; gay and bisexual men; people in prison and other closed settings; unsheltered individuals; and people with disabilities, notably with mental health issues.
We also see people discriminated against on the basis of gender, race, religion, ethnicity, and/or country of birth.
That is why we not only cover HIV justice-related issues in our newsletter, but also issues relating to punitive responses to other marginalised populations and identities.
And it's why we work with a wide range of partners in our work to achieve HIV justice.
Ending HIV criminalisation and truly achieving HIV justice requires much more than reforming or repealing HIV-specific criminal laws – even though that is a pre-requisite and each law reformed or repealed a major step forward.
But, as we conclude in the editorial,
…modernizing or repealing HIV-specific laws alone will be insufficient to address the full complexity of the intersecting stigmas behind both misguided attempts to protect people from HIV infection and intentional criminalization of groups of people (e.g., based on sexual or gender identity, sex work, or drug use). As with other manifestations of discrimination, the ultimate solution lies in equality and empowerment.