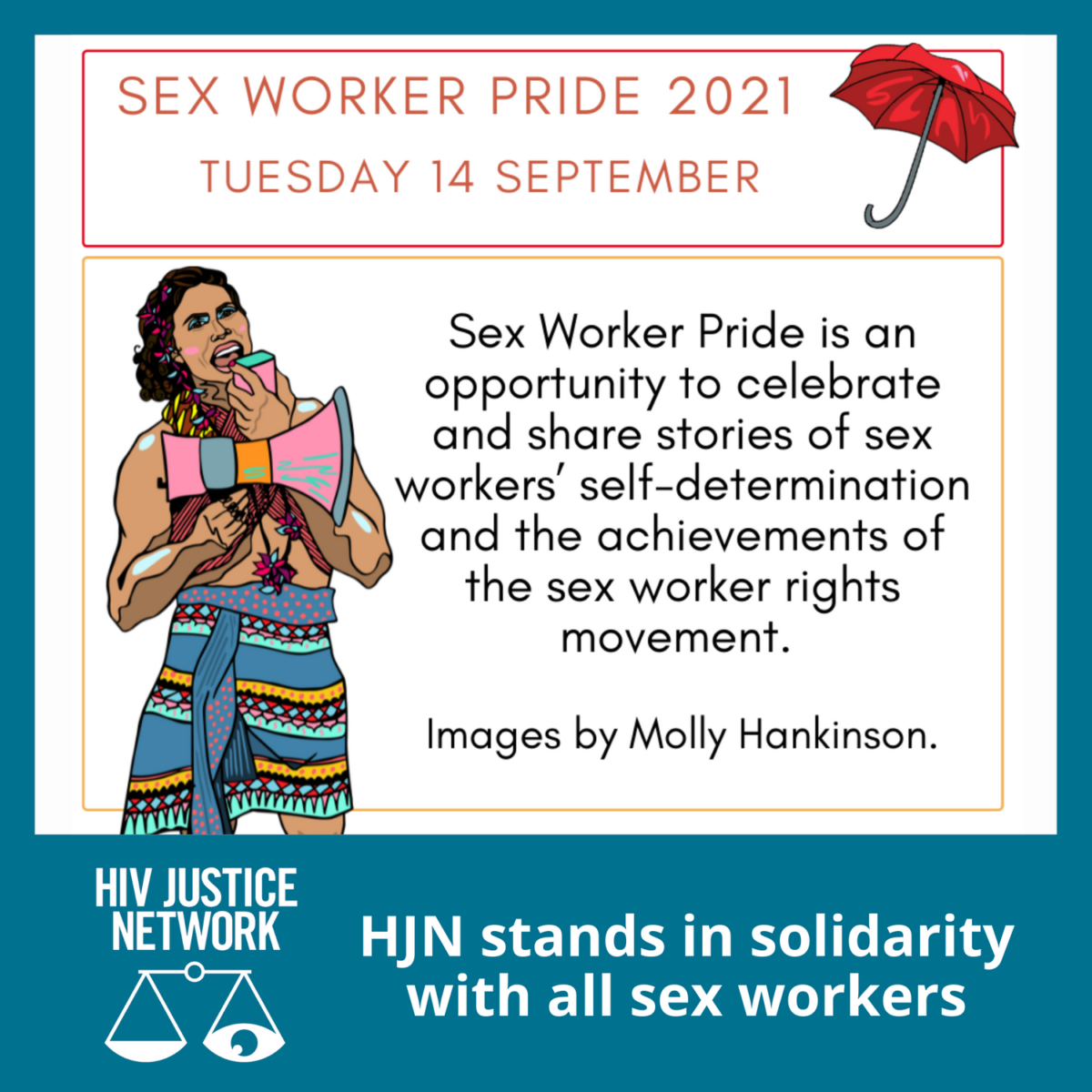 HJN stands in solidarity with sex workers and asks everyone to support the upcoming Sex Worker Pride Day (September 14) that aims to increase the visibility of sex workers and their activism.
Sex Worker Pride is an opportunity to celebrate and share stories of sex workers' self-determination and the achievements of the sex worker rights movement, according to the Global Network of Sex Work Projects (NSWP) which began the day in 2019. NSWP upholds the voice of sex workers globally and connects regional networks advocating for the rights of female, male, and transgender sex workers.
NSWP states that Sex Worker Pride "extends to all marginalised by criminalisation, discrimination, and stigma across the sex worker movement and celebrates the diversity within our community during International Sex Worker Pride."
Edwin J Bernard, HJN's Executive Director says: "We stand in solidarity with all sex workers. Sex work is work. We oppose all forms of criminalisation and other legal oppression of sex work, including sex workers, clients, third parties, families, partners, and friends."
Sex Worker Pride is one of four international sex worker rights days observed every year: 3rd March (International Sex Workers Rights Day), 2nd June (International Sex Workers Day), and 17th December (International Day to end violence against sex workers)
To show solidarity, please join the conversation and organising on social media using the hashtag #SexWorkerPride.