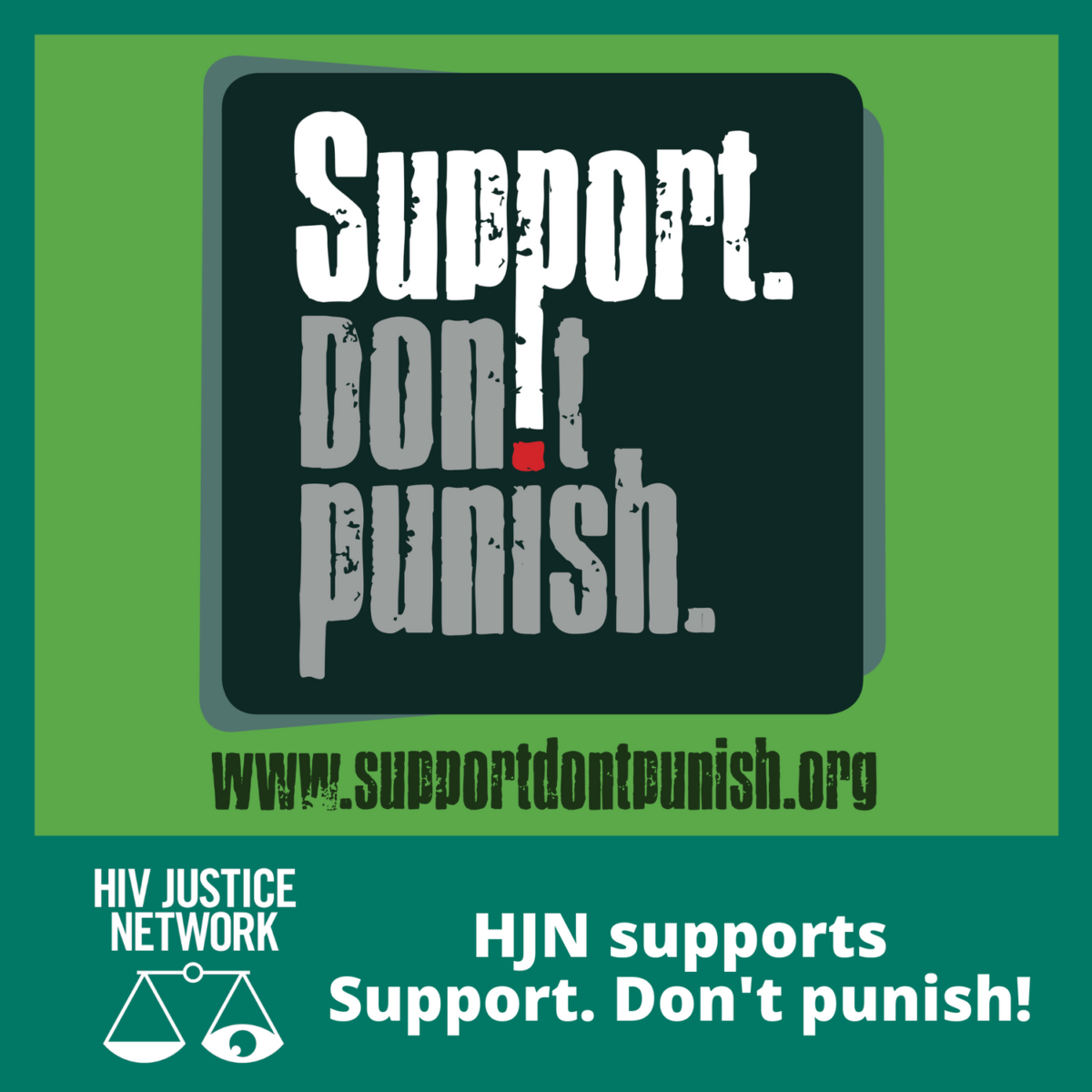 Now celebrating its tenth anniversary, the Support. Don't Punish campaign promotes justice for people who use drugs – including people living with HIV. We wholeheartedly support the campaign's messages:
The drug control system is broken and in need of reform.
People who use drugs should not be criminalised.
People involved in the drug trade should not face harsh or disproportionate punishments, where retained.
The death penalty should never be imposed for drug offences.
Drug policy should focus on health, well-being,

harm reduction

and

meaningful

community

engagement

.

Drug policy budgets need rebalancing to ensure health and harm reduction-based responses are adequately financed.
This Sunday, 26th June, is the campaign's yearly high point, the 2022 Global Day of Action. The 26th June is symbolic as it is used by most governments to commemorate the International Day Against Drug Abuse and Illicit Trafficking to highlight their so-called 'achievements' in "the war on drugs."
Last year's Global Day of Action saw 365 events in over 260 cities in nearly 100 countries. In mobilising for change, most campaigners relied on a bottom-up and community-centred approach to organising, inviting potential and aspiring allies and accomplices to collectively create a world where drug policy promotes care and compassion, not discrimination and stigma.
According to the campaign's website, "The 2022 Global Day of Action marks a very special anniversary for the Support. Don't Punish campaign. For a decade, campaigners in all corners of the world have mobilised decisively to counter the harmful 'war on drugs' and the many systems of violence and neglect at its heart, and to build sustainable alternatives based on harm reduction and decriminalisation."
This year, we urge you to join thousands of advocates and activists in supporting the Support. Don't Punish Global Day of Action. Visit their homepage to check out where activities are taking place near you, and use these resources to amplify the campaign's messages on social media, including on Facebook, Twitter and Instagram.