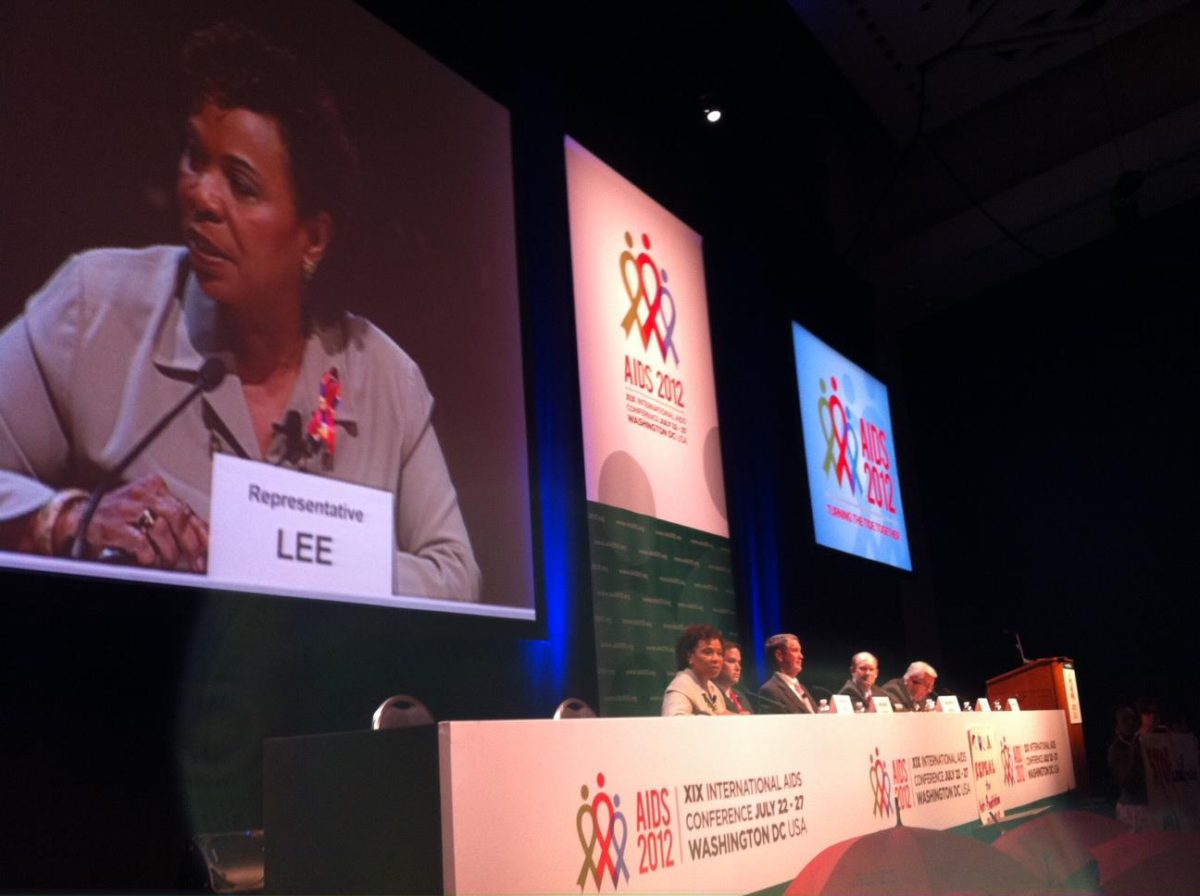 Yesterday, California Congresswoman Barbara Lee (Democrat) was joined by Florida Congresswoman Ileana Ros-Lehtinen (Republican) to introduce a new version of the 'Repeal Existing Policies that Encourage and Allow Legal HIV Discrimination Act' (the 'REPEAL HIV Discrimination Act', or the 'REPEAL Act') first introduced by Congresswoman Lee in September 2011.
The REPEAL Act was the first to take on the issue of HIV criminalisation in the United States. The first time around it achieved 41 co-sponsors, all of whom were Democrats.
It is notable this this time, the REPEAL Act (known formally as H.R. 1843) has intially been co-sponsored by a Republican, suggesting the Act may go further this time and make it out of committee and on to the floor for consideration.
A press release issued yesterday by Congresswoman Lee's office summarises the proposed legislation (which can be read in full and downloaded below):
"These laws are based on bias, not science. We need to make sure that our federal and state laws don't discriminate against people who are living with HIV. These laws breed fear, discrimination, distrust, and hatred, and we've got to modernize them. That's exactly what this legislation would do," said Congresswoman Barbara Lee.

Today, 32 states and 2 U.S. territories have criminal statutes based on outdated information regarding HIV/AIDS. This bipartisan legislation would allow federal and state officials and community stakeholders to work together to review the efficacy of laws that target people living with HIV/AIDS. The REPEAL HIV Discrimination Act would authorize the Attorney General, the Secretary of Health and Human Services, and the Secretary of Defense to monitor new and existing laws imposing criminal liability against people with HIV/AIDS and to establish a set of best practices for legislatures to consider when proposing such legislation.

Congresswoman Ros-Lehtinen added, "I'm pleased to co-sponsor this bipartisan bill that will help end the serious problem of discrimination in criminal and civil cases against those who are HIV positive. Singling out and discriminating against those living with HIV is not in line with our American values and we must do better. The legislation seeks to modernize our current outdated laws and bring them into the 21st century. I urge my Republican and Democrat colleagues to join Barbara and me in helping those persons living with HIV live as healthy and normal a life as possible."

If passed, the act will be a key step towards ending unfair and unjust HIV criminalization laws in the United States by developing a set of best practices for the treatment of HIV in criminal and civil commitment cases, issuing guidance to states based on those best practices, and monitoring how states change policies consistent with that guidance.