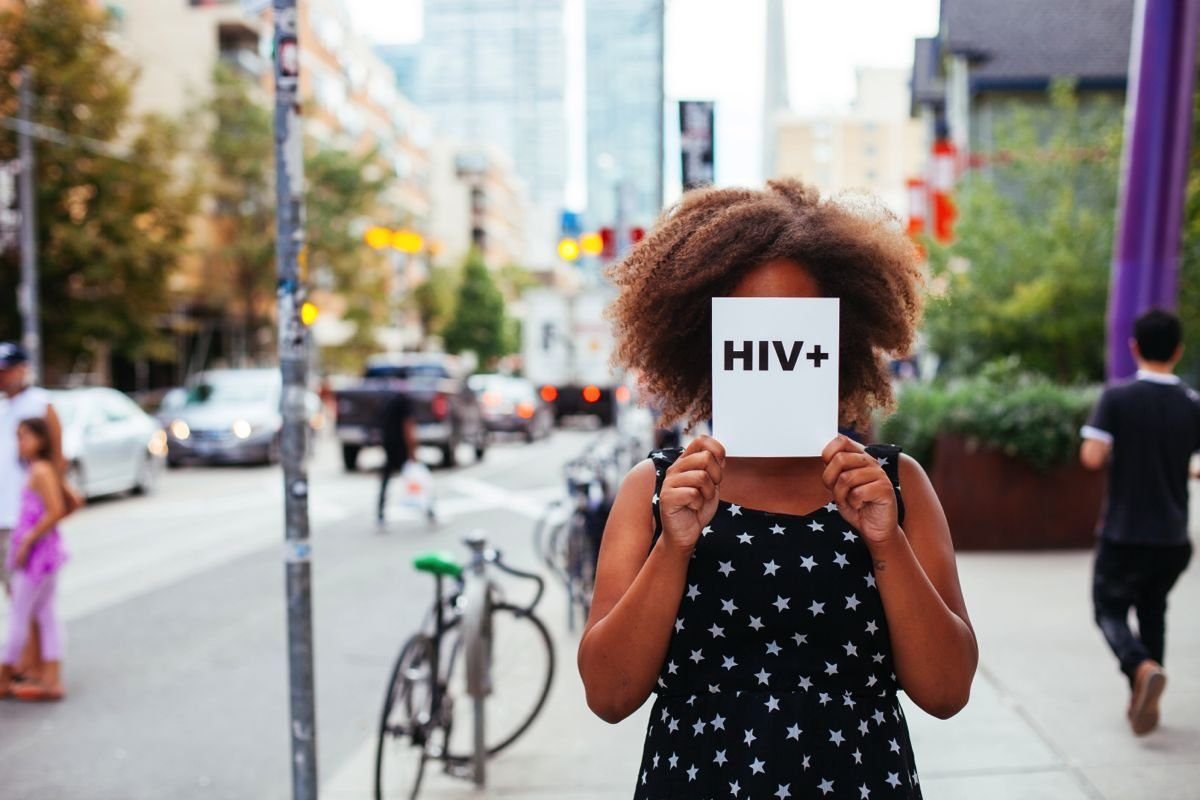 When will justice department announce new approach to prosecuting cases of HIV non-disclosure?
Critics say that recent conviction of Indigenous woman is further proof that the use of sexual assault laws in cases of HIV non-disclosure continue to criminalize marginalized people and women of colour.
An Indigenous woman with HIV has had her appeal on an aggravated sexual assault conviction dismissed by the Manitoba Court of Appeal. The decision handed down on June 29 comes as a blow to the growing movement of lawyers and human rights advocates pushing to change laws that they say criminalize people with HIV, in particular vulnerable women.
Activists have been calling for a moratorium on all new prosecutions of HIV-non-disclosure cases.
The woman convicted in the most recent case is pregnant. She will serve nine months in a Manitoba prison. (NOW Magazine has decided not to publish her name out of respect for her privacy.)
She was convicted in 2014 for failing to disclose her HIV status to a friend she had unprotected sex with three times. They had both been drinking on each occasion. The friend later tested positive for HIV, but it's not clear if he contracted the condition from the woman. It was never proven in court.
Testimony at her trial also revealed the woman's own history of intergenerational sexual violence and her belief she had contracted HIV through coerced sex. But the appeal court decision did not take any of that into consideration as mitigating factors.
"Everyone is very shocked and saddened," says Laverne Gervais, Project Coordinator of Sisters of Fire at Ka Ni Kanichihk, a support group for Indigenous women living with HIV attended regularly by the woman. "She did everything that the law wants people to do, she attended programming, bettering herself, and was working on starting a new family with her committed boyfriend."
The conviction is considered by critics to exemplify the injustices of the current use of sexual assault laws against people living with HIV, including the stigma still attached to the condition even though it is now considered a chronic and manageable condition that can be rendered undetectable after treatment.
The trial and appeal had been widely publicized in sensational articles. The woman's high school graduation photo was leaked to the media shortly after her arrest.
Richard Elliott, Executive Director of the Canadian HIV/AIDS Legal Network, says the fact she is HIV-positive completely changed how she was viewed by the court. "The judge presumptively saw her as a sexual assailant."
The judge who presided over her original trial, Justice Colleen Suche, noted in her decision that the woman's behaviour was not predatory "or part of a pattern of dangerous behaviour. Rather, her silence [in not disclosing her HIV status] was the result of fear" – namely, as a result of her own history of sexual abuse.
However, Suche instructed the jury to disregard testimony related to her intoxication.
Says Elliott: "Had she been HIV-negative, her intoxication would have been relevant in her ability to consent or not to the sex. But it was not understood as relevant in her ability to disclose her HIV status. The distinction is biased. This is clearly not a sexual assault, and the application of that law in this case does a disservice to those laws."
It was alleged by the Crown that the accused may have transmitted HIV to her friend, but Suche indicated in her decision that "the question was not relevant" and, therefore, not before the jury. There was also no HIV phylogenetic analysis done, a test to determine if the same strain of HIV was transmitted from one person to another. The woman reportedly gave him a condom during one of the sexual encounters but he didn't use it.
Due to the conviction on aggravated sexual assault, she is now a registered sex offender. She was allowed to volunteer at her daughter's daycare program, but will now be barred from doing similar volunteer work because of her conviction.
She faces a challenging time in jail. People incarcerated for sexual assault because of HIV non-disclosure face stigma, discrimination and violence behind bars. They are often housed in protective custody as a result, which can mean being held in administrative segregation 24/7.
On World AIDS Day December 1, 2016, the Federal Minister of Justice Jody Wilson-Raybould promised "to examine the criminal justice system's response to non-disclosure of HIV status," recognizing that "the over-criminalization of HIV non-disclosure discourages many individuals from being tested and seeking treatment, and further stigmatizes those living with HIV or AIDS."
Wilson-Raybould also acknowledged in her statement that the Canadian criminal justice system "must adapt to better reflect the current scientific evidence on the realities of this disease."
But the hoped-for immediate moratorium on new HIV non-disclosure cases that activists have been lobbying for is not happening. And a new approach to prosecuting such cases is now not expected until the fall.
Until then, the law will continue to be applied in ways, critics say, that create more vulnerability and insecurity for already marginalized people in society, especially women of colour.
"We can't be living in fear of the criminal law any longer," says Jeff Potts, of the Canadian Positive People Network, a national organization representing people living with HIV.  "HIV is not a crime."