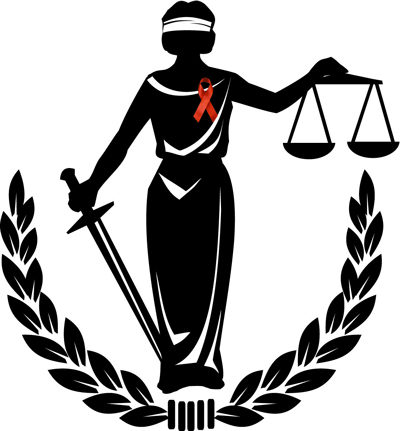 Canada's laws governing HIV disclosure are dangerously out of date. Anyone who tests positive and doesn't warn their lover can be charged with aggravated sexual assault, carrying a penalty up to life in prison and lifelong registry as a sex offender. Fearing the potential criminal consequences of knowing, some people at risk won't get tested.
Anyone, naturally, would hope an intimate partner would reveal if he or she was HIV-positive. But the criminal law is a blunt instrument with which to enforce honesty in a relationship. It sends a dangerous message people can assume their sexual partners are HIV-negative unless they reveal otherwise. And it further marginalizes a group already beset by stigma and discrimination.
People with HIV have many reasons for keeping the diagnosis to themselves. They may reasonably fear rejection, damaging public exposure or violence. But sex without disclosure, under the law, is rape; the omission invalidates consent.
Perhaps that made sense in the epidemic's early days, when the risk was equated with death. But medical advances have changed the landscape.
Sex with HIV is no longer tantamount to Russian roulette. For this we can thank condoms and antiretroviral therapy (ART), which can bring a person's viral load to undetectable levels. Either one of these measures reduces the risk of transmission to "negligible." That's not my opinion — it's the scientific consensus of 70 leading HIV physicians and medical researchers across Canada.
In cases where there is virtually no risk of transmitting the virus, it's hardly logical to prosecute non-disclosure. A 2012 Supreme Court ruling has already clarified disclosure is not required in cases where the risk of transmission is extremely low — specifically, when the viral load is undetectable and condoms are used.
Legislators should heed the scientists.
Their verdict is clear: The data supports decriminalizing non-disclosure if just one of these measures — effective ART or condom use — is in place to protect one's partner. The consensus paper was published in 2014 to remedy the poor understanding of HIV transmission among prosecutors and judges. The authors expressed an ethical duty not only in the interest of justice, but also "to remove unnecessary barriers to evidence-based HIV prevention strategies." Two years later, we're still not listening.
Canada is a world leader in HIV criminalization, according to the Canadian HIV/AIDS Legal Network. At least 180 people have been prosecuted for non-disclosure. Half of these were in Ontario, with at least three new charges just this summer.
The double standard is no longer appropriate. ARTs have transformed HIV from a death sentence into a manageable chronic condition. Yet there are no criminal penalties for failing to notify a partner of an array of STDs, some of which can lead to infertility or cancer. Instead, quite logically, we promote self-protection through safer sex.
People withhold information about their sexual histories. One hardly expects a full accounting of partners, past STD treatments or other details one might be inclined to omit in the blush of a budding romance. The point is, people can't assume their partner has told them everything — nor knows everything there is to tell.
According to the Public Health Agency of Canada, one in four people with HIV don't know they are infected. If knowledge of the virus can turn sex into a criminal act, it creates a significant disincentive to seek testing and treatment. That's a public health disaster.
Put simply: Treatment reduces transmission. If it's good public policy to encourage HIV testing, then it's good public policy to make it safe to know the results.
Published in the Melfort Journal on 23/09/2016