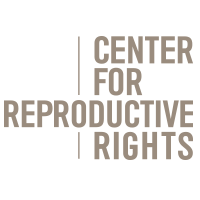 03.30.15 – (PRESS RELEASE) Key provisions of a law criminalizing the transmission of HIV in an effort to curb spread of the disease in Kenya are unconstitutional and violate fundamental human rights, according to a recent landmark ruling from the High Court of Kenya. The Center for Reproductive Rights filed an amicus brief in support of the case brought by AIDS Law Project in 2010.
While the "HIV and AIDS Prevention and Control Act, No.14 of 2006" ("HIV/AIDS Act") codifies measures for treatment, counseling, care and support of people living with HIV—it contains troubling provisions that criminalize the transmission of HIV in certain instances and permit partner disclosure of HIV/AIDS status by health care workers. The law also discriminates against women, who are often subject to coercive practices and violations of informed consent and confidentiality when testing for HIV, particularly during pregnancy.
In its decision issued on March 18, the three-judge panel ruled Section 24 of the HIV/AIDS Act which criminalized transmission of HIV was unconstitutional under the Kenyan Constitution, as the provisions are too vague and that disclosing patients' HIV status violates their rights to privacy and confidentiality. The judges also advised the State Law Office to review the HIV/AIDS Act to "avoid further litigation" surrounding the law.
Said Evelyne Opondo, regional director for Africa at the Center for Reproductive Rights:
"All people are entitled to quality health services—regardless of their HIV status or other health needs.
"This law has inflicted fear, shame, and punishment on countless Kenyans, especially pregnant women who desperately need and deserve quality maternal health care.
"We commend the High Court for finding the criminalization of HIV transmission as unconstitutional and a violation of Kenyans' fundamental human rights. Now is the time for the Kenya government to immediately amend this legislation and ensure people living with HIV can get the care they need without fear of discrimination or criminalization."
"We must ensure people living with HIV receive the proper medical care and support that they need," said Jacinta Nyachae, Executive Director of the AIDS Law Project. "If we want to reduce the spread HIV and AIDS and put an end to the stigma, violence and discrimination surrounding the disease, our public policies must be based on medical evidence and grounded in human rights."
In 2011, the Center for Reproductive Rights submitted an amicus brief in the AIDS Law Project v. Attorney General & Director of Public Prosecutions (Petition No. 97, 2010), challenging the constitutionality of the law. The Center claimed that the HIV law could be interpreted to criminalize women living with HIV who expose or transmit the virus to a child during pregnancy, delivery, or breastfeeding. The Center argued that criminalizing HIV exposure and transmission does not protect women from transmission, but instead exacerbates existing stigma and discrimination against women, exposing them to risk of prosecution. The Center's brief also recommended the law's provisions permitting partner disclosure of HIV status be quashed.